We generally think that we are completely different from ancient peoples. Strange traditions, unknown languages, etc. But archeology shows that we are completely wrong.
We made a list of interesting facts about the lives of the ancient Egyptians. You will probably learn something new.
7. They Extracted Iron From Meteorites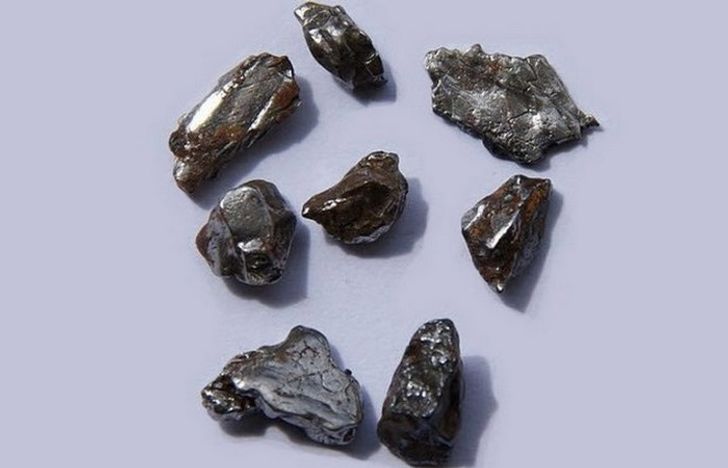 Archeologists have found metal beads in an ancient tomb. These beads were unique because the Egyptians started to smelt iron only 2,000 years later.
So how did they get metal beads? The answer is hidden in a hieroglyph that means iron and can be translated as "metal from the sky". The beads were probably made of meteorite material.
6. They Invented Toothpaste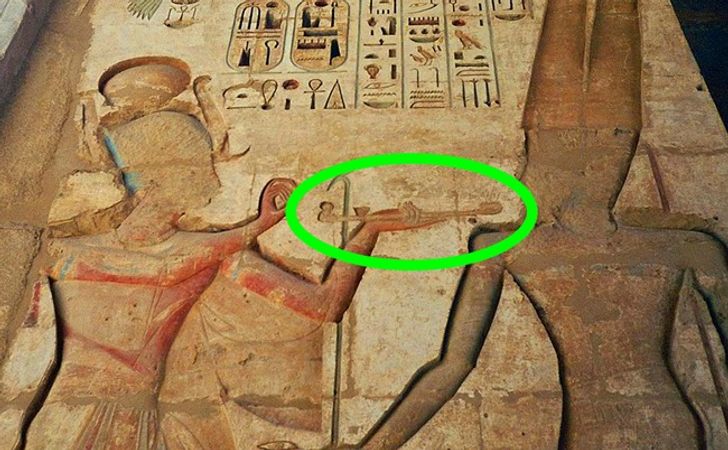 There are several proofs that the Egyptians have been producing toothpaste since 5000 BC. They used to produce powder made up of various ingredients available to them (burnt eggshells and pumice).
But today we don't know the exact way to use this paste. We can only guess.
5. They Formed The World's First Police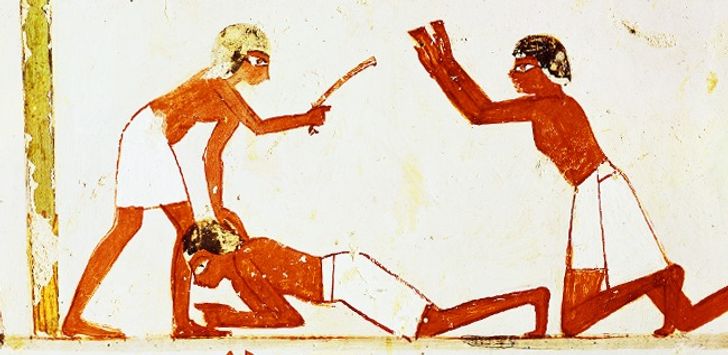 The world's first police force was formed during the period of the Middle Kingdom (2050-1800 BC). It included the most loyal warriors and foreign mercenaries.
The Egyptian police were accompanied by dogs and monkeys. Officers protected the temples and squares of the cities, the representatives of the upper class, and the caravans from criminals. They were just like modern policemen (but with monkeys).
4. They Were The First To Produce Beer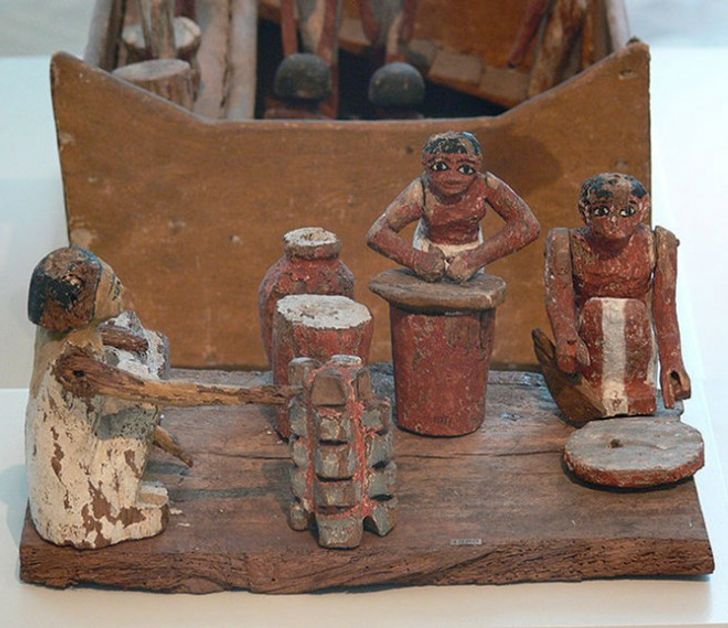 Most of us know that the workers who built the pyramids were paid 4-5 liters of beer a day. Therefore, we can conclude that the brewing was at a very good level. The Egyptians were among the first to produce this drink.
3. Surgeons Performed Very Difficult Operations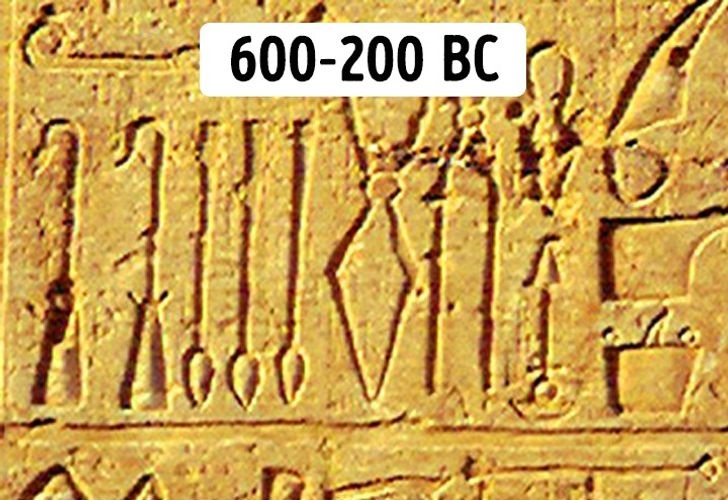 The ancient Egyptians possessed accurate and unique medicinal knowledge that could be compared to modern practice.
Scientists who examined the mummies found traces of some challenging operations: bypass surgery, organ transplantation, and even plastic surgery.
Unfortunately, their knowledge was lost, and we can't say what the old doctors could do now.
2. They Bowled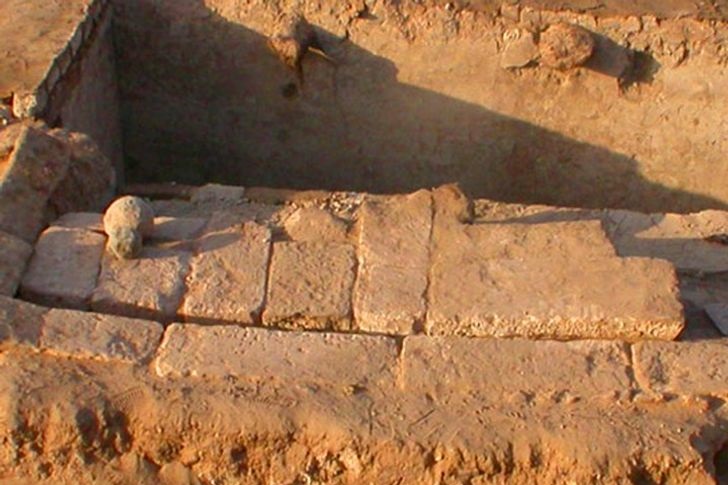 In one ancient settlement near Cairo, a game room was found dating back to 3200 BC, with carved tracks and balls of various sizes with finger holes. The rules were different, but the game was still recognizable.
1. They Treated Eyes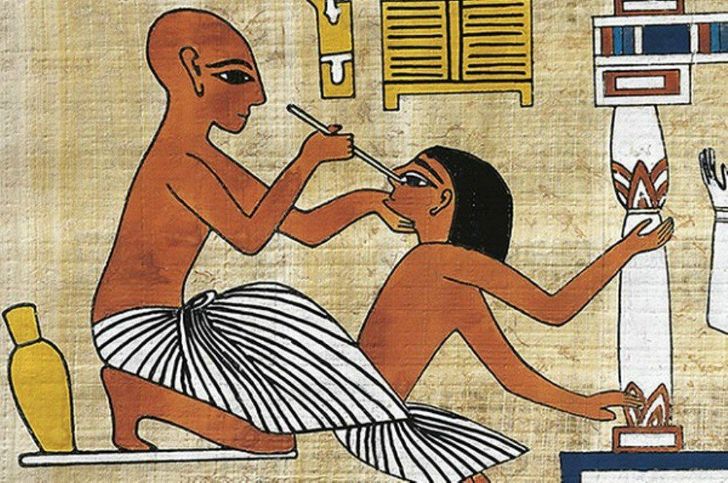 Eye infection was a common disease among Egyptians. They used several (and sometimes strange) methods of treatment: sometimes they used bactericidal paint and medicines made from … human brains.
This is what a recipe looks like: "Divide the human brain into 2 parts. Mix the first half with honey and apply on the eye in the evening. Dry the second half and apply it in the morning." Did that help? We do not know.
Did we miss some extraordinary facts about ancient Egypt? Share your knowledge in the comments