For most people, being in love and being loved in return is one of the most positive feelings. It can bring great joy to our life since it means that you will share great moments with that special person. However, sometimes things don't go as expected and the relationship ends.
Faced with this situation, we can come to think that we will never live a similar love story again. We want to share with you a list of celebrities who have found love again after ending a past relationship that seemed to be their only one. You will see that everything is possible. Life is full of surprises and opportunities, so never stop dreaming.
Chris Pratt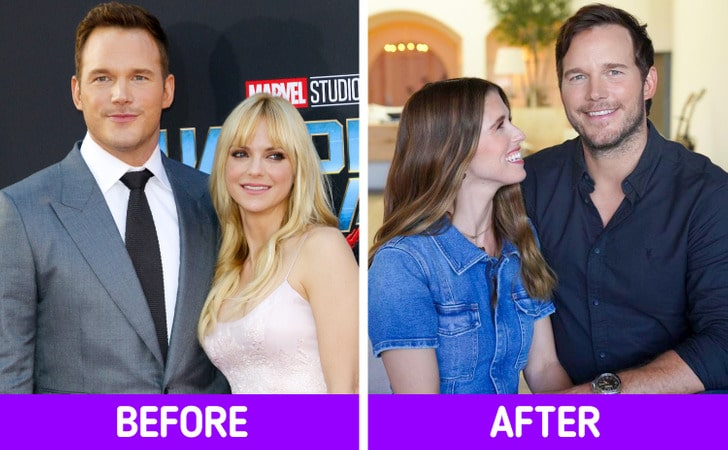 Chris Pratt and Anna Faris met on the set of the movie Take Me Home Tonight, which was filmed in 2007. The two fell in love and decided to be together. They got married and although the relationship lasted eight years, they ended up divorcing in 2018 due to insoluble differences. Both actors decided to move on and rebuild their lives.
Now, Chris is married to Katherine Schwarzenegger and they have two daughters.
Reese Witherspoon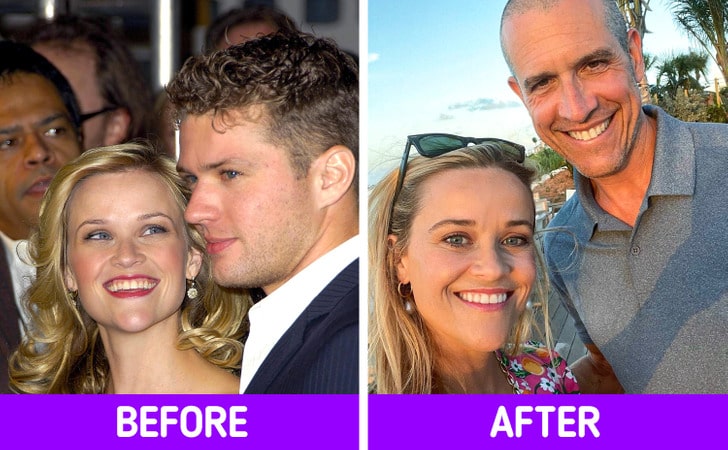 Reese Witherspoon and Ryan Phillippe met on her 21st birthday. She told him, "I think you're my birthday present." They started dating and two years later they got married, after the premiere of the movie Basic Instincts, in which they both acted. They had two children but separated in 2006 due to irreconcilable differences.
Love knocked on Reese's door again when she met talent agent Jim Toth, and the two began a relationship in 2010. A year later, they married and in 2012 they had a baby. Today, they are still together and very much in love.
Ryan Reynolds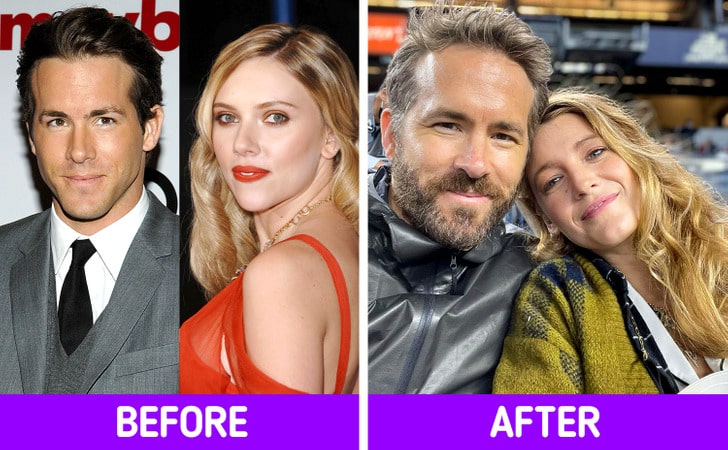 Ryan Reynolds and Scarlett Johansson were married for three years. Their relationship did not work out and they broke up. A year later, Ryan married Blake Lively and they now have three children.
Shakira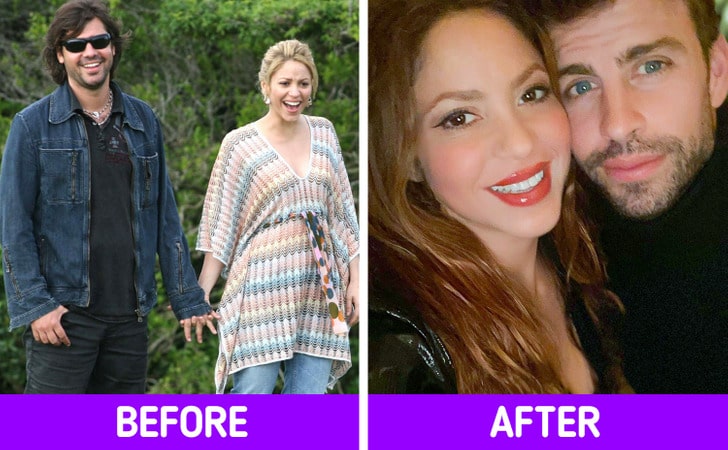 Shakira's relationship with Antonio de la Rúa lasted 11 years. He became her manager and everything seemed fine, but they broke up.
Now the singer is with the player of the Spanish team in Barcelona, ​​​​Gerard Piqué. She met him while filming the video for his hit "Waka Waka", which he made for the 2010 World Cup in South Africa.
The 10-year age difference between them was not an impediment to their happiness, and now they have two children together.
Ashton Kutcher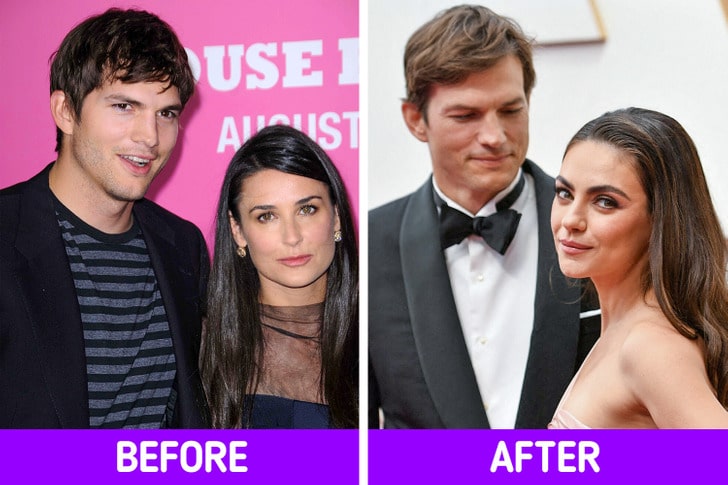 People say that love knows no age, and that's what Ashton Kutcher and Demi Moore showed when they got married. She is 16 years older than him and their marriage lasted six years.
Time passed and Kutcher reunited with his former That '70s Show co-star Mila Kunis. After a few years of dating, they got married in July 2015.
Nicole Kidman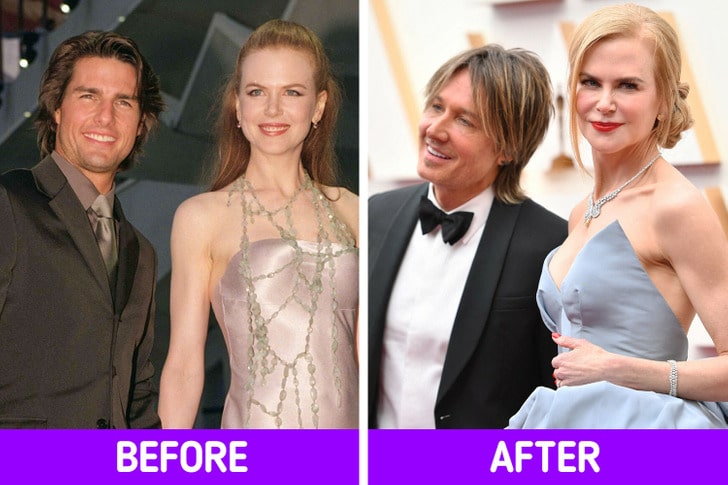 Nicole Kidman and Tom Cruise were one of the most iconic couples of the '90s. They met while filming the movie Days of Thunder, where they both starred.
That same year they married and, shortly after, adopted a daughter and a son. After eleven years of marriage, they divorced due to irreconcilable differences.
Years after their divorce, Kidman met country music singer Keith Urban, with whom she has 2 daughters.
What other couple would you add to the list? How do you imagine your true love? Let us know in the comments.
Preview photo credit everett225 / Depositphotos, reesewitherspoon / Instagram