There can be a deep psychological meaning behind the price of a ring, and there is also the possibility that its size and style say a lot about the couple and their future together. Beautiful and sparkling, the engagement ring is an integral part of any wedding. And it is not just an object that unites 2 people, it is a sign of something else.
We have delved into the whole wedding topic and want to give you some interesting information on how an engagement ring and a long, healthy marriage are connected.
Things Your Engagement Ring Says About You
Cut, Shape, And Design — It All Might Matter
There is an opinion that the cut, the shape of the stone and the design of your engagement ring can say something about a person and their relationship. The engagement ring is something special since it can represent different characteristics of its owner and of the person who chose it.
Classic Round Cut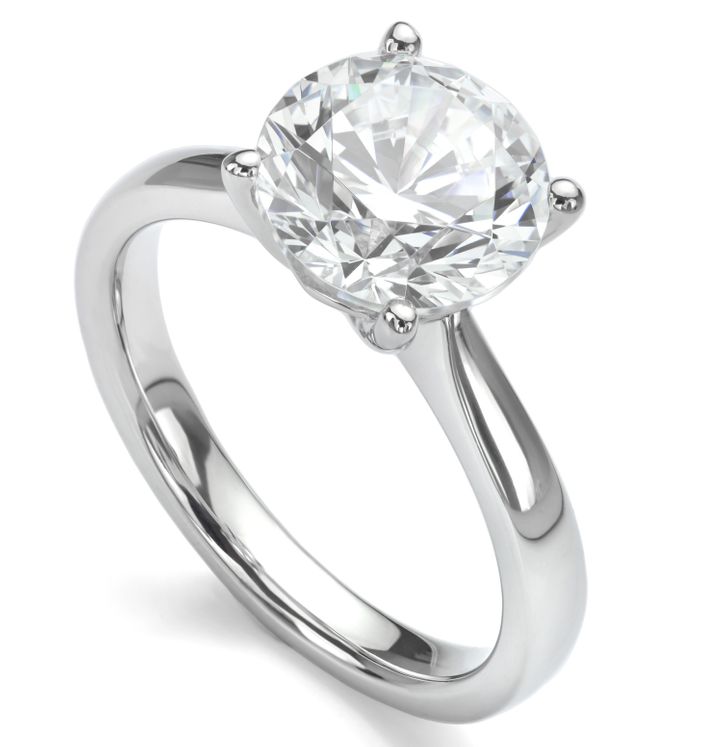 Worn by: Emily Blunt, Mila Kunis, Amy Adams, and Lauren Conrad
The round cut is a traditional and timeless style that never goes out of style. This cut would be a perfect variant for anyone trying to preserve their traditional and timeless look. A partner who chooses you can be a bit conservative, very loyal to each other, and loyal.
Emerald Cut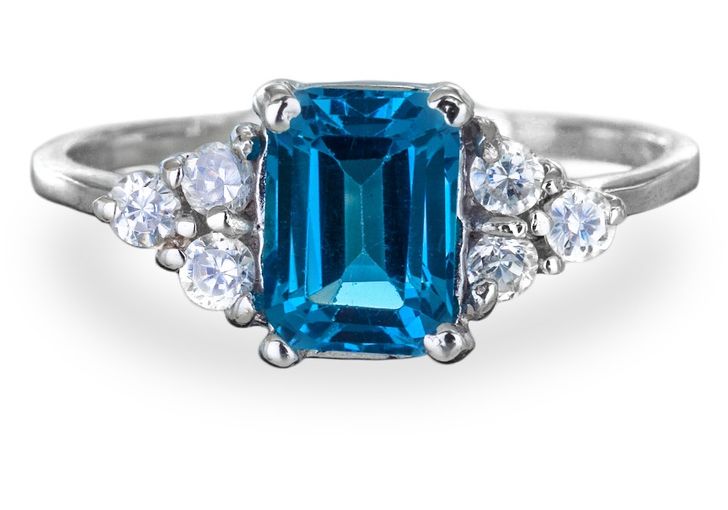 Worn by: Jennifer Lopez, Amal Clooney, Liz Taylor, Grace Kelly, Elizabeth Taylor, Beyoncé, and Angelina Jolie
Another classic stone form is the emerald cut, which is appreciated by many couples. This cut has a rectangular shape and long facets – the top of the stone shows its clarity and has just the right amount of subtle sparkle.
The entire ring radiates elegance and refinement. Couples who choose this type of ring are often tempted to do something and are not always afraid to spend money on expensive things to make each other happy.
Princess Cut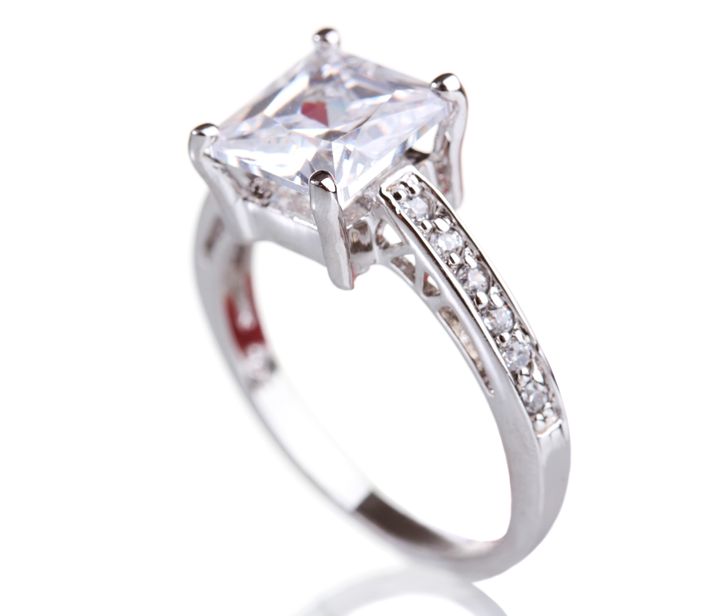 Worn by: Kate Bosworth, Hilary Duff, Snooki, Sherri Shepherd, and Star Jones
The princess cut, or "quadrillion", has sharp, uncut edges, which gives it a more geometric look. The full name of this cut has a hidden meaning behind it: whoever wears the ring will be spoiled.
Additionally, the groom can be a very caring and thoughtful partner who wants to make his future wife as happy as possible. It has a modern design with clean lines that perfectly suit the fashion enthusiast.
Pear Cut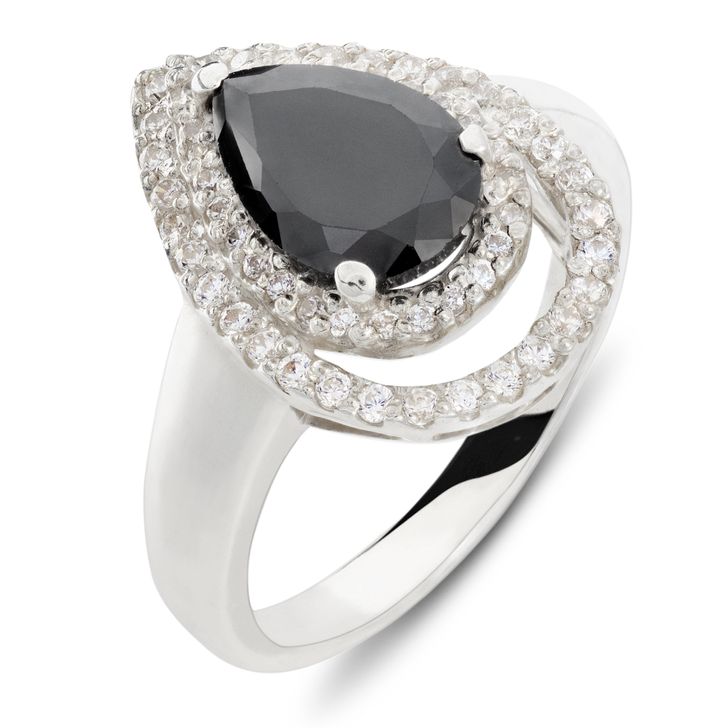 Worn by: Jessica Simpson, Victoria Beckham, Princess Charlene of Monaco, Katherine Heigl, and Elisha Cuthbert
The stone of this ring is shaped like a teardrop. This cut helps to visually stretch the fingers. This is the least popular cut and there may be a reason for it. People who choose it like to find their own way in life and they don't like to go with the flow.
They are probably a little eccentric. They don't mind standing out from the crowd, they are individualistic and have high standards.
Marquise Cut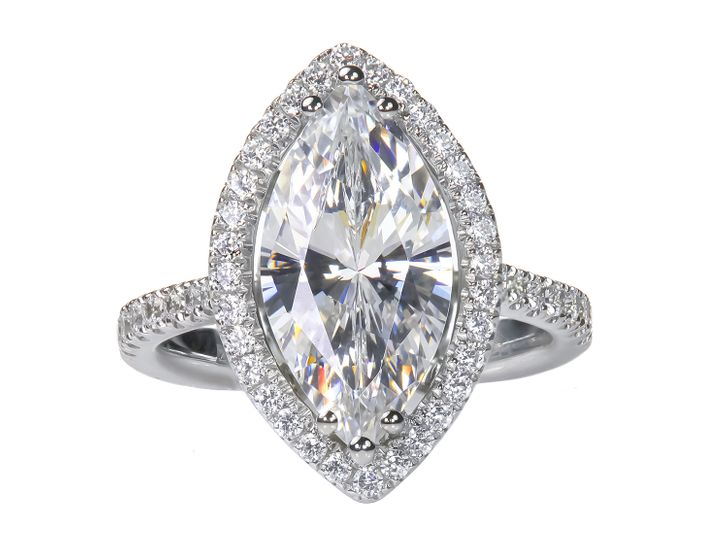 Worn by: Catherine Zeta-Jones, Ashlee Simpson, Portia de Rossi, and Christina Milian
This cut is also called the "navette" cut (which means "boat" in French). The stone has an oval shape with 2 pointed tips that give this stone an original look. There is a possibility that couples who choose this ring-like to be elegant and have unique things.
They may also like to go out and dress in stylish and fashionable clothes. This beautiful stone is suitable for couples who enjoy a beautiful life.
The High Price Of A Ring Might Also Influence A Marriage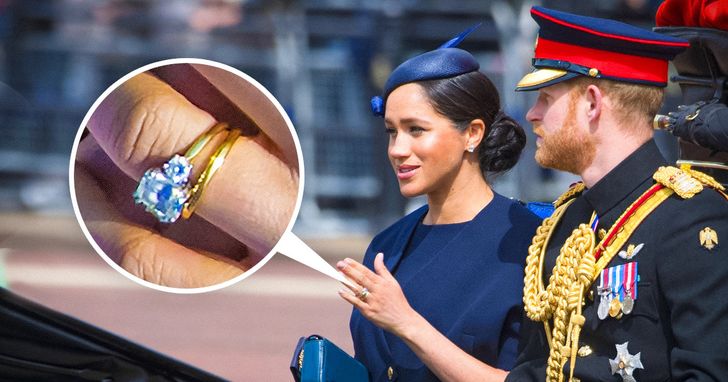 There may be a connection between the cost of an engagement ring and the couple's divorce. According to a study by Emory University, if people spend a lot of money on their engagement rings, they are more likely to get divorced than those who choose to save on expenses.
Additionally, they have found that wedding expenses can overwhelm the bride, which can also lead to divorce. Well, in the case of royal families the situation is different: high expenses are usually necessary and can hardly be grounds for divorce.
Splitting Costs Is Becoming More Popular
Today, more and more modern couples decide to split the cost of the engagement ring. Both can earn the same amount of money and simply want to ease the financial burden of the other. This thoughtful decision brings the two of you together and strengthens the relationship.
This type of ring and engagement is a good example of an equal partnership where both parties are happy with each other.
But do not forget that this information should not be taken too seriously. Different couples have different relationships and different futures, and things like rings shouldn't influence them. The most important thing to remember here is to treat your loved ones with love and respect!
You are married? What kind of engagement ring do you have? Maybe you have a nice photo that you want to share with us? Let's discuss this in the comment section!
Preview photo credit U.S. Air Force photo/Master Sgt. Stan Coleman, U.S. Air Force photo/Master Sgt. Stan Coleman