When comparing our childhood with today, we can see how much things have changed. We do not refer only to our body or even specific aspects of our life, but mainly to our environment and the world in which we live.
From places that we used to go to that no longer exist to our beloved places of origin, things can seem totally different from the way we remember them from childhood.
If there was a machine that could take us back in time so we could visit all those places that seemed so familiar to us at the time, we would probably get lost as foreigners there.
And if in 10, 20 or 30 years the world can change so much, imagine how much things can change in another 100 years? That's why we collected 20 photos of iconic cities and landmarks so you can see how much they've changed.
15. Sabir Garden in Baku, Azerbaijan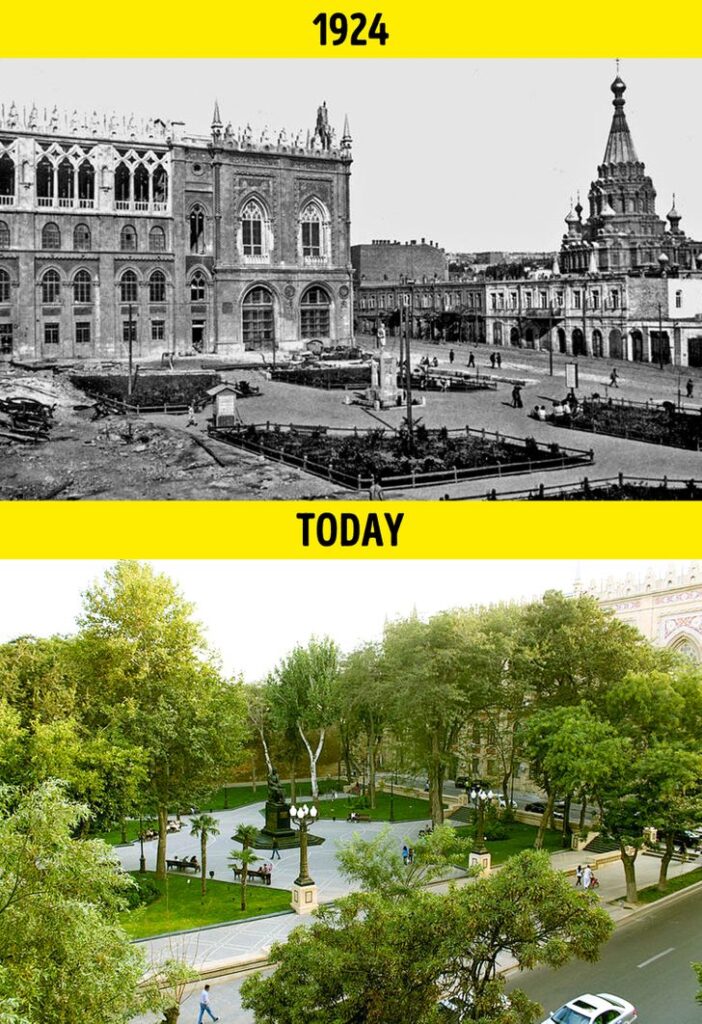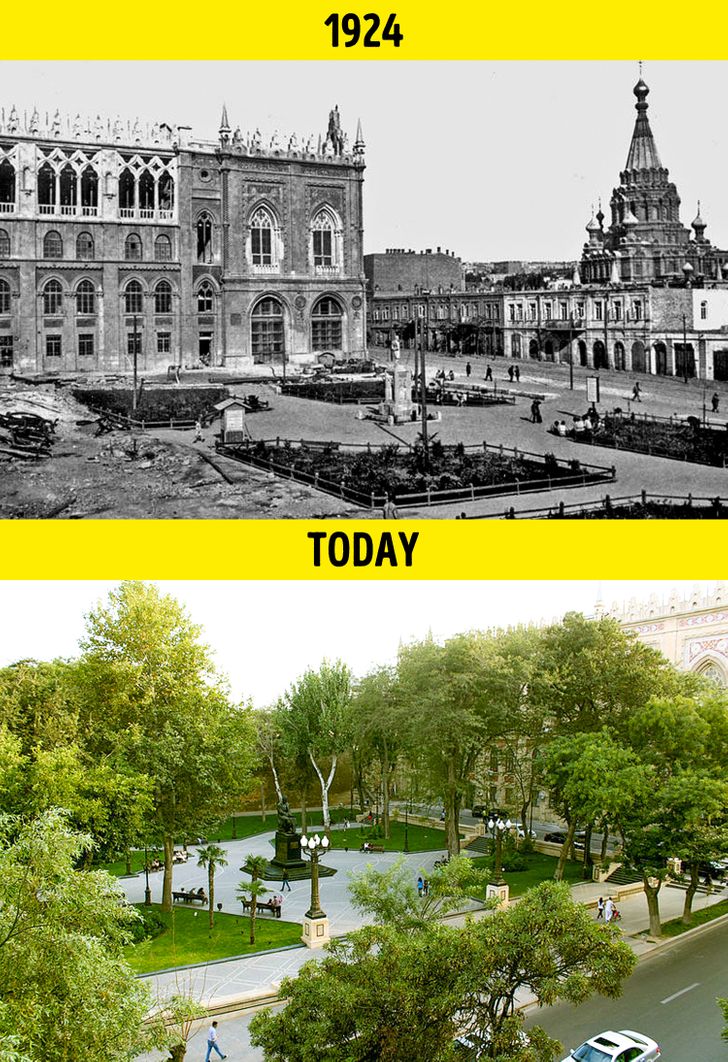 14. Landscape of Baku, Azerbaijan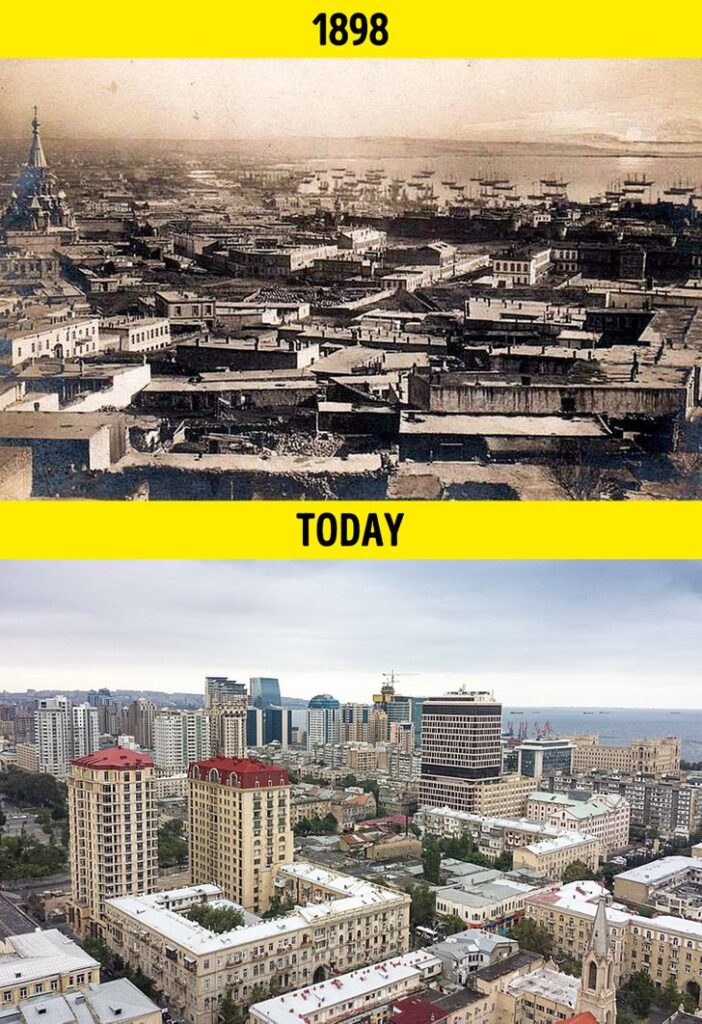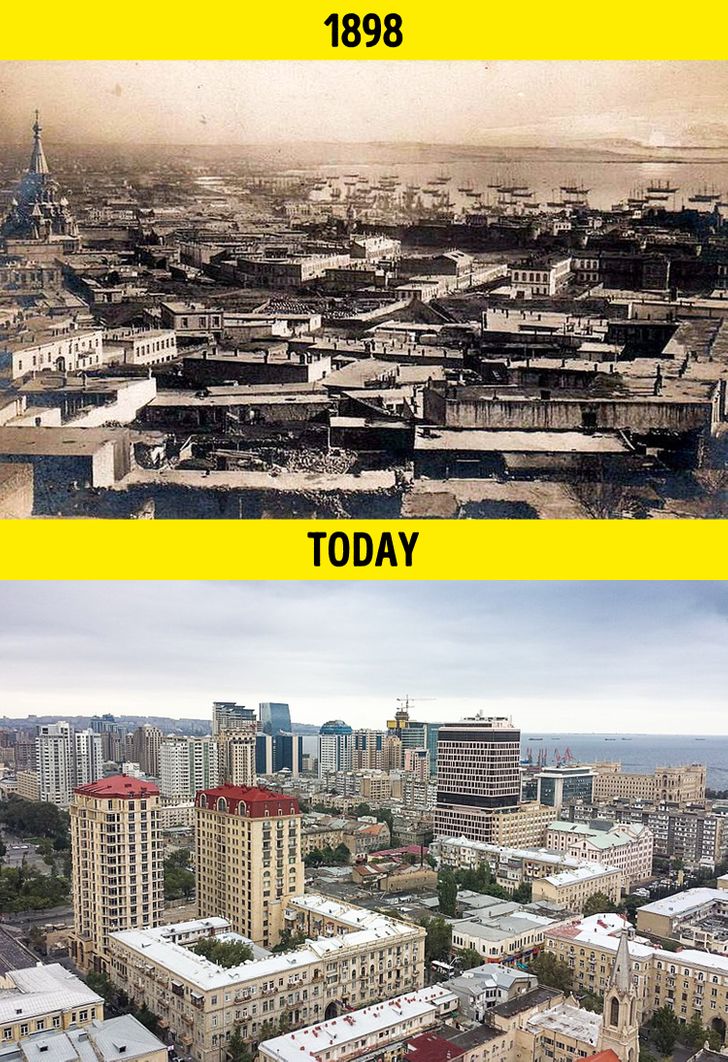 13. The Kukulkán Temple in Chichén Itzá, Mexico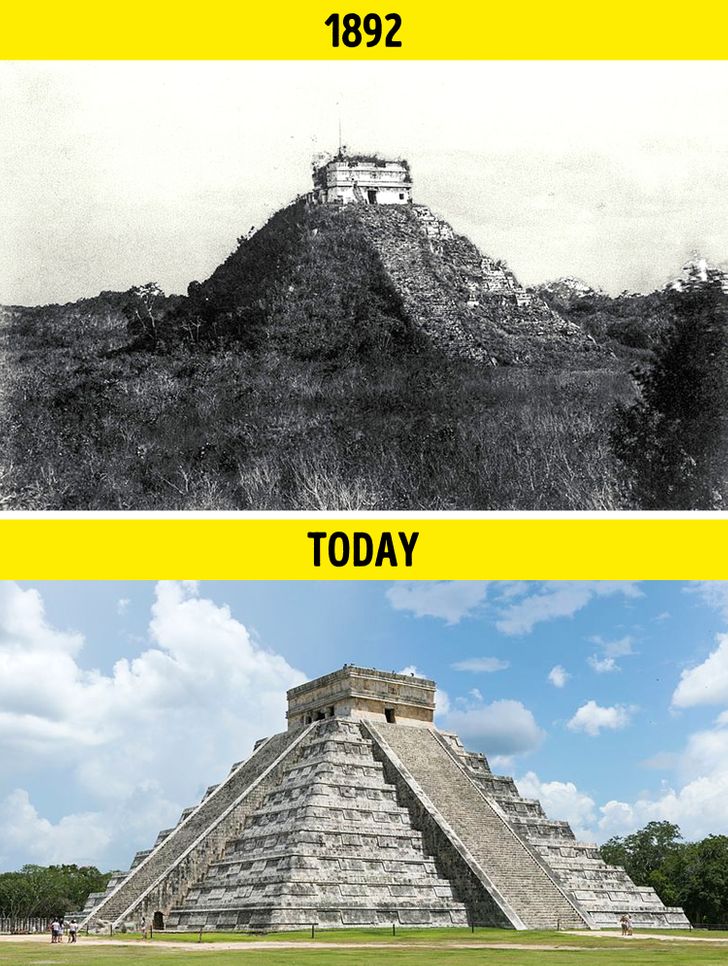 12. Times Square, New York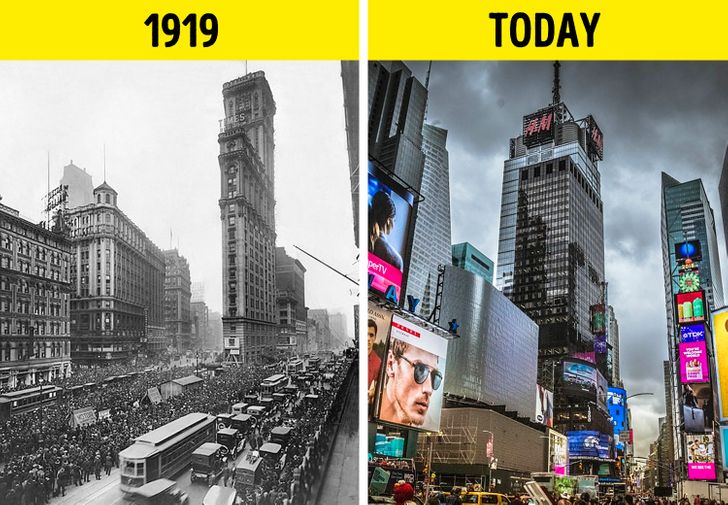 11. Seoul, Korea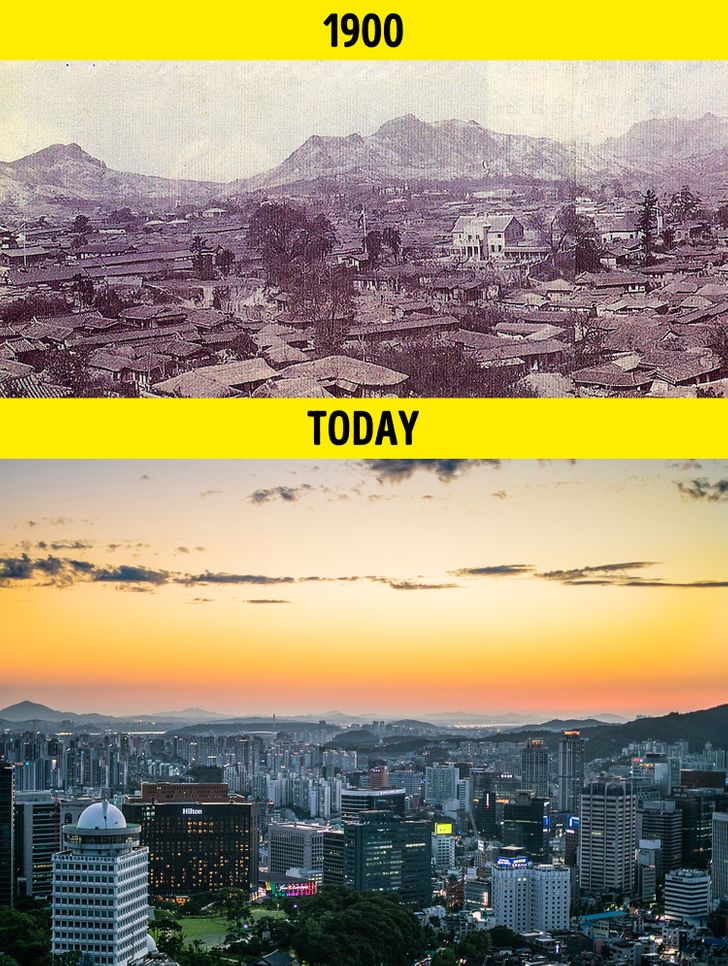 10. Brandenburg Gate in Berlin, Germany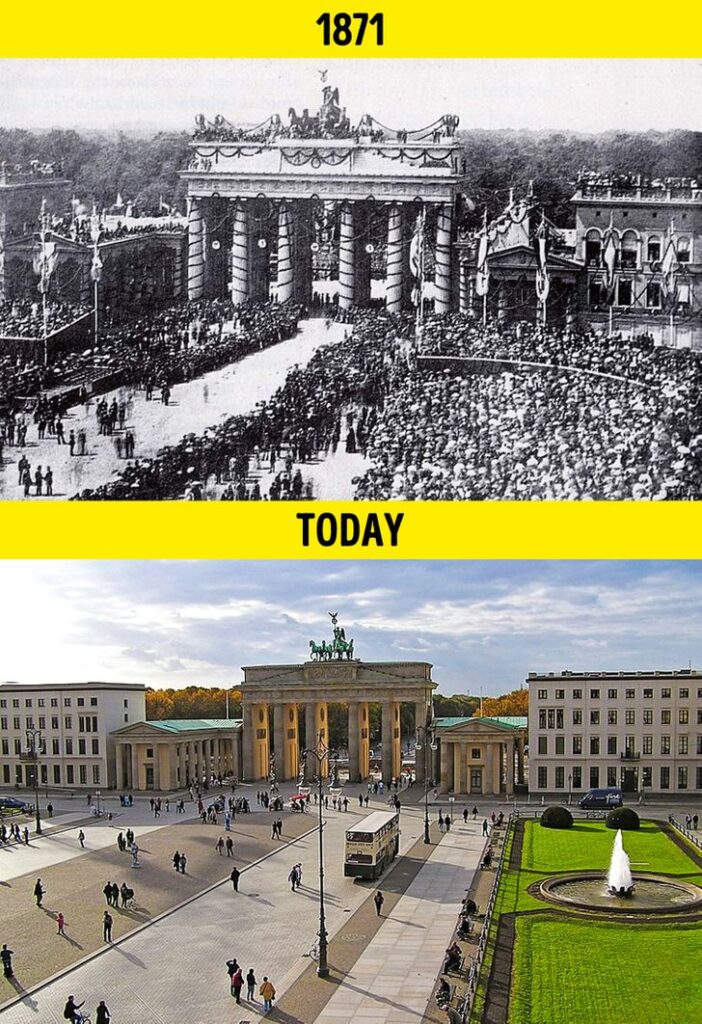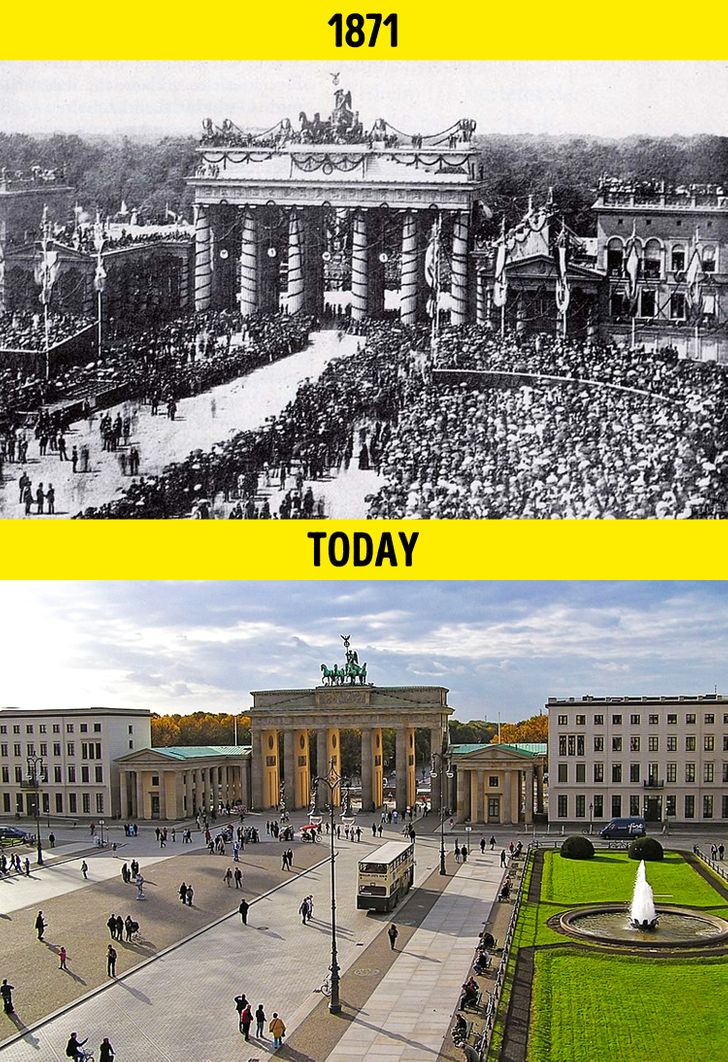 9. Cavenagh Bridge over the Singapore River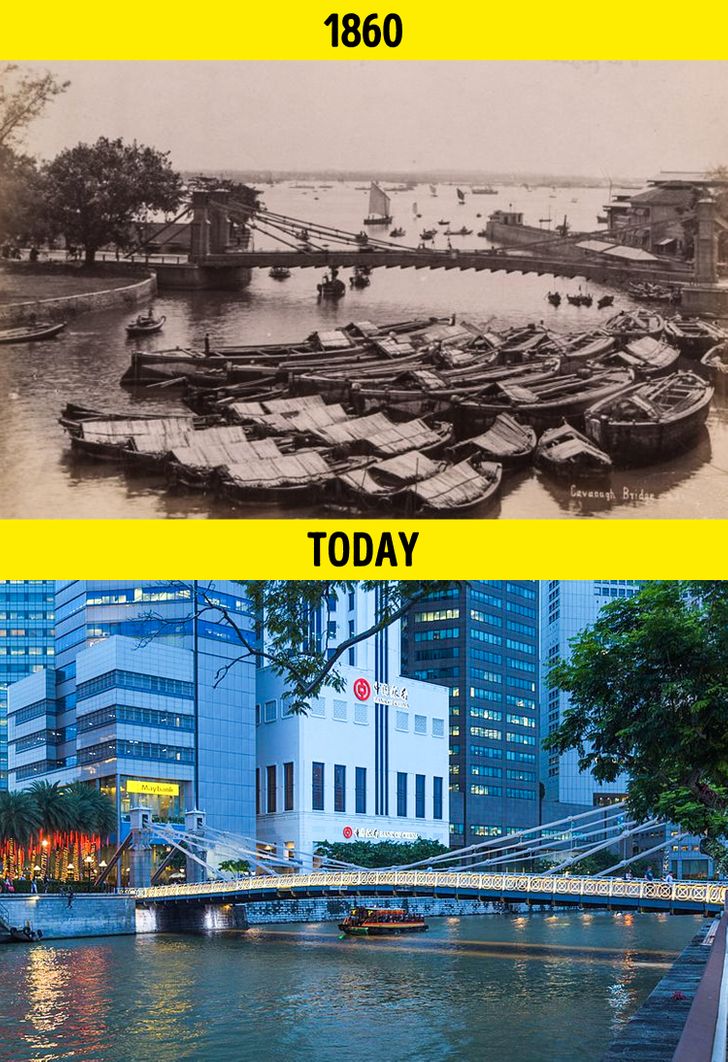 8. The Great Sphinx of Giza, Egypt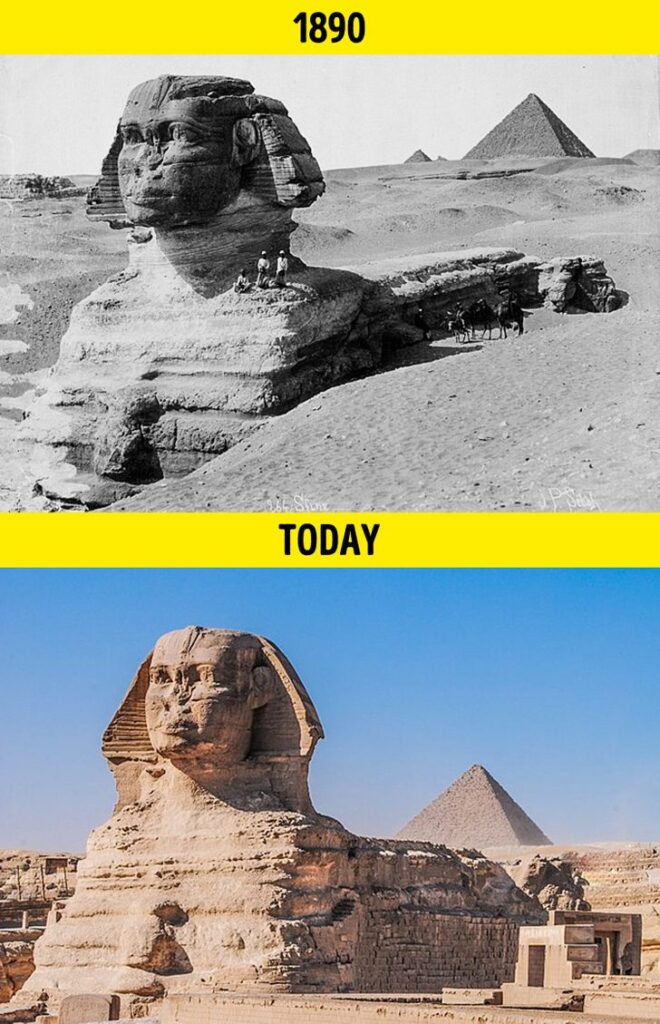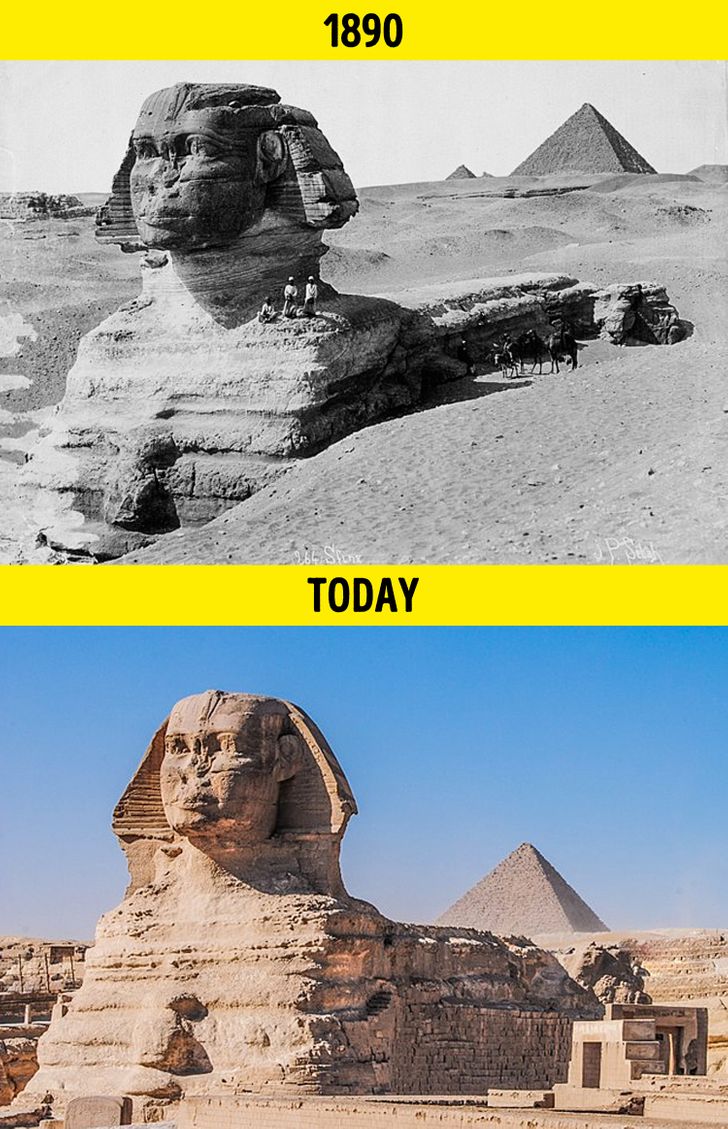 7. Yonge Street in Toronto, Canada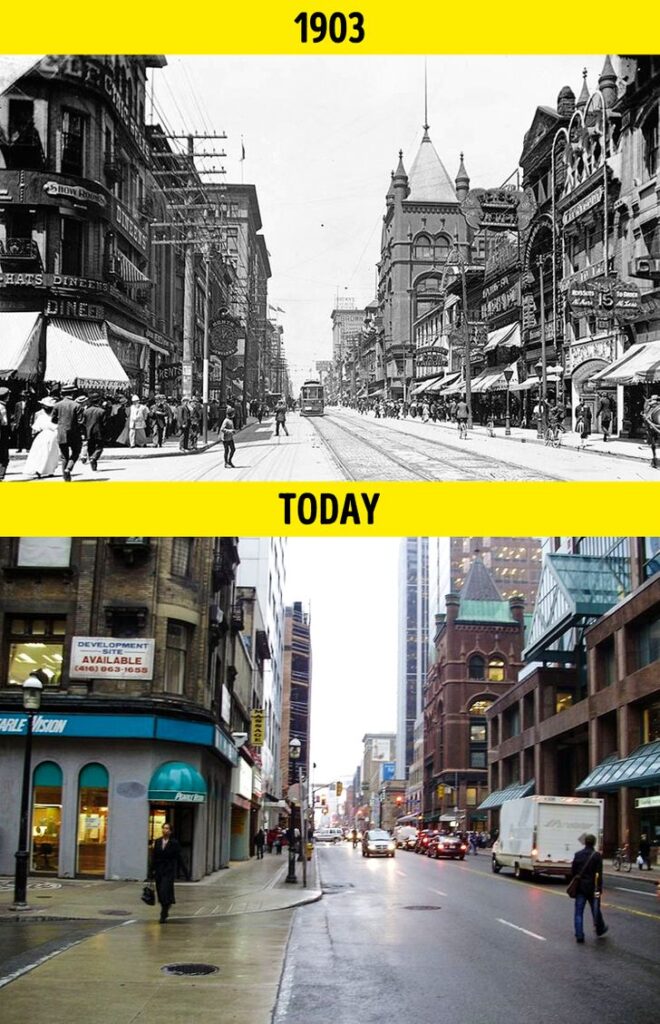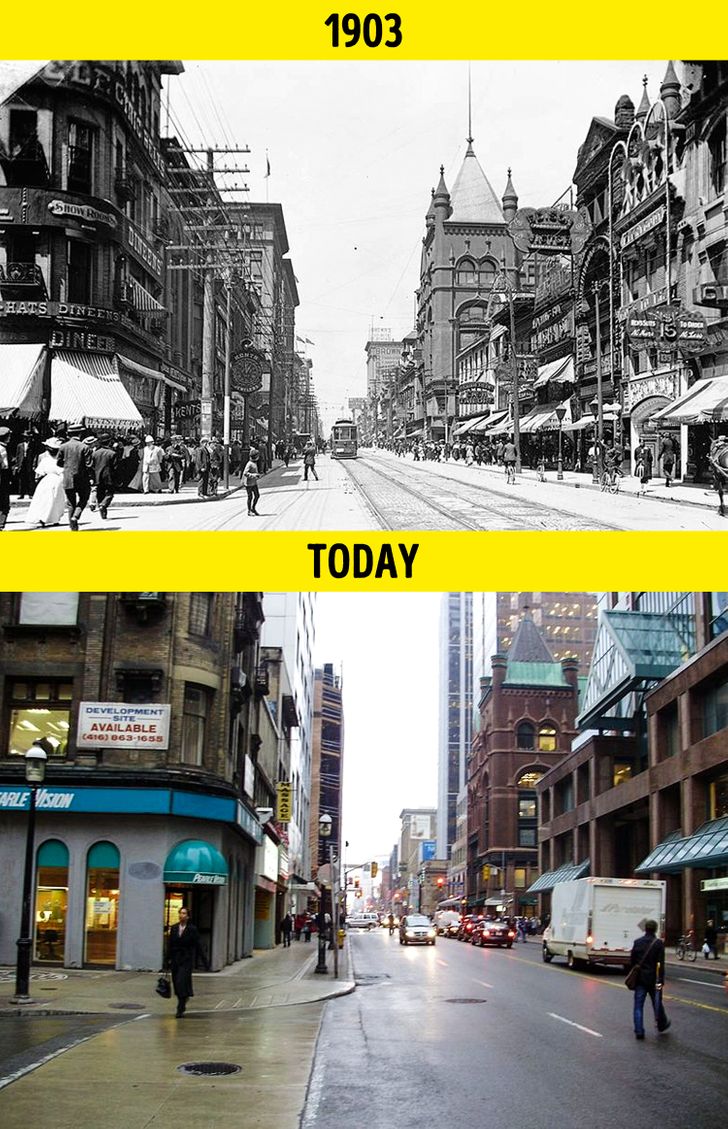 6. Ponte Vecchio in Florence, Italy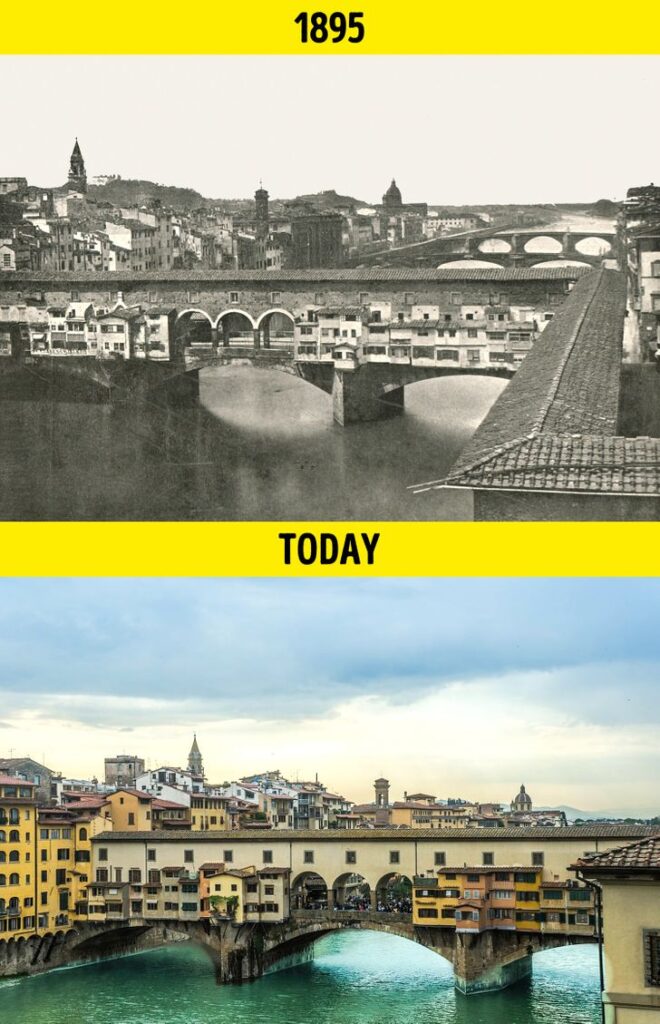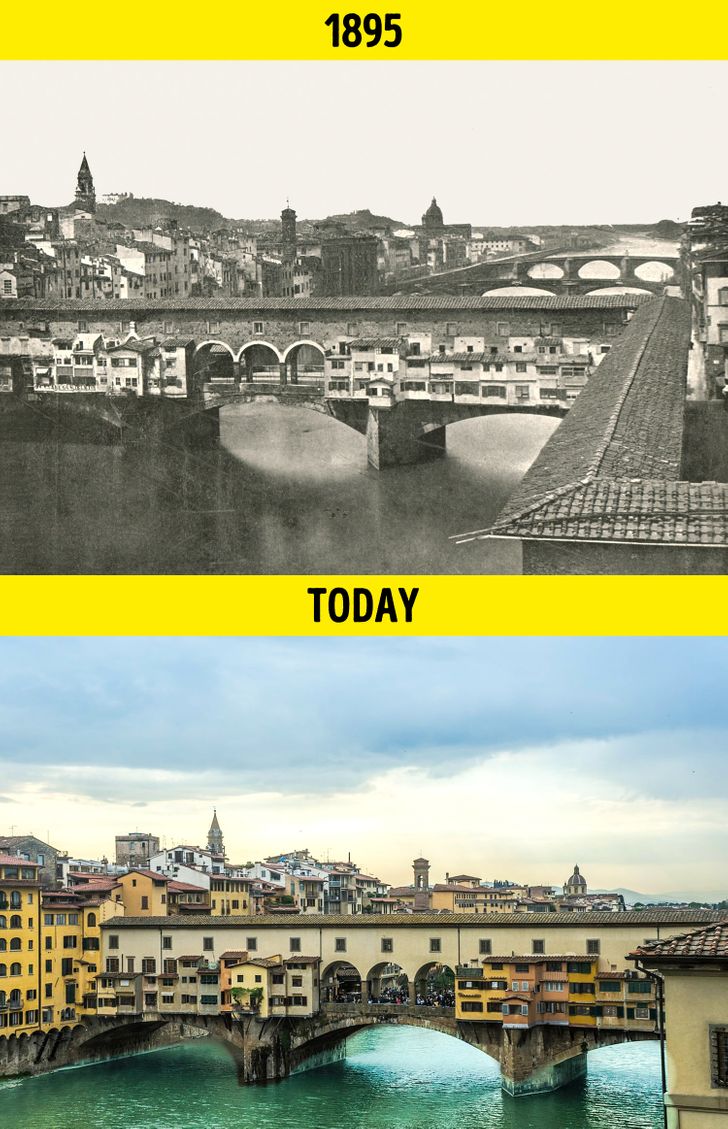 5. Eiffel Tower in Paris, France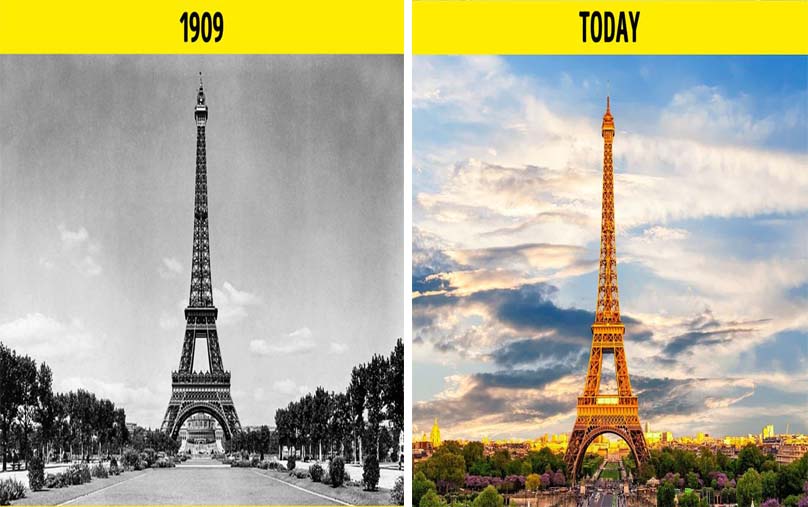 4. Machu Picchu, Peru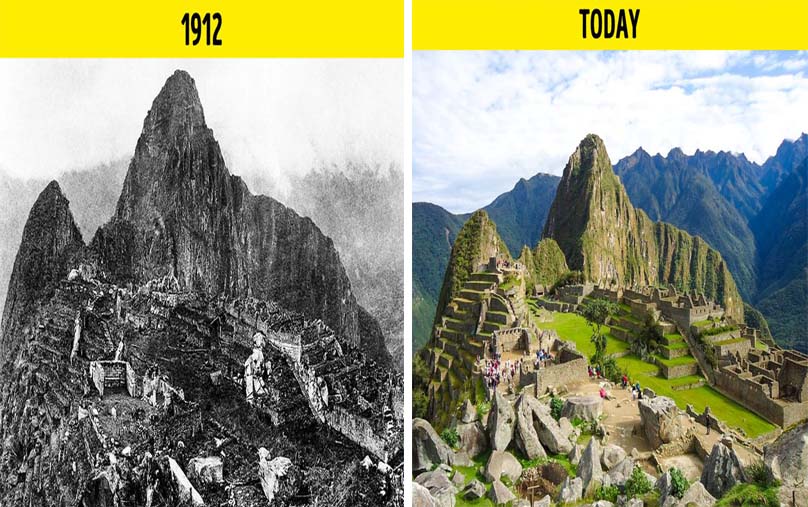 3. The Great Wall, China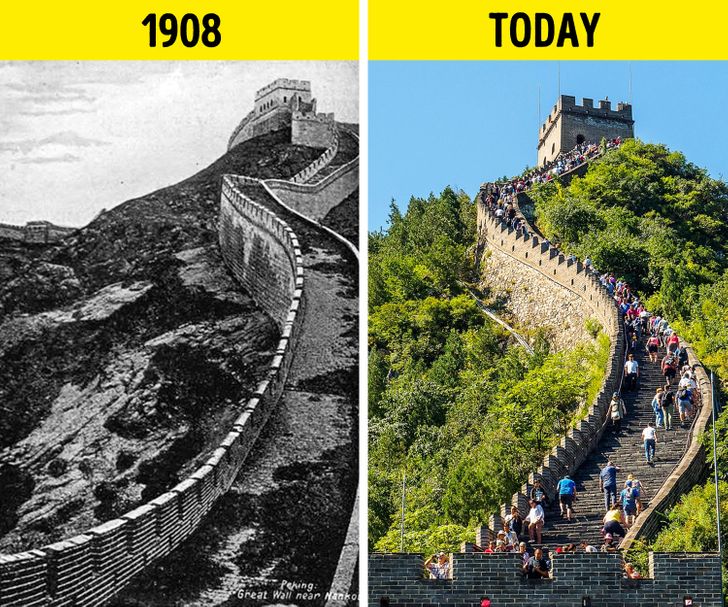 2. Mexico City Metropolitan Cathedral, Mexico City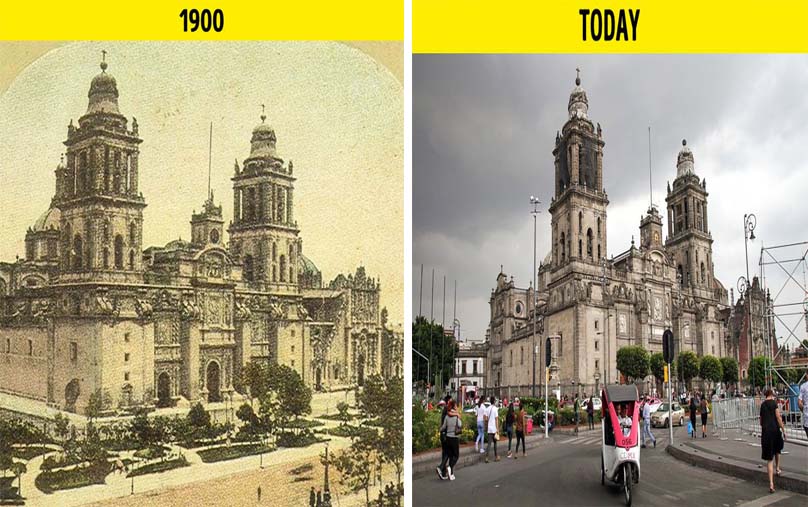 1. Palace of Fine Arts, Mexico City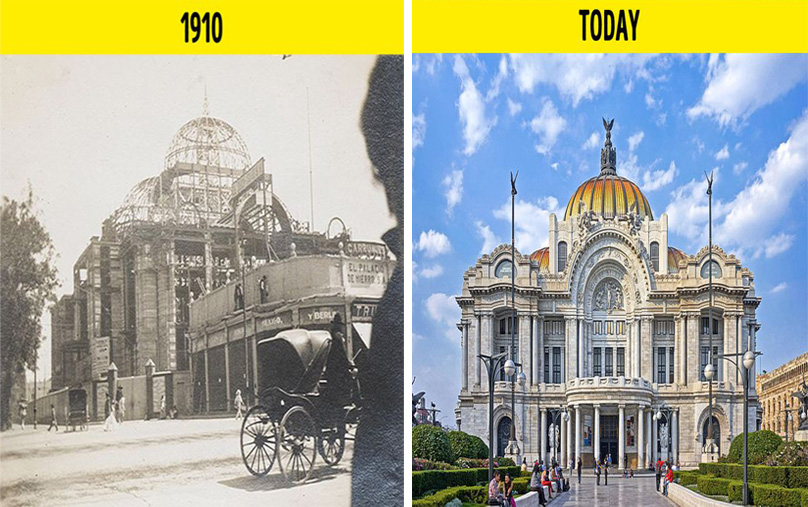 What place do you think has changed the most? Which do you think stays the same? Tell us what has changed in your hometown.
What do you remember from your childhood that no longer exists? We would love to see photos with your stories!
Preview photo credit Adam Cuerden / Wikipedia Commons, chatst2 / Pixabay