Every six weeks, France-Presse Agency photographer Ed Jones boards a plane from Seoul to Beijing, where he takes a connecting flight to Pyongyang, the capital of North Korea.
He is one of the few western journalists allowed to enter the isolated country on a regular basis. Jones knows that such access is particularly important at a time when tensions are mounting on the Korean peninsula.
Although communist North Korea and democratic South Korea are neighbors, life in these two countries is totally different. Photographer Ed Jones decided to capture it and show it to the rest of the world.
In the photos, you can see that the clothes, the interiors, and the environments are more modern in South Korea, but the soul of these people is definitely the same.
A North Korean shooting instructor at his workplace in Pyongyang and her South Korean counterpart in Seoul
A visitor to the North Korean water park in Munsu (Pyongyang) and her South Korean counterpart in the water park in the Caribbean (Seoul)
Service station workers in North and South Korea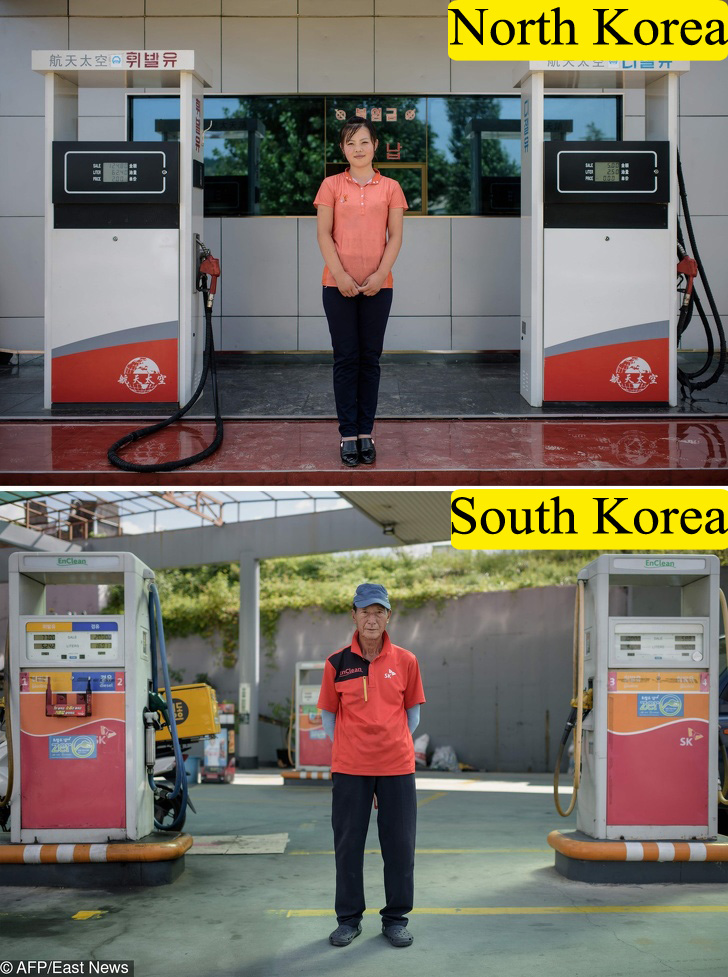 A North Korean guide at the top of the Juche Idea Tower (Pyongyang) and her South Korean counterpart on the terrace of the 63 building (Seoul)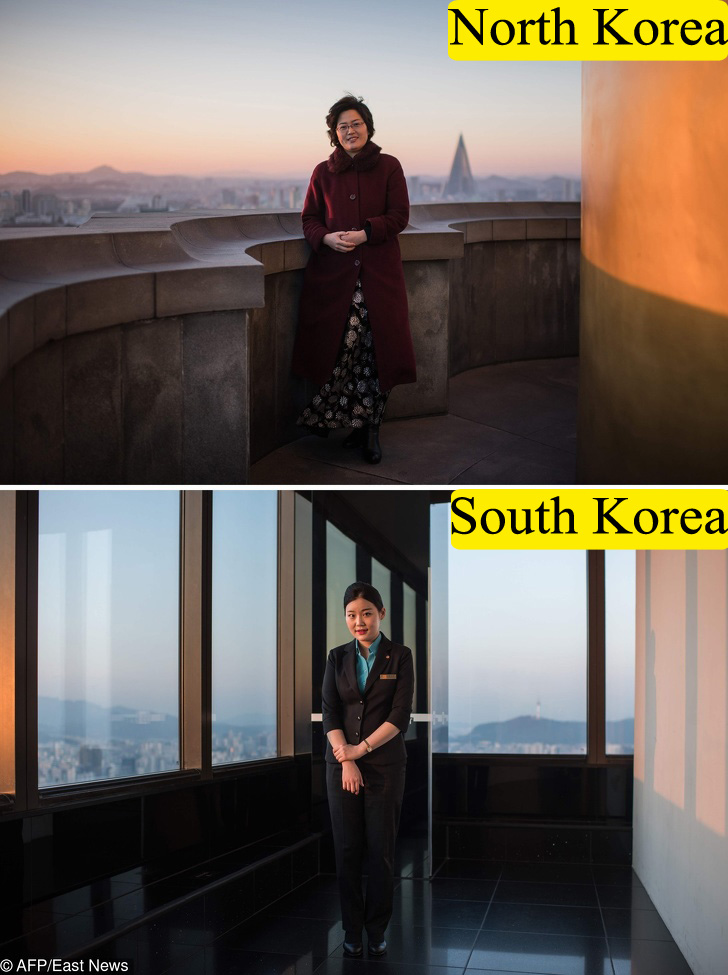 A 23-year-old student from North Korea in Pyongyang City Square and a 24-year-old student from South Korea in the Seongdong-gu district of Seoul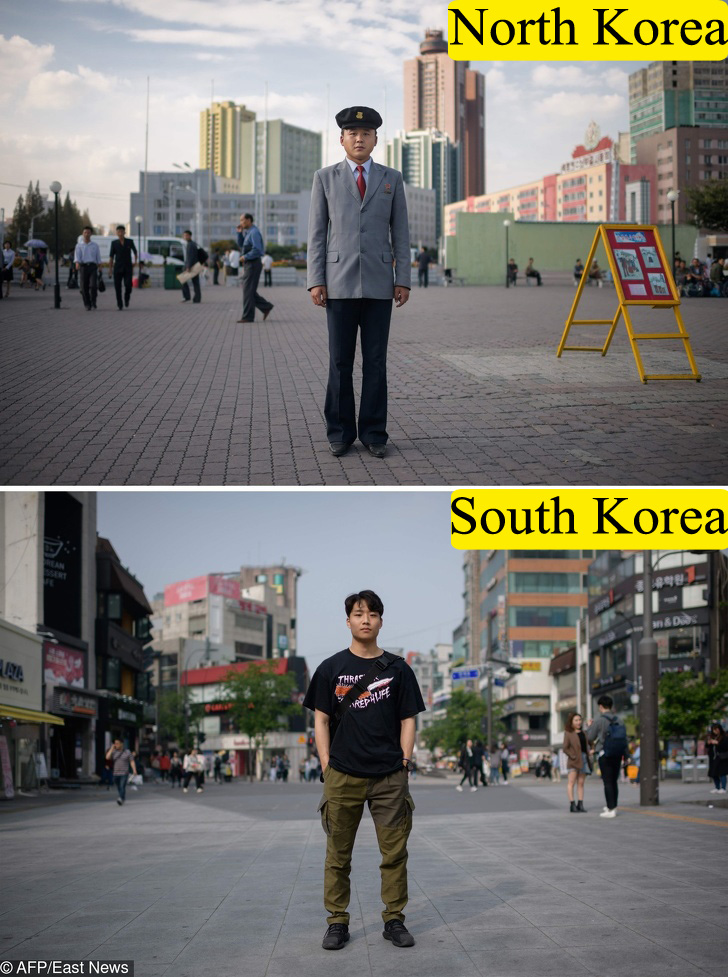 Military officers from North and South Korea guarding the Korean demilitarized zone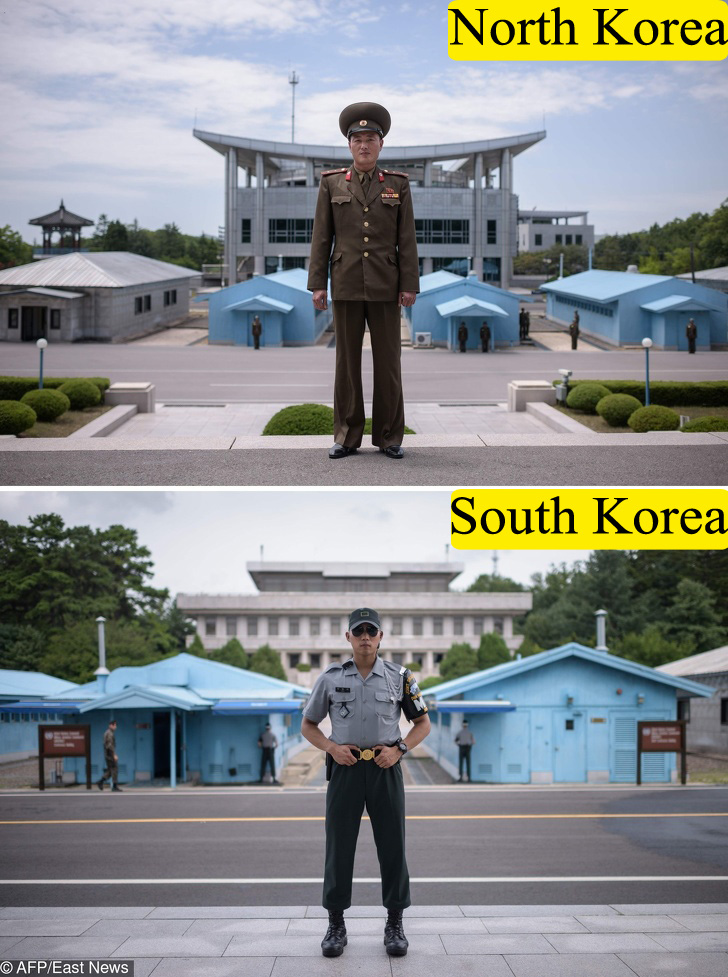 Customers in a supermarket in North Korea (Pyongyang) and South Korea (Seoul)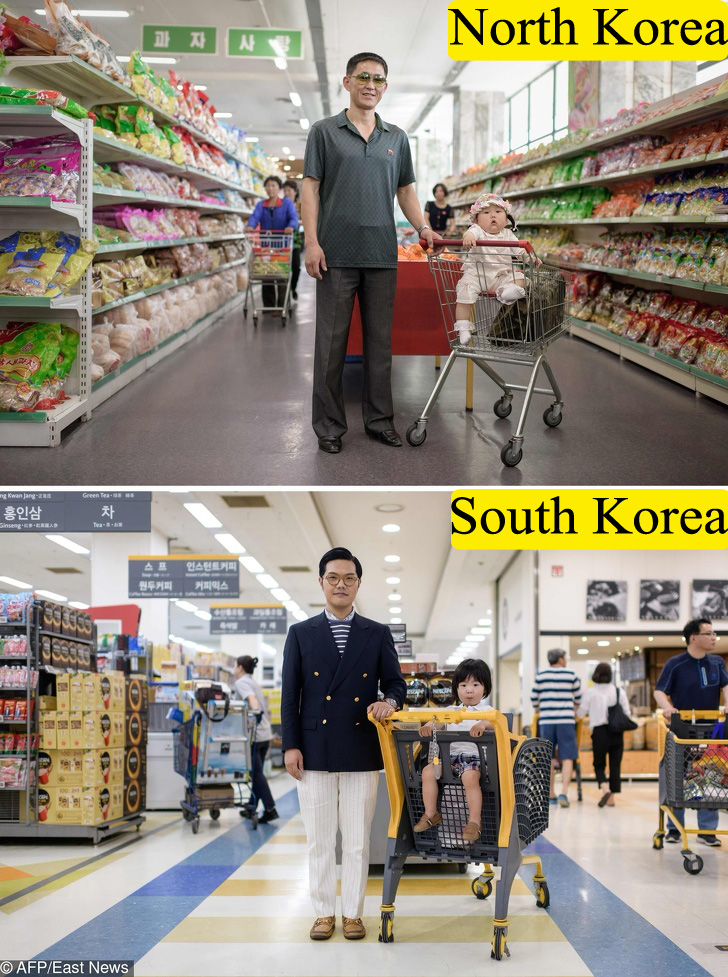 A North Korean driver of a tourist boat (Taedong River in Pyongyang) and her South Korean counterpart (Han River in Seoul)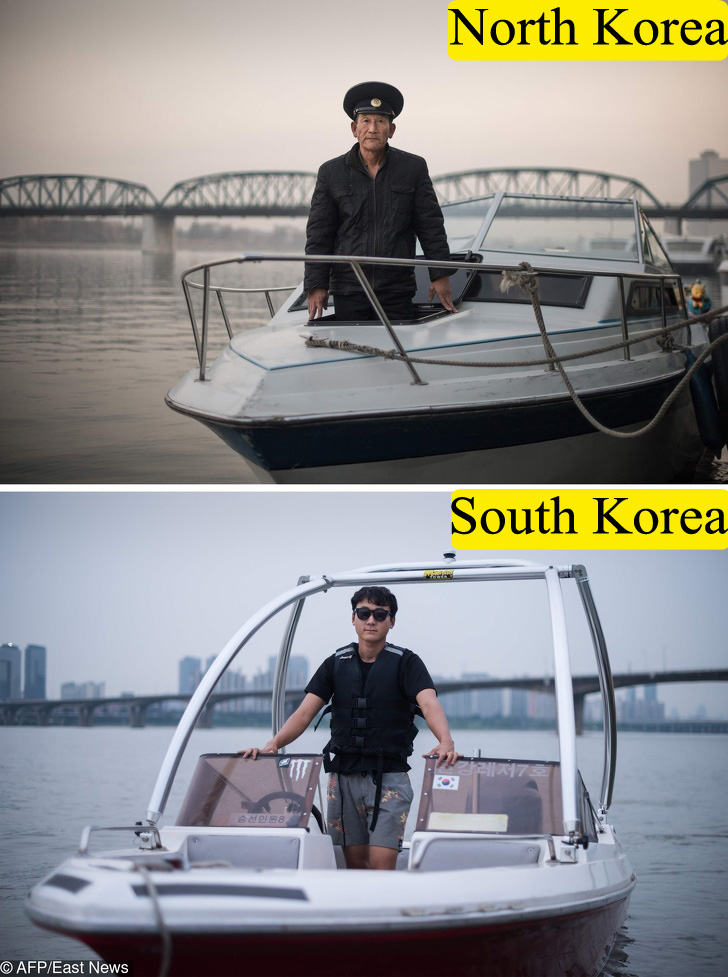 A farmer from North Korea against the background of ginseng plantations and a farmer from South Korea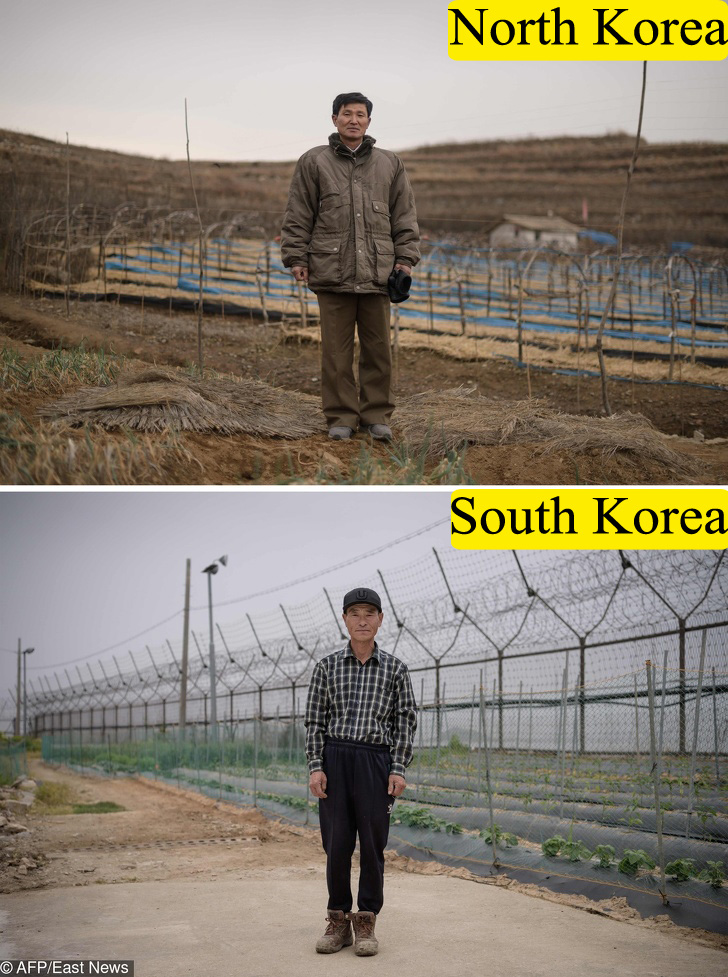 A North Korean woman on Kim Il-sung Square during a military parade and a retired South Korean admiral to protest against nuclear weapons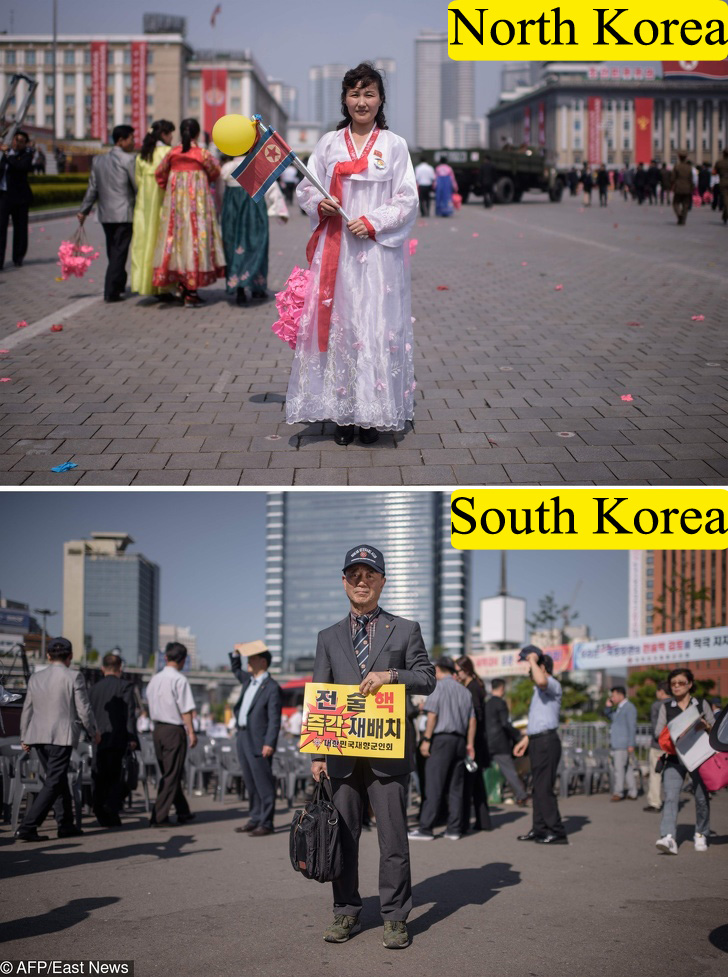 A North Korean factory worker in Wonsan and her South Korean counterpart in Chuncheon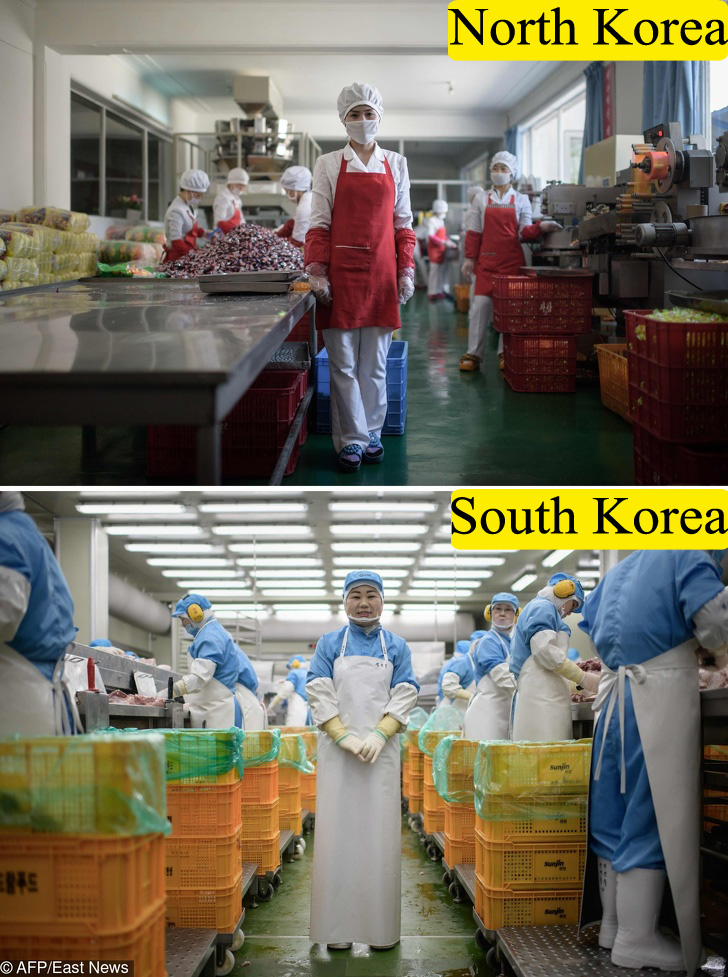 A North Korean girl in a computer course in a science and technology center (Pyongyang) and a South Korean student in a computer course at Yonsei University (Seoul)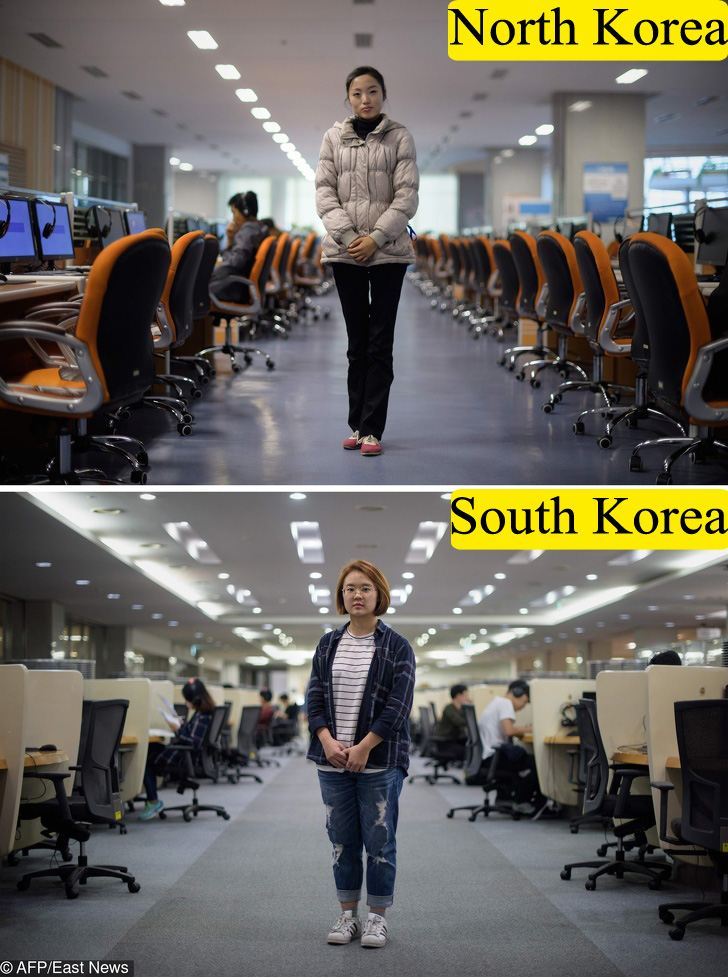 An employee of the Munsu Water Park in Pyongyang and a lifeguard at the South Korean Water Park One Mount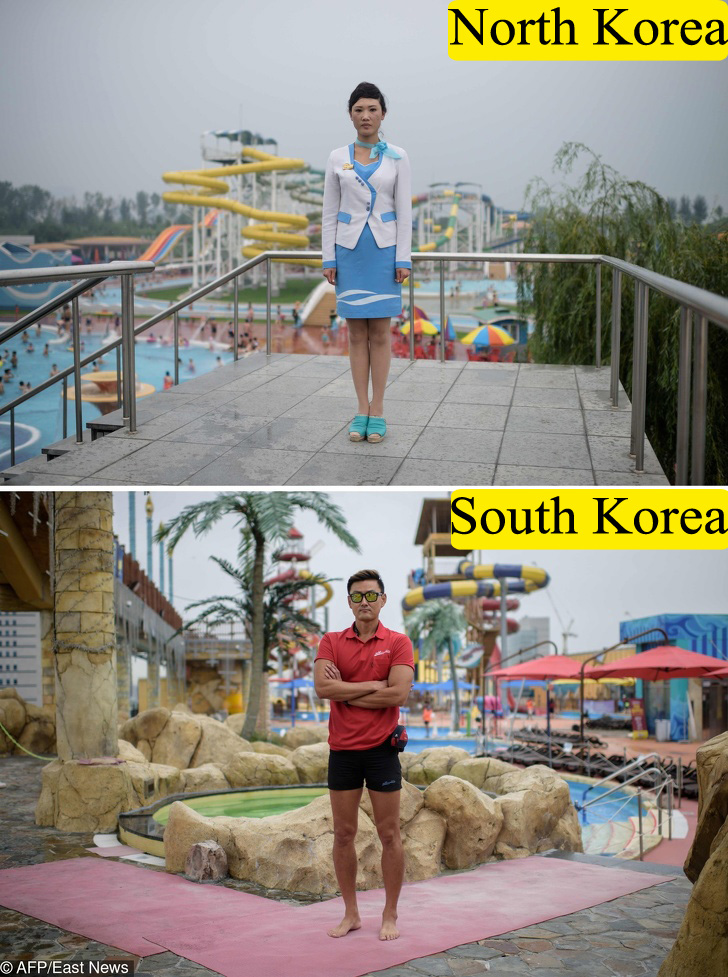 A North Korean factory worker manufacturing dental materials in Pyongyang and a South Korean worker manufacturing packaging materials in Chuncheon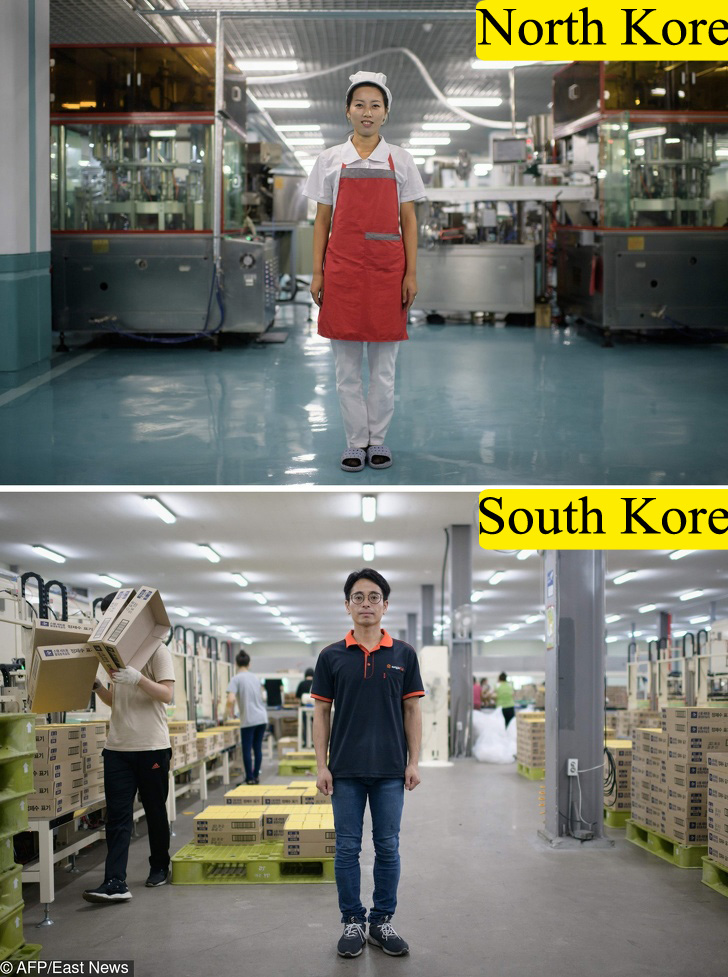 A 9-year-old schoolgirl from North Korea celebrating Children's Day in Pyongyang and a 10-year-old girl from South Korea during Seoul Fashion Week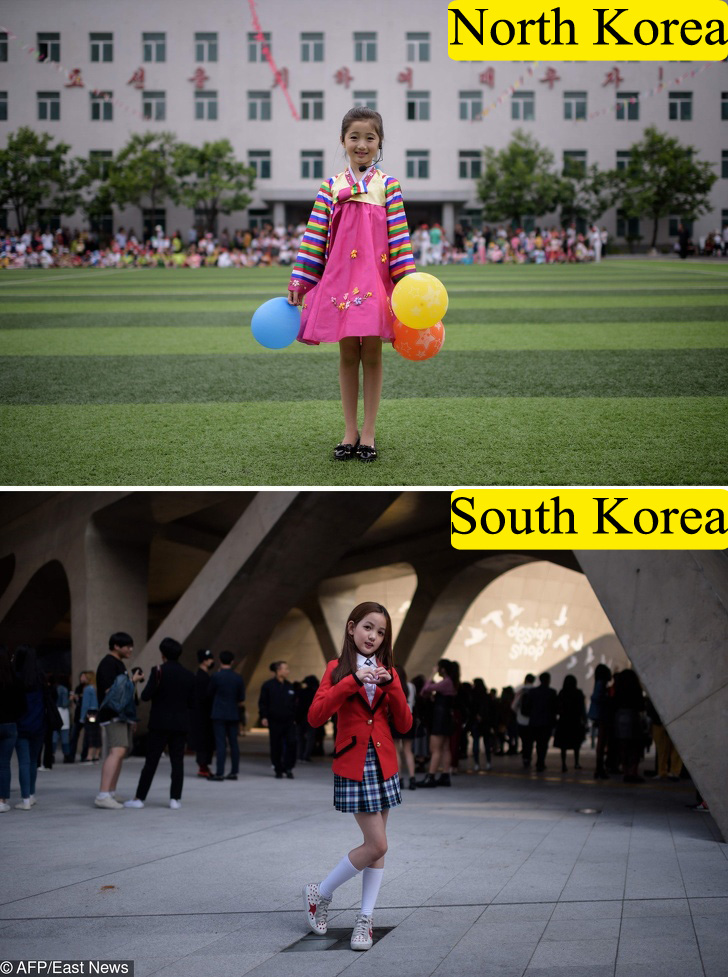 Have you been to South Korea or North Korea, or maybe both? If so, tell us about the differences you noticed in these two countries.