Finally, in virtually every relationship, there comes a time when both parties stop paying attention to word choice and begin to separate using poorly worded sentences.
We decided it was time to find out how to keep a relationship warm and prevent things from reaching a breaking point. It turns out that all you have to do is apply three simple communication rules.
When Speaking About Your Wishes, Cut Out "Don't" And "Won't."
Elements of speech such as "don't" and "won't" have the ability to give certain statements a negative quality. So they are not worth using when talking about your wishes.
Also, it is often more difficult for your partner to understand how to act when they hear phrases like this, as their ambiguity leaves them with so many different options.
Bad: "I don't want you to control me."
Good: "I want you to trust me."
Try To Use "And" Instead Of "But."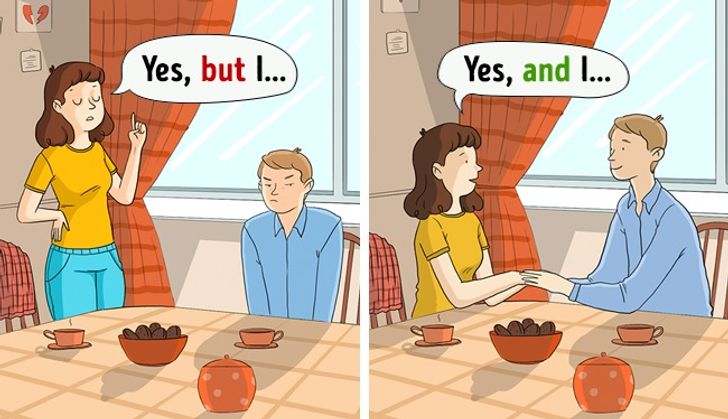 This rule sounds simple, but in fact you will have to spend a lot of time incorporating this change into your life. But it's definitely worth it, as this rule can redefine your communication with your partner from a duel of words to a cooperative forum. You can see the difference for yourself:
Bad: "I understand you, but I also want you to understand me."
Good: "I understand you, and I also want you to understand me."
Don't Spoil A Compliment With Negativity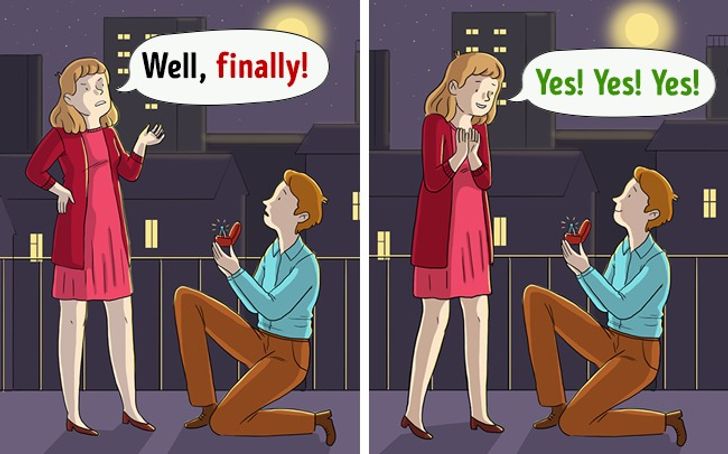 Have you noticed how some people find it wise to express their dissatisfaction even when they are giving a compliment?
The problem is that the brains of these individuals are programmed to react with more energy to bad things. If you want to praise someone, be very careful not to mix praise and criticism.
Bad: "Supper was delicious, unlike yesterday."
Good: "Supper was delicious, thank you!"
From time to time, we underestimate the strength of our words, and at the same time, we are too lazy to improve our speaking habits.
But ultimately, it is better to learn to speak in a way that allows others to understand us than to deal with problems caused by misunderstandings. You do not agree?
Based on materials from Psychology Today