We all understand that the key to a healthy relationship is good communication. However, the solution to resolving arguments without letting them escalate is all in the details.
This is not always due to obvious name-calling arguments, but they can be just as destructive over a period of time. Sometimes starting a sentence with a simple "I" can change things for the better.
We have found some ways to easily adapt in our relationships, which helps keep things healthy and strong.
Don't Repeat Yourself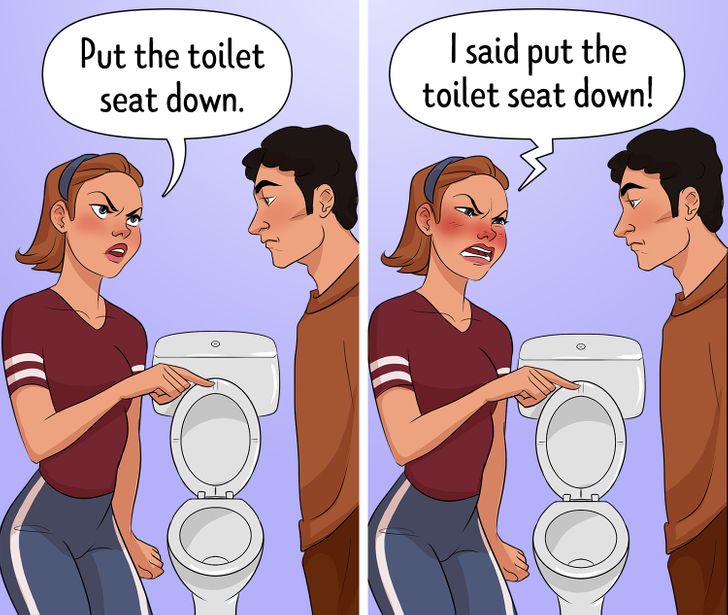 Repetitive, nonsensical words can distance your partner and they may stop listening to you. If it repeats itself, even if it's something you've already discussed, your partner may be mad at you.
Instead, even if you want to confirm a problem you've already discussed, try to avoid words and phrases, such as "I like" or "you know," and don't let your anger dominate your tone.
Avoid Using Adjectives That Sound Judgemental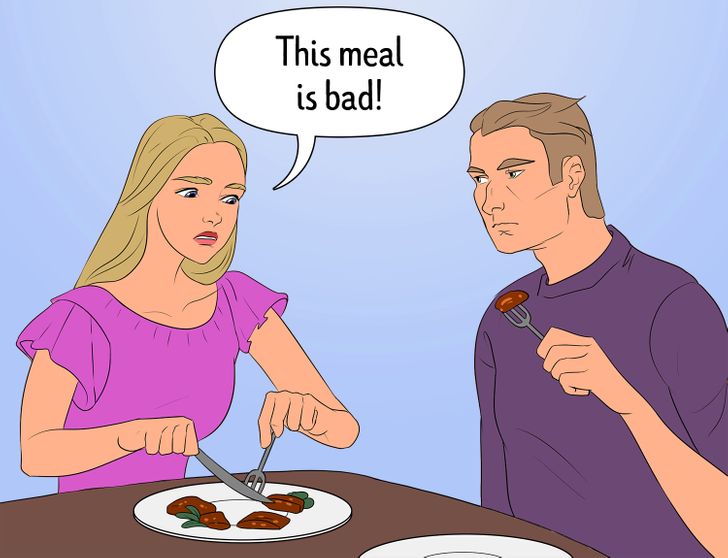 It's amazing how everyday expressions can make you seem critical, even if you don't want to. This is why a lot of arguments come up when you don't expect it, and it can even turn into a major conflict.
To avoid the use of critical adjectives, it is good to use statements with opinions.
Replace "good" or "bad" with "I don't like," "I like," and other similar words.
Replace "correct" or "incorrect" with "disagreement" or "argument".
Change clauses or statements about the truth. That means don't start a sentence with "The truth is …"
Swap statements about reality and truth and uses the word "believe." So start by saying, "I think …"
Understand Your Feelings First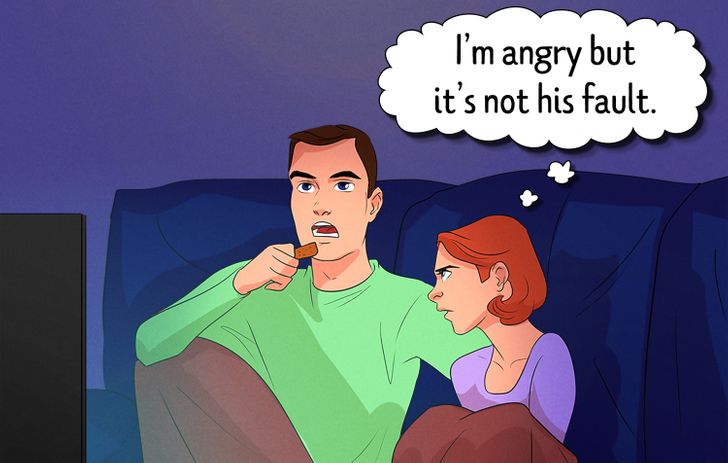 You may want to identify your feelings first, because they may be the main reason why your judgment is clouded.
Therefore, you must first control your feelings. If you find that your feelings can influence your decisions, find a way to release them.
Take a walk alone or take your dog for a walk.
Listen to relaxing music.
Call a friend and blow off steam so you can distract things.
Practice deep breathing and use the 4-7-8 method. Inhale through your nose for a count of 4, hold for a count of 7, and then release through your mouth for a count of 8.
Don't Jump To Conclusions (Understand Your Partner First)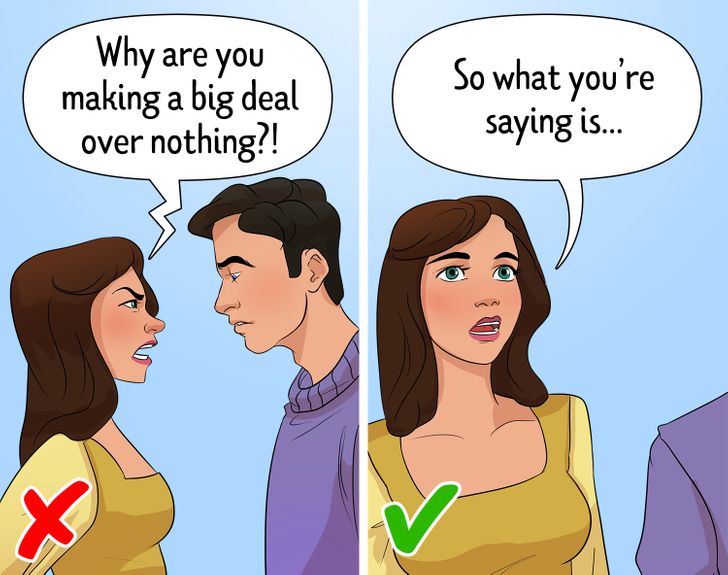 We tend to jump to conclusions, not just in our relationships, but in everyday interactions as well. This will interfere with your relationship and can even be detrimental to your mental health.
With a few simple steps, you and your partner can successfully calm arguments.
Think about situations where you have come to the wrong conclusion and the effect it has had on things.
See and analyze parts of the big picture first.
Consider other options to change your initial criteria.
Watch other people draw the wrong conclusions on TV or in the movies and analyze the result.
Make Sure You're Not Behaving Narcissistically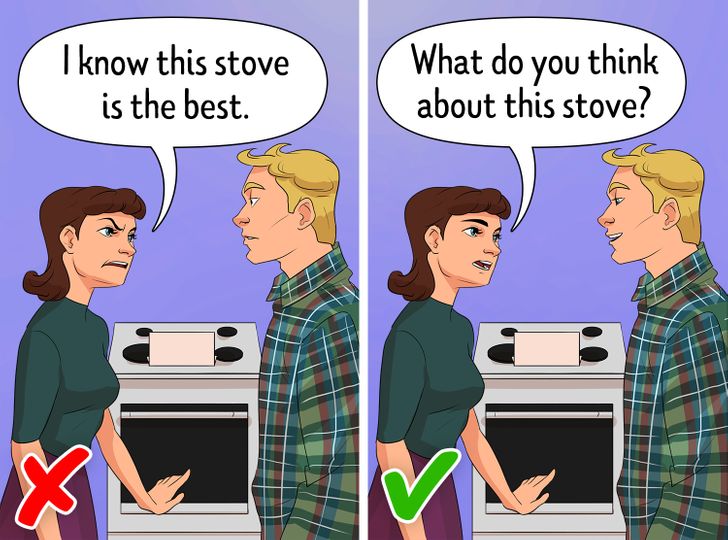 Narcissistic tendencies will make you say things like, "I know what's best," and you won't find other people's perspectives worth listening to.
This can lead to conflict and even ruin your relationship. So, instead of reacting to the idea that you know what's best, you should consider doing the following.
Be open to the idea that there may be 2 or more correct answers.
Get feedback from anyone, not just your partner, so you can gauge your behavior.
Use the old trick: stop, think, and respond accordingly.
What advice do you think will help you the most? Why? Do you know other tricks that prevent conflicts from getting worse?