If you compare some of the photographs that can be found on the NASA website, you can really see how humans have changed the appearance of our world over the years. The time difference between these images varies from five to 100 years.  Incredible stuff.
Pedersen Glacier, Alaska. Summer, 1917 — summer, 2005.

Aral Sea, Central Asia. August 2000 — August 2014.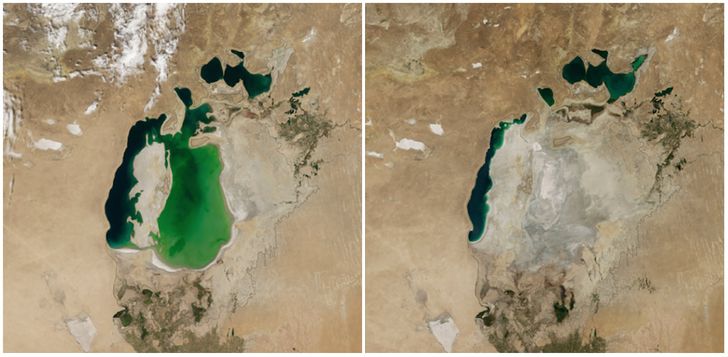 Lake Oroville, California. July 2010 – August 2016.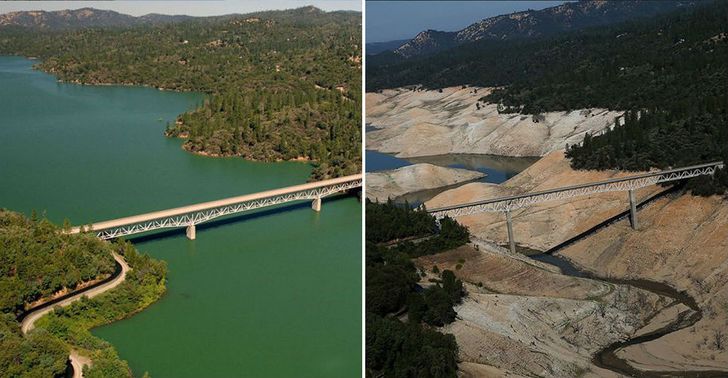 Carroll Glacier, Alaska. August 1906 — September 2003.
Powell Lake, Arizona, and Utah. March 1999 — May 2014.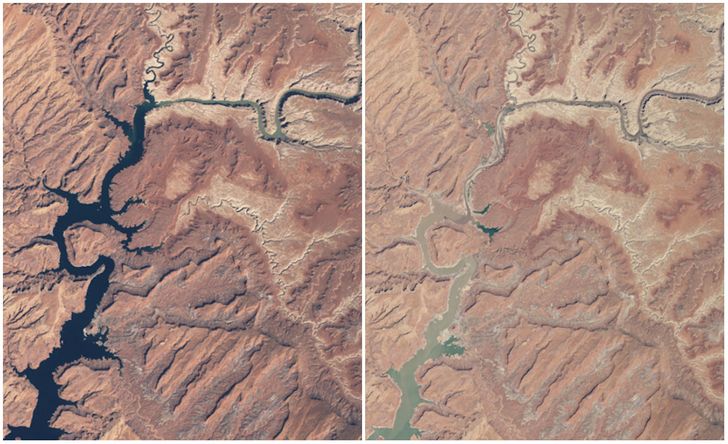 Bear Glacier, Alaska. July 1909 — August 2005.

Forests in Rondonia, Brazil. June 1975 — August 2009.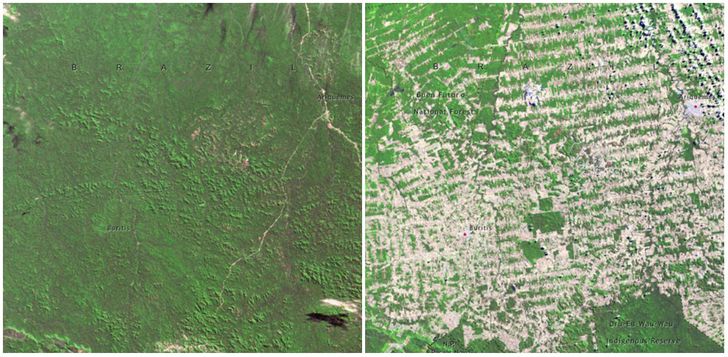 McCarty Glacier, Alaska. July 1909 — August 2004.

The Dasht River, Pakistan, August 1999 — June 2011. The Mirani Dam provides clean drinking water and energy to the surroundings. The dam also helps support local agriculture.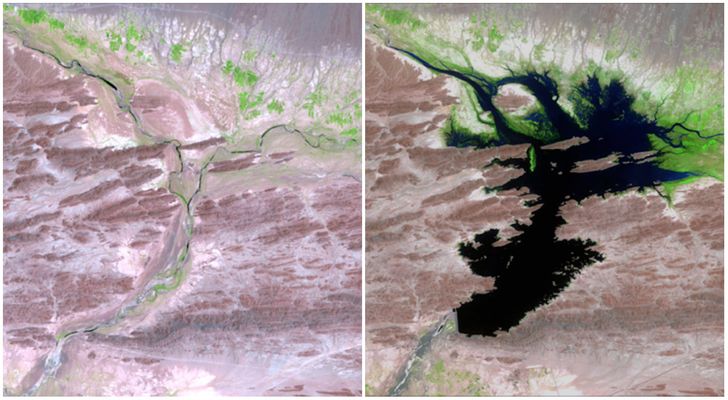 Matterhorn Mountain in the Alps, on the border between Switzerland and Italy. August 1960 — August 2005.

Mabira Forest, Uganda. November 2001 — January 2006.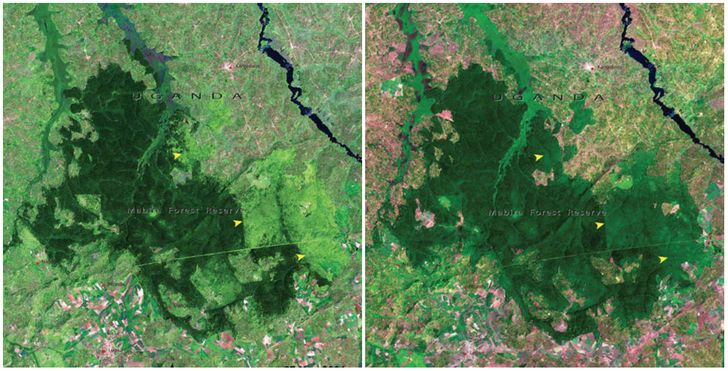 Toboggan Glacier, Alaska. June 1909 — September 2000.

Great Man-Made River, Libya, April 1987 — April 2010. This is the largest engineering project in the world: a network of pipes, aqueducts, and wells over 500 meters deep. The water system supplies water to the desert area.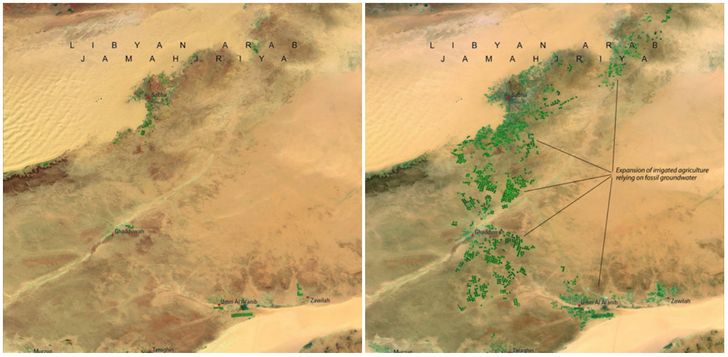 Uruguay Forests, March 1975 — February 2009. Uruguay managed to increase its forest area from 45,000 hectares to 900,000 hectares. However, this had the effect of a loss of plant and animal diversity.