Have you ever dreamed of wearing an impressive hairstyle that your favorite star showed on the red carpet? Why not realize your dream? Oh yes, it's really possible. There are many celebrities who love to keep their hairstyles simple and elegant on the red carpet to complement their stunning outfits.
Popular red carpet hairstyles:
You can explore these easy peasy Red Carpet hairstyles here and make a beautiful makeover:
#1. Middle-Parted Soft Waves with Outward Layers: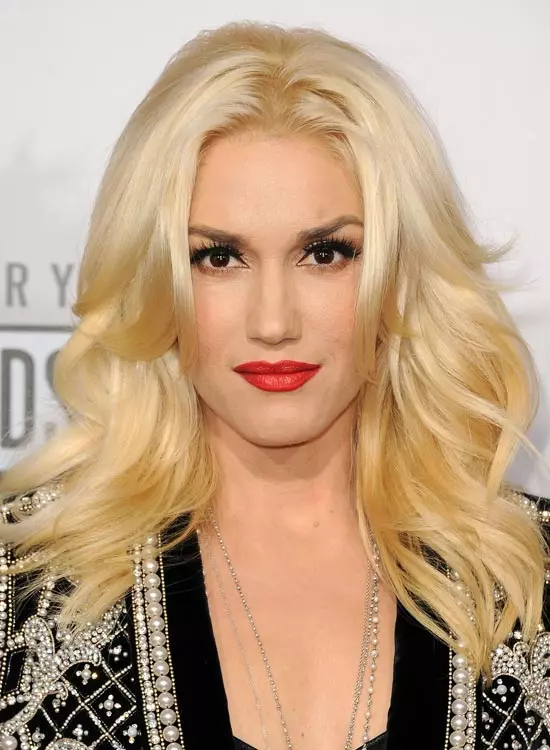 Let's start with something naturally scorching. These soft golden waves with outer layers and a central part not only look great on the celebrities of the red carpet, but you can also shake them to the ground.
#2. Smooth High Half Ponytail with Rounded Loose Hair: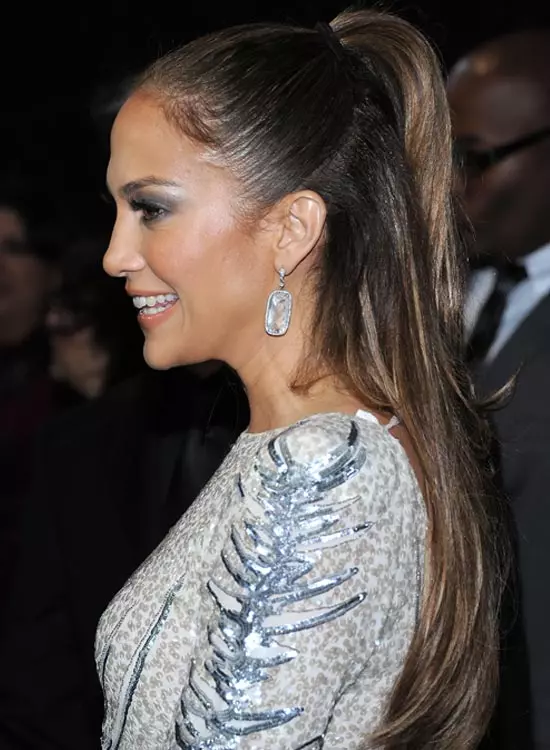 Proudly show the enviable length of your hair with this simple and beautiful red carpet hairstyle. Give the ends of your tufts a round and smooth shape and create a half ponytail in your crown ensuring a certain elastic portion.
[ Read: 10 Greek Hairstyles That You Should Try Right Now ]
#3. Luscious Side-Swept Curls with Layers: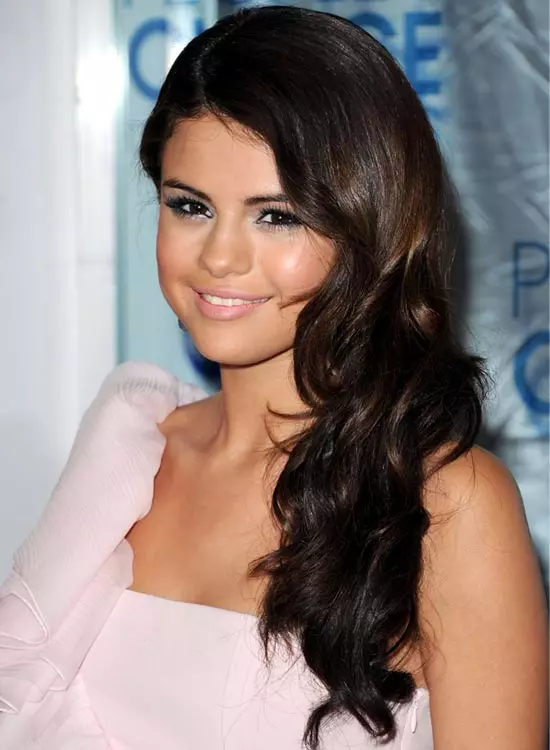 Long layered hair with subtle highlights can be separated to one side, curled with a large curling iron and finally swept over the other shoulder. You just had the perfect celebrity look!
#4. Long Centre-Parted Waves with Highlights: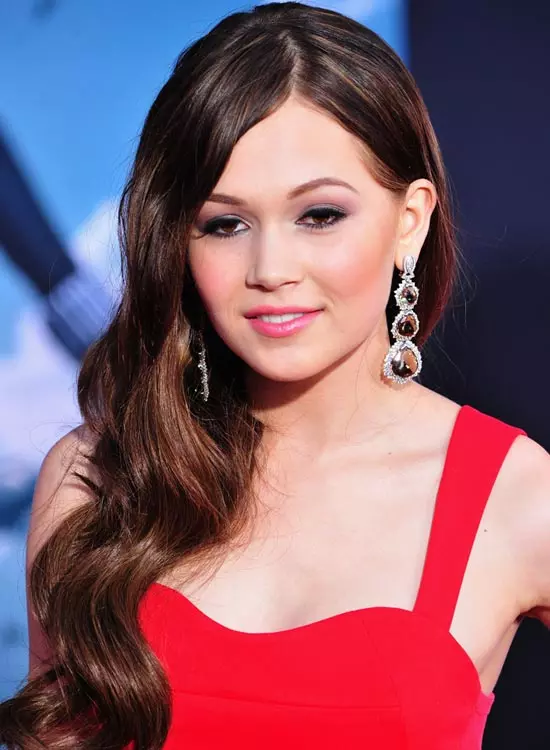 Smooth your long hair with central parts and create big waves in it. Place them on one of your shoulders and apply hair spray generously to define the style. One of the most beautiful looks you can get.
[ Read: Bangs HairStyle: 25 Best Long Hair With Bangs Look For Women ]
#5. Perfect Retro Waves with Textured Side Sweep: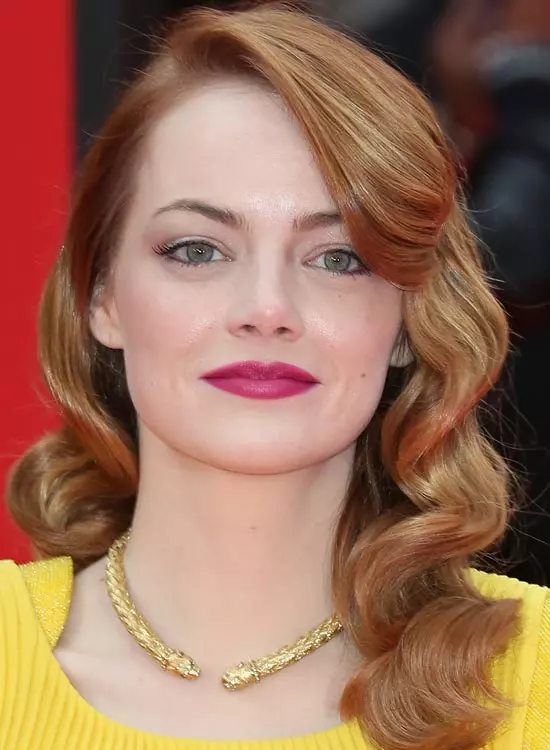 When it comes to Red Carpet hairstyles flaunted by our favorite celebrities, the popularity of retro waves or vintage curls cannot be ignored. Here is something very retro that features highly textured waves and side sweep.
#6. Low Side-Swept Wavy Ponytail with Double Hair Wraps:
This elegant Taylor Swift look is more than easy to recreate. Deep side of your long and slightly wavy hair, slide it to the other side and turn it into a loose and low pony. Now wrap the elastic with two sections of hair and go.
[ Read: Air Dry Hair Fast – Best Ways To Air Dry Hair Of All Types ]
#7. Side-Swept Textured Waves with Layered Side Bangs: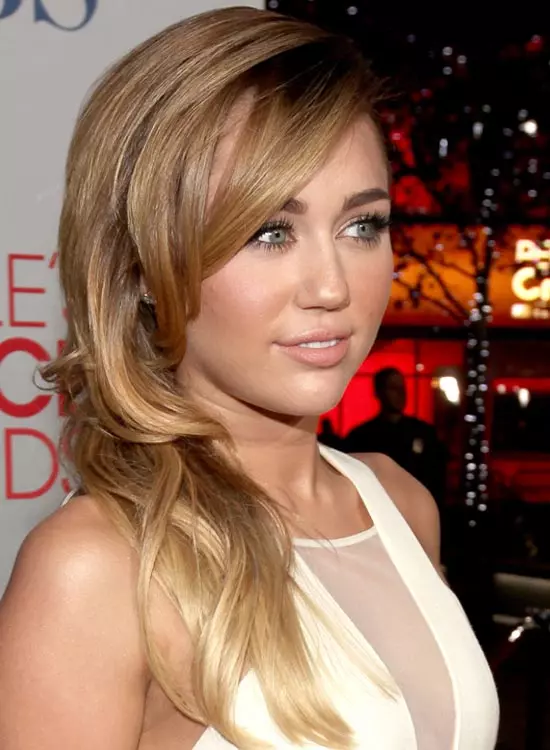 In this image, the queen of Miley Cyrus style has a hairstyle with delicate waves and excellent texture. The layered side fringe greatly improved the appearance.
#8. Voluminous Rolled Back Waves with Curly Ends:
Now, this is what we call the perfect hairstyle on the red carpet. Cause your long waves to get large amounts of volume and roll them gently. Then wrap the ends and leave them cascading on your shoulders. Here, Beyonce totally hit the look!
[ Read: 5 Step To Remove Hair Color With Baking Soda ]
#9. Shoulder-Length Textured Curls with Deep Purple Highlights: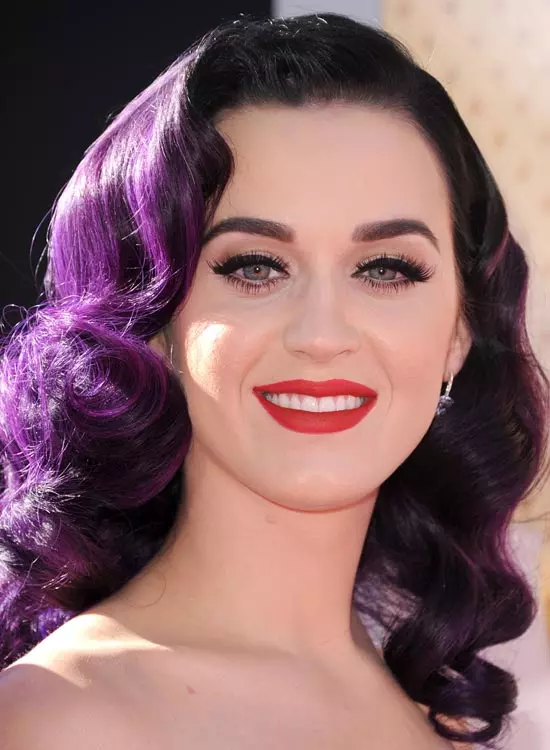 These purple highlights are enough to give your black hair a new dimension. But don't stop here. Create a side part, roll up your locks, add texture and have fun!
#10. Messy Side Fishtail Braid with Sharp Side Sweeps: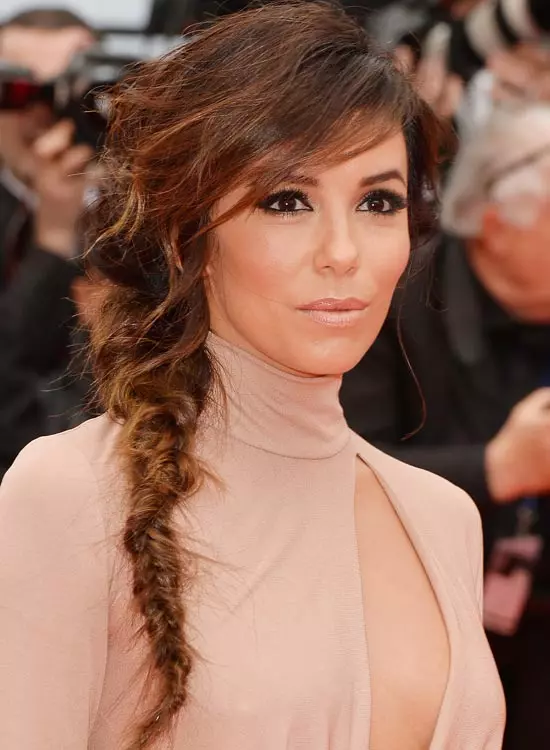 This is one of the best red carpet hairstyles for long hair. Super long hair and fishtail braid can go hand in hand if done the right way. Just check this image to get a better idea. Sharp graduated lateral explosions and a messy touch perfectly complemented the precise braid.
[ Read: Shower Tips: 5 Best Tips To Keep Maintain Your Healthy Hair ]
#11. Tight High Bun with Braided Wraparound: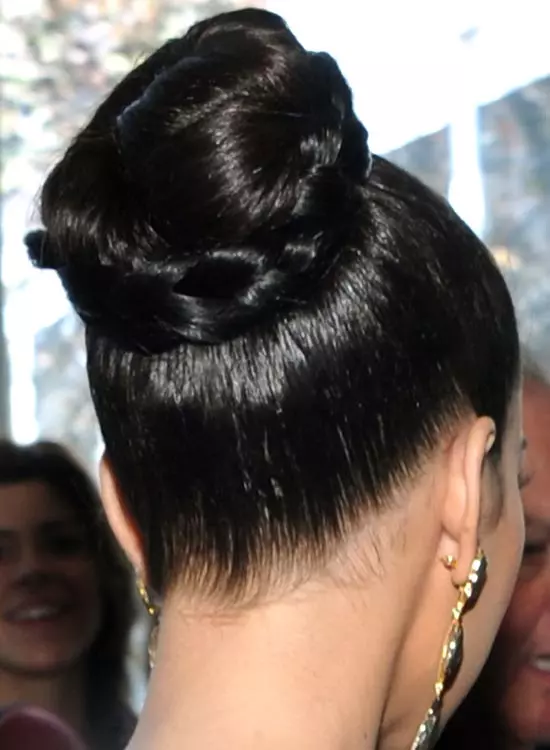 The list of hairstyles on the red carpet remains incomplete without mentioning the bread. This super-soft, super tall and super bright bun with an orderly braided wrap can help you stand out from the crowd in an easy way.
#12. High Twisted Braid Ponytail with Braided Wrap: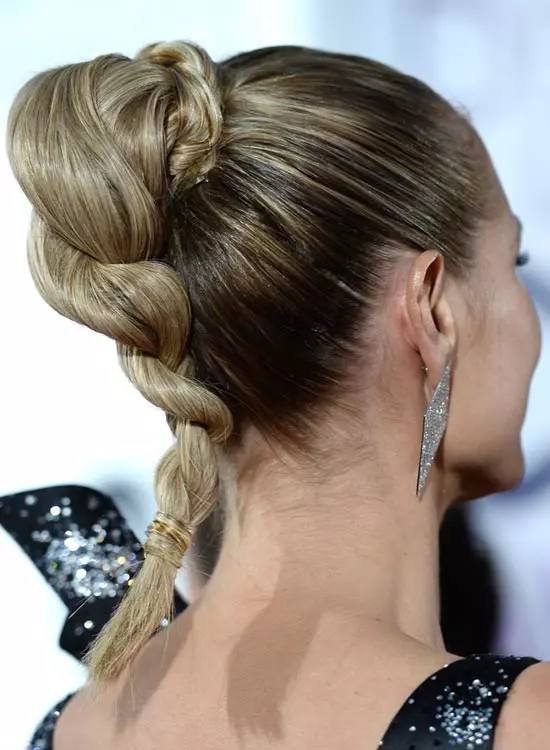 This braided pony is one of the most exclusive red carpet hairstyles that cannot be easily seen. Smooth your hair and make a high ponytail. Now turn it into a thick and slightly braided braid and wrap it with another braided section.
[ Read: 14 Best Foods To Increase Metabolism And Lose Weight Naturally ]
#13. Messy High and Loose Braided Ponytail: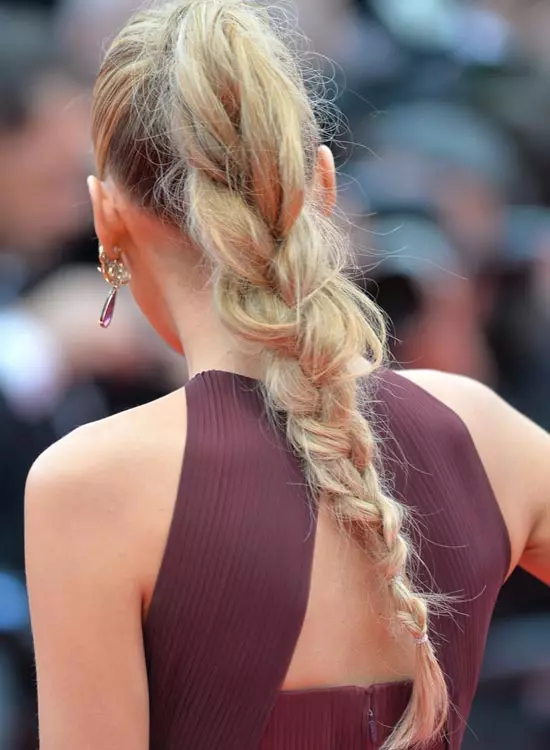 Whether it is fashionable every day or with the style of the red carpet, the appeal of a regular braid is the same everywhere. Make a high ponytail on your crown and make a loose braid. You can give the appearance a special touch by pulling a little more of the braid and keeping it messy.
#14. Double-Braided Low Side Bun with Hair Brooch: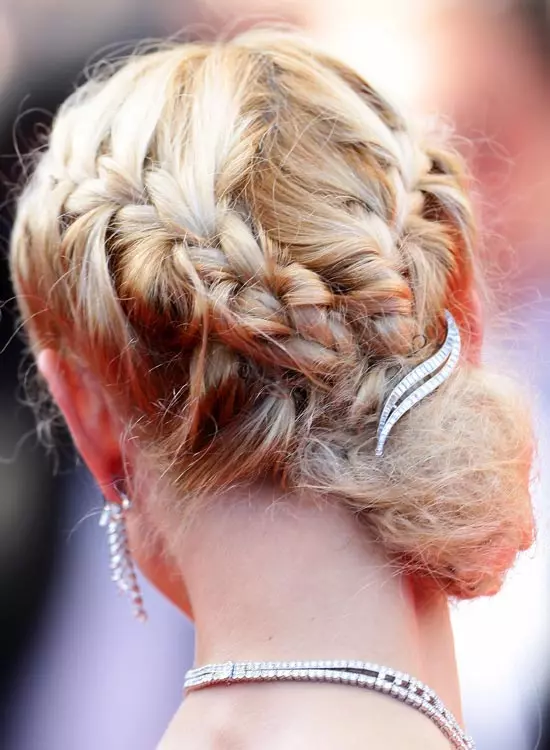 Our celebrities like to use braided breads and so do we. Check out this side bun resting on the back of the neck and how it is animated with two thick braids and a beautiful hairpin. You just can't stop loving.
[ Read: 30-Day Shred Meal Plan – A Complete Diet Guide ]
#15. Wavy Diagonal Bun with Texture and Hair Brooch: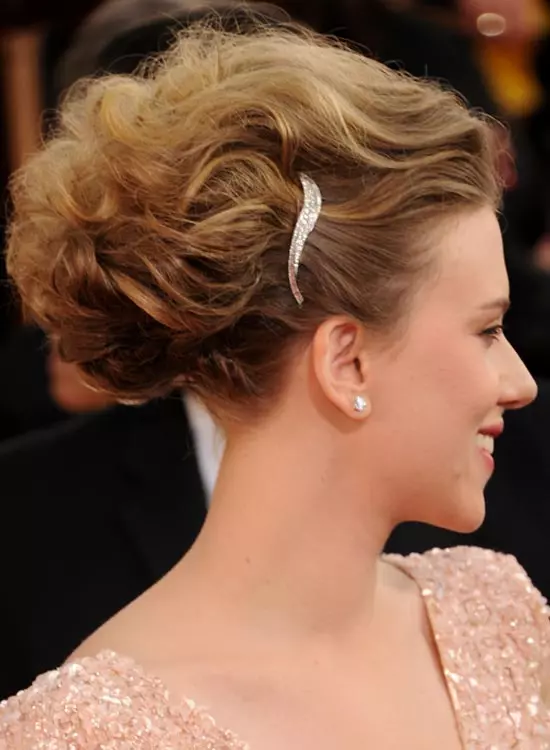 Well, you should seek professional help for Scarlett Johansson to give her this "so beautiful" look. It can take a long time to provoke and texture the waves and turn them into such an attractive diagonal bun, but it is worth a try.
#16. Braided Low Side Spiral Bun with Pouf and Messy Finish: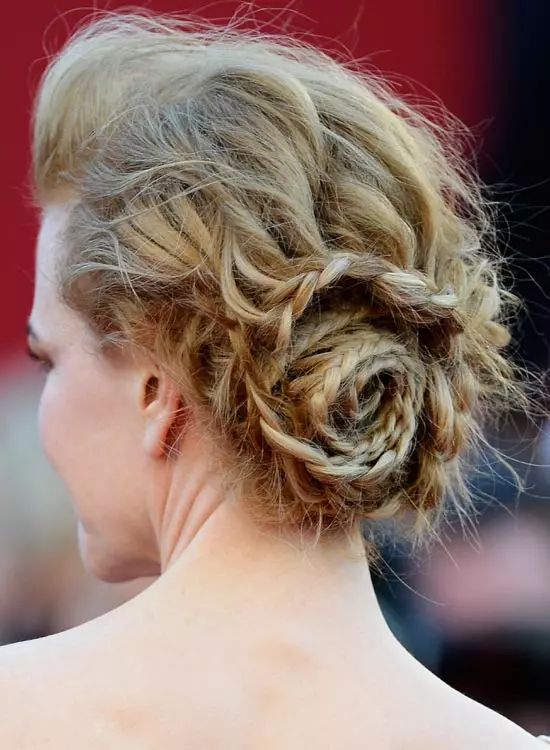 You can create this spiral pink bun by braiding your hair, folding it with touch and holding it in places as you go. A small pouf and a matte finish perfectly complete the look of your red carpet.
[ Read: Believe It Or Not, Poop Tells About Your Health ]
#17. Upside Down French Braid with Puffy Crown and Lose Strands: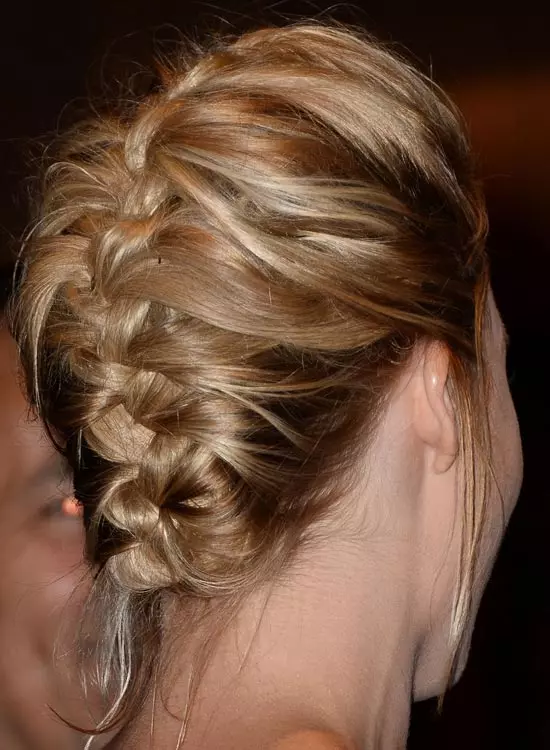 You French braided your hair several times. Now try your luck with this inverted version of the wonderful hairstyle. A voluminous blouse and some loose strands that swing your face carelessly will further illuminate your appearance.
#18. Rolled Back Bob with Braided Sides: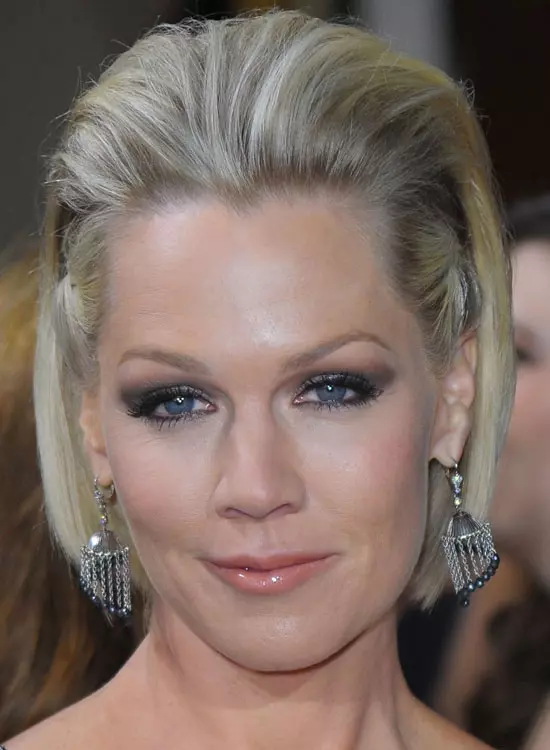 Add volume to your top and roll gently. The bottom of your hair should remain straight but blunt. Now braid both sides and secure them to the back. You are ready to show off your elegant celebrity hairstyle.
[ Read: How To Make Homemade Olive Oil Body Wash ]
#19. Messy Loose Side Ponytail with Wavy Side Bang: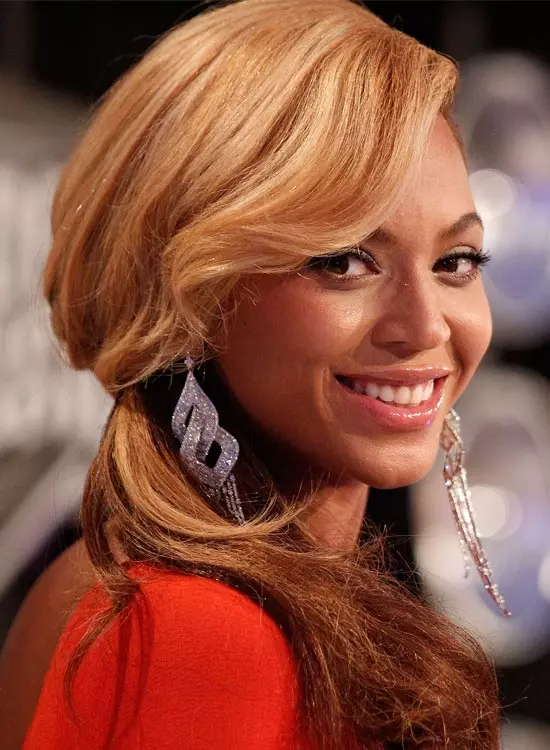 Here is another ponytail hairstyle for you, straight from the red carpet. Add texture to your long layered hair, turn it into a low side ponytail, keeping the base loose enough and shake the thick side bangs to swing over your eyes.
#20. Gorgeous Side Curls with Dramatic Side sweep: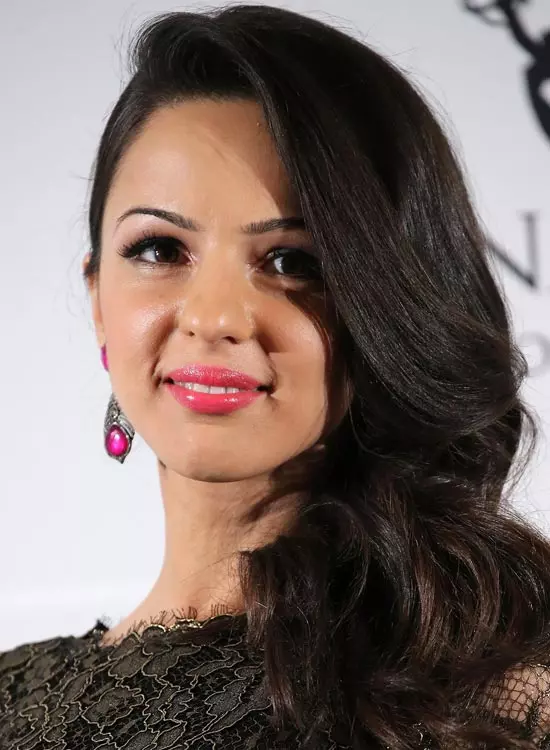 Deep side, medium length wavy hair with random curls at the ends and a dramatic long side sweep, what more do you need for a wonderful ultra-feminine look? However, apply a good serum if you want brighter locks.