We would like to share some simple and very effective mask recipes and remedies that your hair will definitely like. The main thing is that you can prepare these treatments in less than a few minutes, and they will not cause any problems in your wallet.
Apply the mask, fill the tub, light candles, and relax after a long day at work. You deserve that!
How To Get Healthy And Shiny Hair
6. Avocado Mask To Nourish Your Hair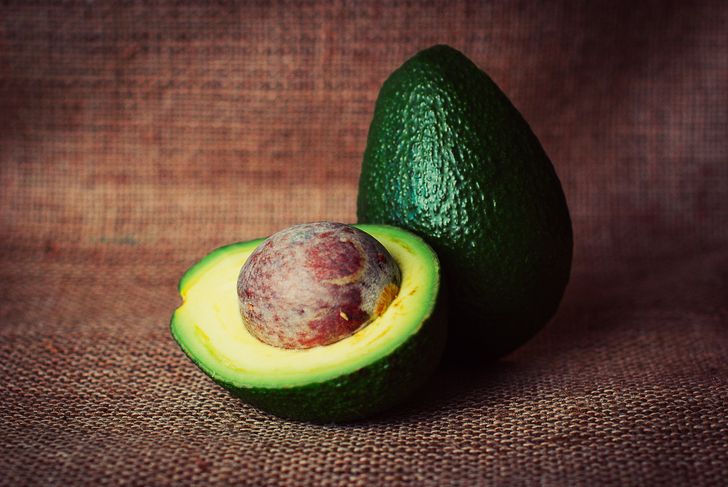 This exotic fruit is not just an appetizer for Mexican dishes! It also has a positive effect on a hair mask. You will need the following ingredients:
1 ripe avocado
1 teaspoon of olive oil
1 teaspoon of honey
1 egg
Combine all the ingredients until the mixture is smooth. Apply the mask evenly on the hair, from the roots to the ends. Wait about 20 minutes for the mask to be absorbed. Wash it away with warm water.
5. Aloe Vera Mask To Make Your Hair Smooth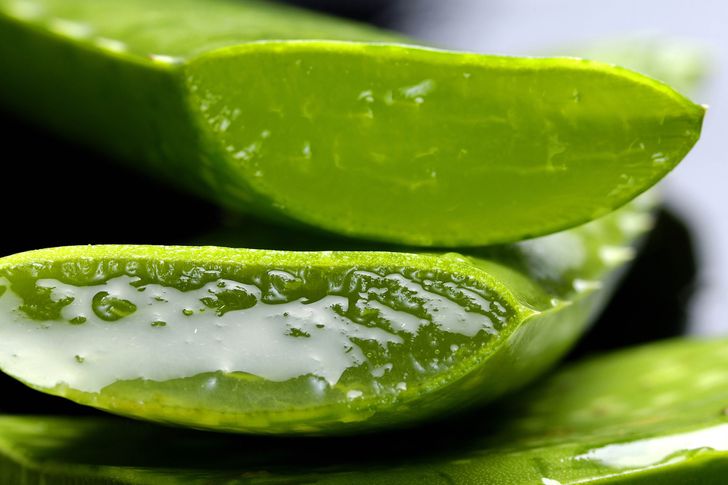 Aloe vera is known as a good treatment for the therapy and prevention of various diseases. However, this plant can also shine and stimulate hair growth. You will need the following ingredients:
1 aloe vera leaf
1 teaspoon of almond oil
Cut the aloe vera leaf in half and chop. Mix with almond oil, apply the mixture on the hair, and wear a polyethylene cap. Wait about 20 minutes and then wash off the mask with warm water.
4. Banana Hair Mask To Get Rid Of Dandruff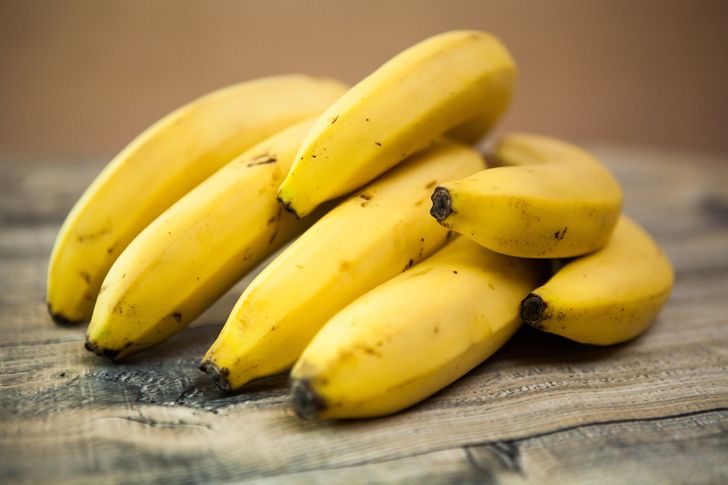 Bananas are one of the most nutritious fruits and can help you get rid of dandruff. You will need the following ingredients:
1 large fresh banana
1 teaspoon of honey
Mix the ingredients until you get the consistency of mashed potatoes. Apply the mask on the hair. Continue for about 20 minutes until the mask is absorbed. Then wash the mask away with warm water.
3. Aspirin Mask To Make The Hair Strong And Shiny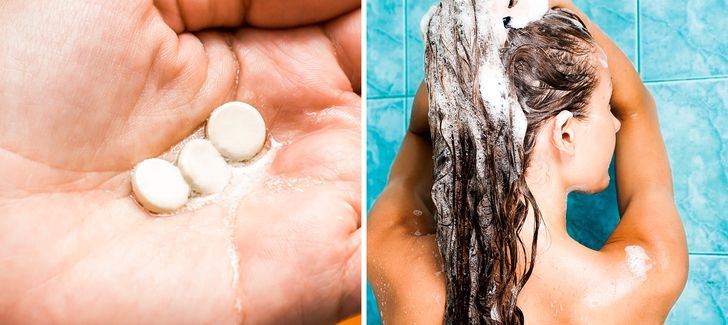 It may seem strange, but aspirin has many uses except the most obvious. And among them is its incredible effect on the hair thanks to its salicylic acid content.
However, be careful with this method, as aspirin is still a drug and can cause harm if used without caution. You will need:
3-4 small aspirin tablets
shampoo
Everything is very simple: crush 2 tablets and mix them with your shampoo. Then rub the mixture on your scalp and let it rest for a few minutes.
Rinse the mix with warm water. Then rub the rest of the aspirin with just the warm water on your scalp again and let it rest for another 10 minutes, after which rinse thoroughly again.
2. Baking Soda Shampoo For Hair Regeneration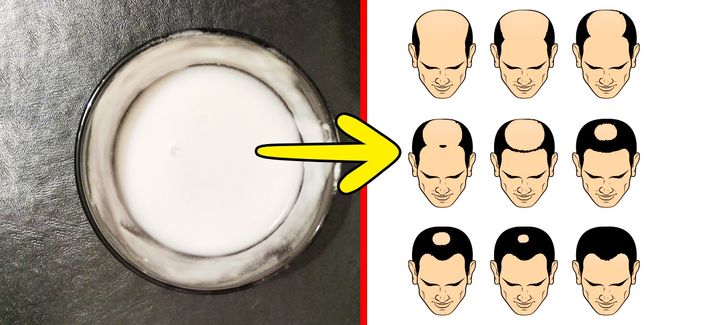 Perhaps the easiest, but super effective way to revitalize your hair and make it grow like never before is to make a shampoo with baking soda. You will need:
3 tablespoons of baking soda
9 tablespoons of water
Apply the shampoo to the hair and work from the roots to the ends. Leave on for 1 to 3 minutes and wash well. Is that! You will see the first results in a week and the best effect is achieved after a month of regular use.
1. Onion Remedy
A natural remedy proved by many.
1 kg of honey
3 garlic cloves
3 onions
4 lemons
200 g of linseed oil
Peel the garlic cloves and mix in a blender with the lemons and onions. Then add the flaxseed and honey and mix until smooth.
Pour the mixture into a jar, close it, and store it in the refrigerator. Consume a tablespoon 30 minutes before meals, 3 times a day.
The mixture works like a charm and will make your hair grow like crazy, while also helping you to see better.
Try it for yourself and you will be amazed at the results!