It's not always easy to sit down and say what's upsetting you. You may not even have time for it, or you just think that everything is perfect in your life. However, your body never lies, and when you stop listening to it, you receive "messages."
They tend to be unpleasant, but your body uses them as a last resort for help. We are deciphering the stress signals your body is desperately sending you.
You Grind Your Teeth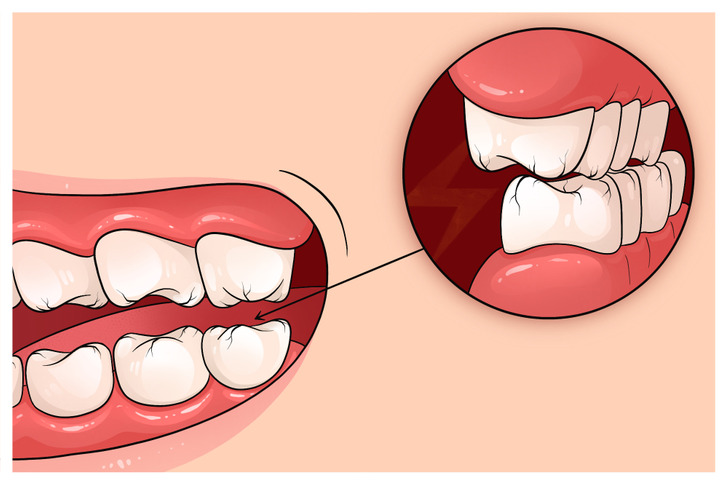 The biggest cause of teeth grinding is stress. You may find yourself unconsciously biting or clenching your teeth during the day or while you sleep.
One of the tell-tale signs that you've picked up this habit is a sore jaw the next morning. You may also notice that your teeth appear shorter than normal. It is a good idea to wear a mouth guard to protect your teeth or to receive therapy.
You Always Sweat Too Much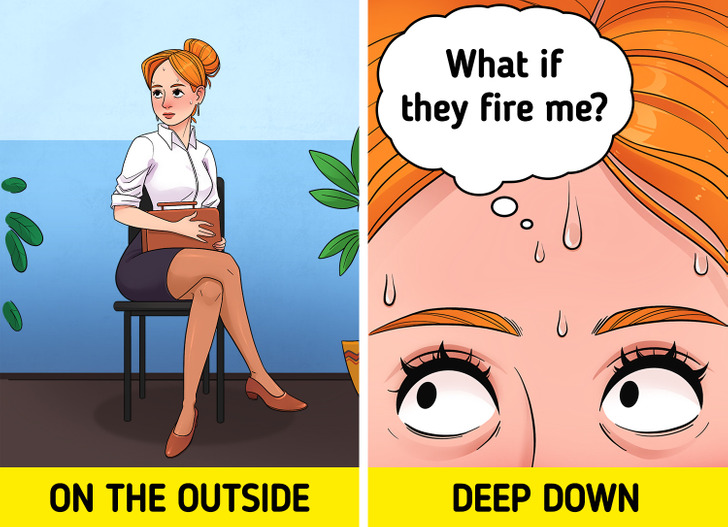 Sweating occurs for a variety of reasons: exercise, high temperatures, or when your brain senses a threat. However, if you persistently sweat, it could be a sign that you are overly anxious.
Our body needs to draw all the water through the skin, then through the kidneys, so we don't use the bathroom right in the middle of our defense. As a result, the fight-or-flight response kicks in, causing you to sweat excessively.
You Lose More Hair Than Usual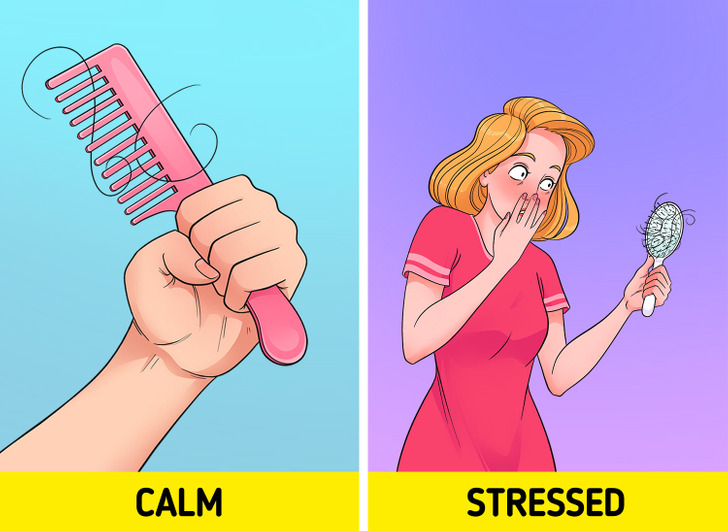 Finding more hair in the bath or on the comb can be a sign of hidden stress. You can even unconsciously crumble or tear it. Emotional turmoil can disrupt the growth phase of the hair cycle.
Even if nothing terrible has happened recently, remember that hair loss is often delayed. Therefore, you may experience hair loss 6 to 12 weeks after a stressful event.
You Have Red Spots Or Patches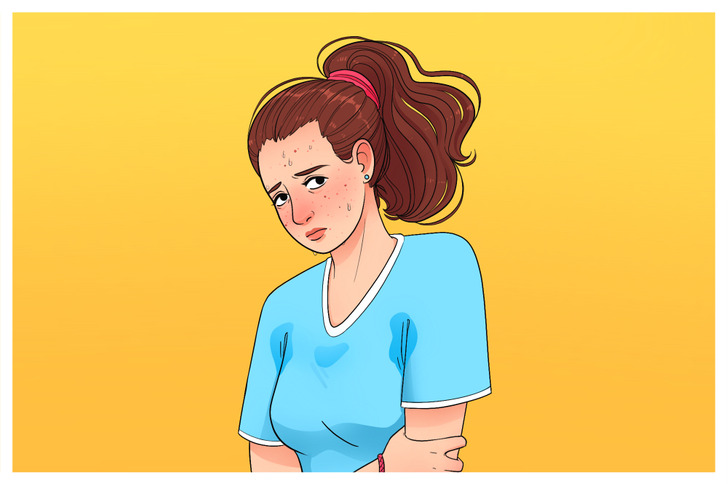 If you don't suffer from allergies, still, you may have been on an emotional rollercoaster. Also, you may even have red spots in your mouth due to stress.
You may have been so emotionally influenced that your body released some chemicals that changed your body's response to its other functions.
Your Eye Twitches All The Time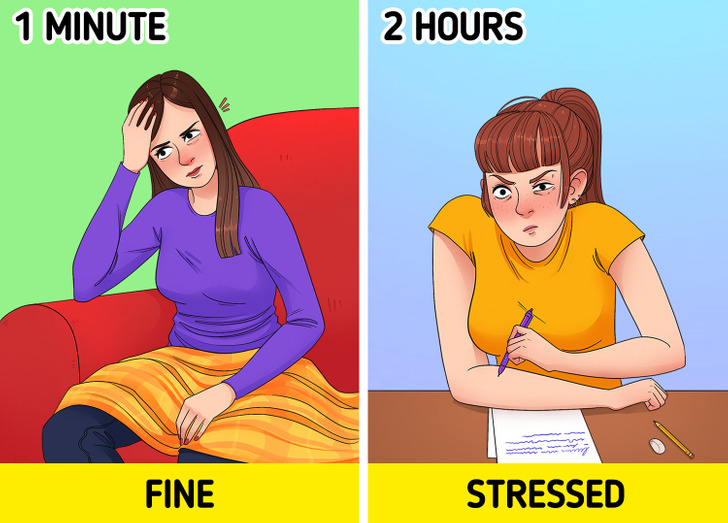 Stress can give unusual signals to the brain and facial muscles. As a result, your eye shakes uncontrollably. You may notice an involuntary movement of the lower eyelid or, in rare cases, the upper eyelid. In some cases, the spasms last for weeks or even months.
How do you know that you are under stress? What helps you fight it?