Even if you don't want to admit it, we still know it happens: Your body is undergoing serious changes and it is not working as it did 10 years ago. You can certainly feel the change. And while it may be difficult to accept, we don't want you to feel bad about these natural changes.
We hope that even after telling you how your metabolism works at a certain age, you'll be able to keep enjoying every stage of your life.
Metabolism At Age 20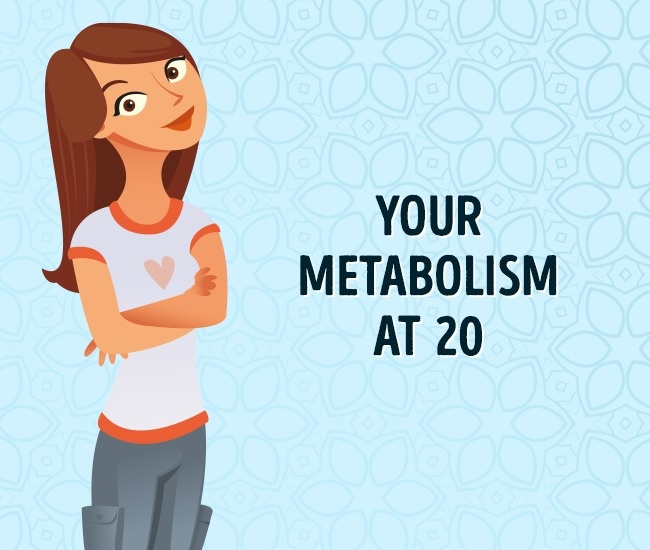 It's truly one of the best periods of life for your body. Although it depends on your genes, metabolism is generally very fast at 20. You can eat a lot, and your body doesn't even notice it.
You have enough muscle mass for your body's energy demand. You just never get tired. As you get closer to 30, your metabolic rate decreases slowly but steadily.
Metabolism At Age 30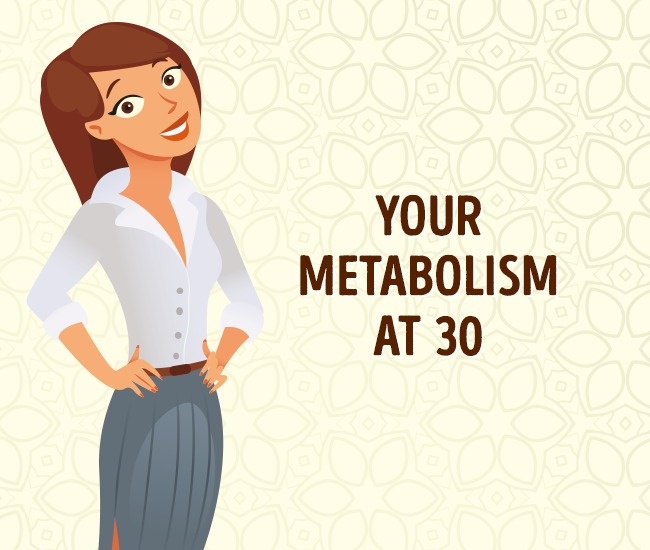 Body systems and their processes begin to work much slower: digestion, the urge to go to the bathroom, and weight loss.
It's proven that your body stops growing. You start losing more muscle mass, therefore, you have to work harder in the gym.
Metabolism At Age 40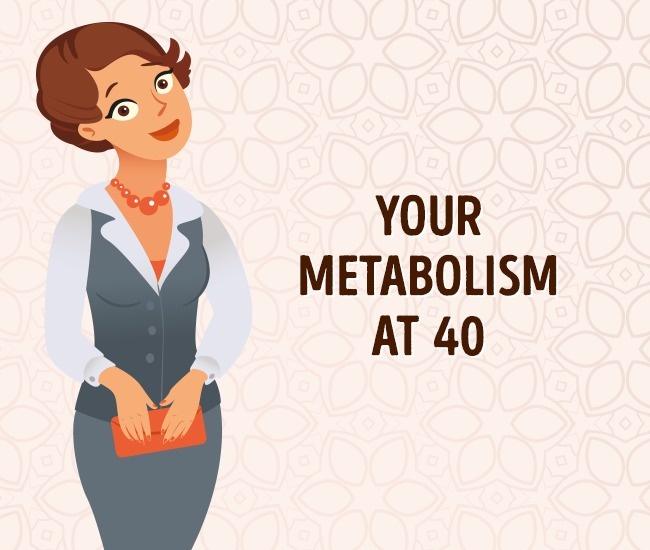 When you hit 40, you'll notice how the speed of your metabolism decreases remarkably.
The decline of estrogen and progesterone levels will directly affect your reproductive system and menstrual cycle.
You lose a great amount of muscle mass, especially around 45.
Metabolism At Age 50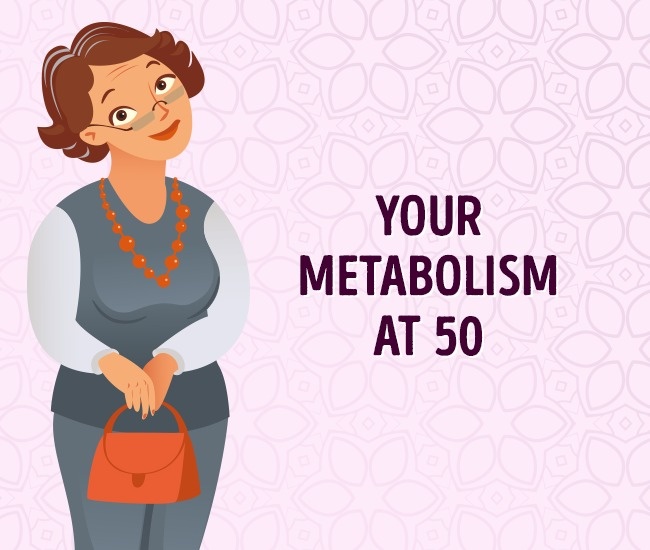 Usually, by this time, a woman's menstrual periods stop, which can trigger a noticeable weight gain.
Muscle mass is gradually replaced with fat. Your body will require considerably fewer calories than it used to.
This does not mean that your metabolism is lazy. Here are some other factors that affect your metabolic rate:
Rhythm and Quality of Life
As you get older, you must start working on your body. A sedentary lifestyle and a bad diet are your worst enemies. Try replacing your favorite junk food with healthier options.
Never skip breakfast as it provides more energy than you think. And remember: it is better to eat often but in small portions.
Free Time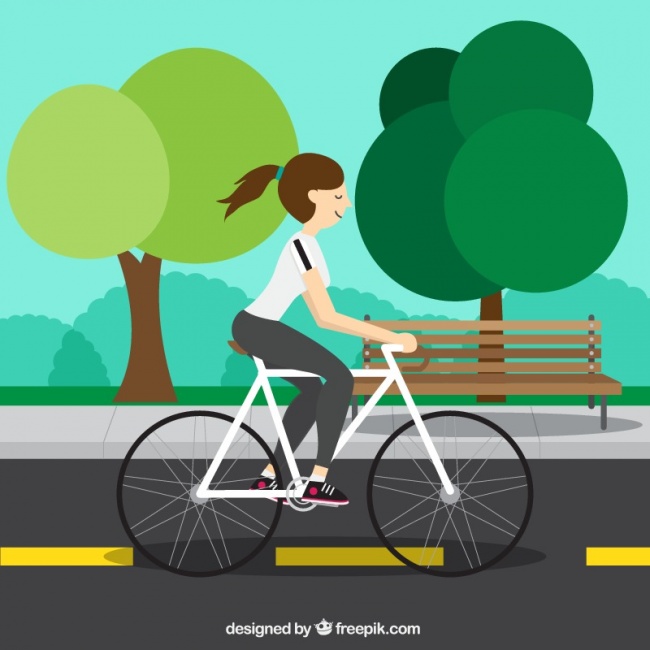 Take your time, relax and enjoy the little things. Learn to eat more slowly because eating in a hurry is not healthy: Your brain cannot process satiety signals, and as a result, you eat much more than you need to feel satisfied. Eating too fast increases blood sugar, causing a dramatic decrease in your metabolic rate.
Sleep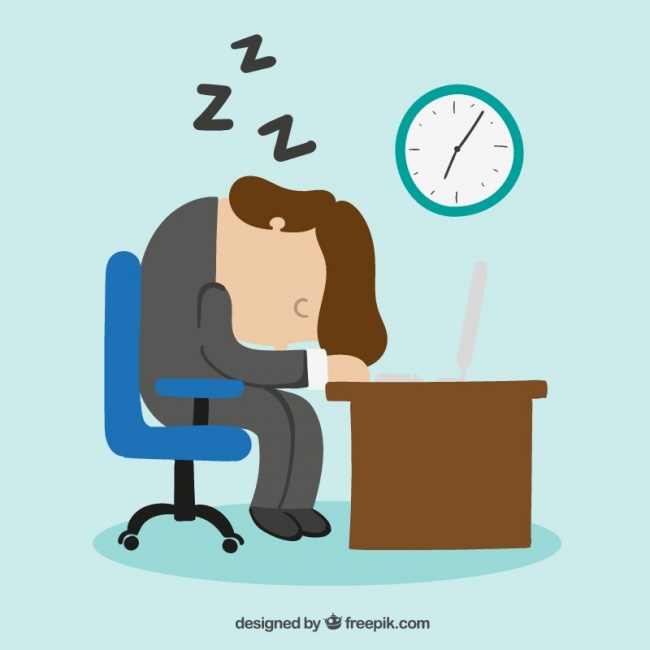 At 30, some people experience occasional sleep problems. If you have already used sleeping pills, try quitting them as soon as possible as they are generally addictive. It is better to look for natural alternatives.
Getting a good night's sleep is very important to your health. Try the following: exercise at night, don't eat heavy food, take a hot shower, and read something before bed.
Climate
A warm climate slows down your metabolism; Cold temperatures, on the contrary, stimulate it. This does not mean that you should migrate every 6 months, but rather pay more attention to temperatures during different seasons.
Here are Some tips to increase your metabolism:
Exercise every day, especially in the morning. You will feel full of energy all day.
Try to increase the amount of protein in your diet.
Drinking water. It is probably the best drink to speed up metabolism.
Eat slowly, but don't skip meals.
Sleep enough.
Don't forget about regular health checks.
Preview photo credit depositphotos
Based on materials from aperderpeso.com, habitolicious.com