There are about 29 muscles in the human foot. And after a hard day at work or long periods of standing, it can seem like each and every one of them is screaming.
We understand this feeling very well and can help you deal with it. With the following tips, you can pamper yourself and relax, and your feet will thank you later.
Try A Sensory Walk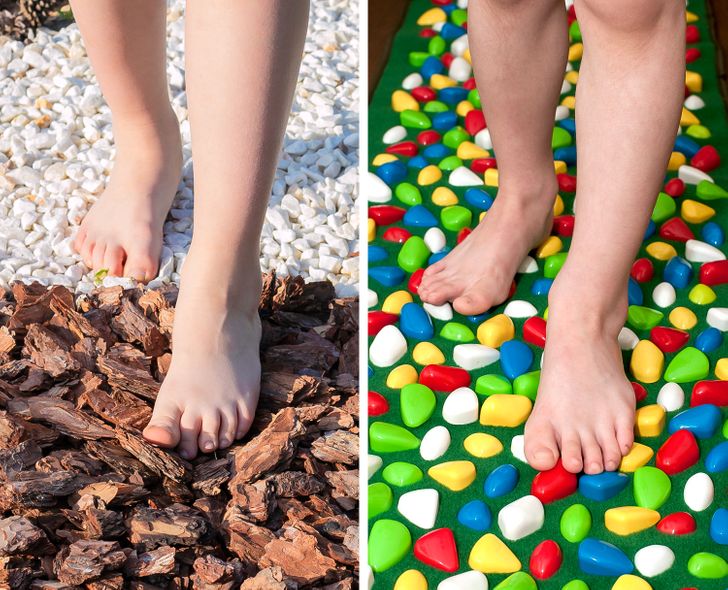 A sensory walk is an activity in which you walk barefoot on various textures. There are parks where round stones, bark, leaves and grass are combined, providing a feeling of relaxation when stepping on different materials.
You can also try doing this blindfolded, walking on the grass or on a soft carpet, to give you and your feet a relaxing and comfortable experience.
Exfoliate Your Feet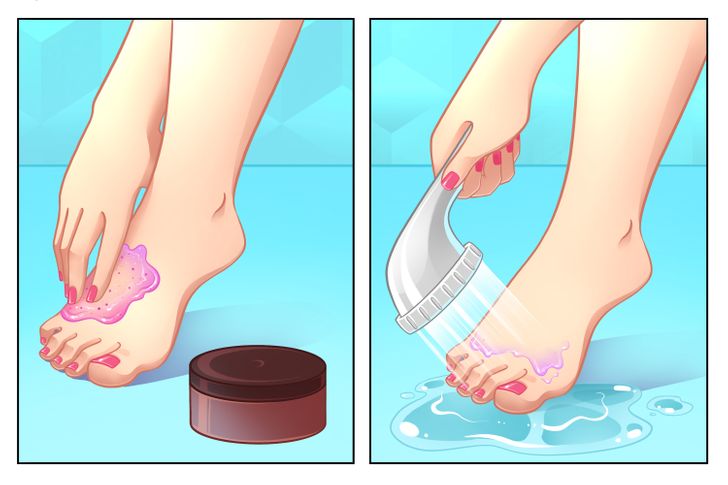 For smooth, tired feet, try combining a good foot massage with a little exfoliation. During the bath, use an exfoliating, such as a scrub or pumice stone, and gently massage your feet.
This is great for those of us who are trying to avoid calluses and cracked heels. After that, rinse them off with lukewarm water and hydrate your newly soft feet.
Massage Them With A Tennis Ball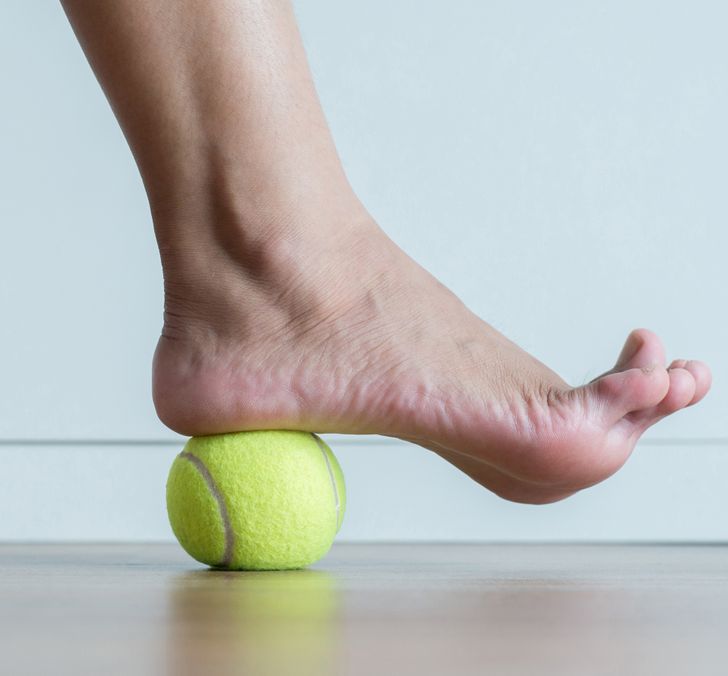 If you need a relaxing massage, but want instant relief after a long day at work, here is your solution. What you need is a roller or a tennis ball.
Using the sole of your foot, gently slide it back and forth against the ball for a pleasant massage that can loosen your hamstrings.
This will help prevent cramps, relieve tension, and provide a lot of relaxation!
Exercise Your Feet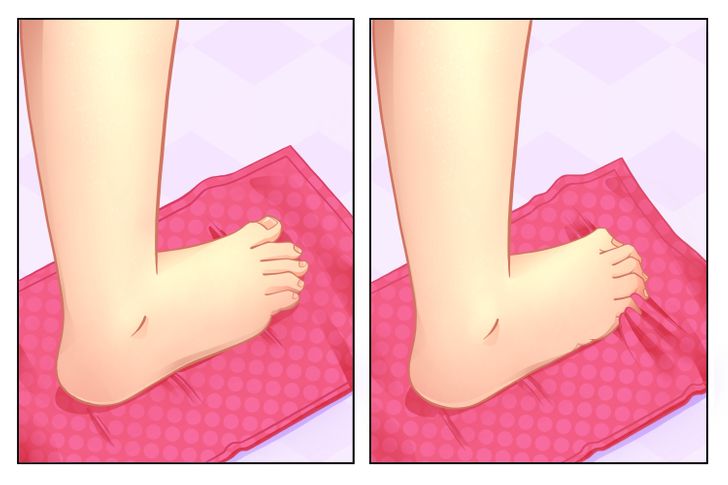 To strengthen your feet, try stretching and exercising them. There is a very simple exercise that you can try.
Place a small towel on the floor; a smooth surface is best.
Place your foot on the end of the towel, leaving the soles on the towel cloth.
Press your heel onto the towel and bend your toes, pinching the fabric.
Apply Ice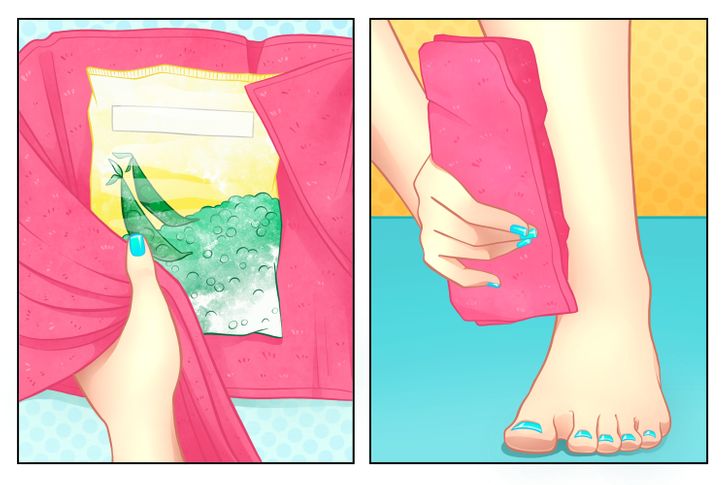 If your heels hurt or look swollen, you are probably experiencing some form of inflammation. If this happens, try wrapping ice or a package of frozen vegetables in a towel and applying it to your feet for 15 minutes.
If pain persists, see a doctor to explore other ways to treat your feet and your health.
Try A Banana Paste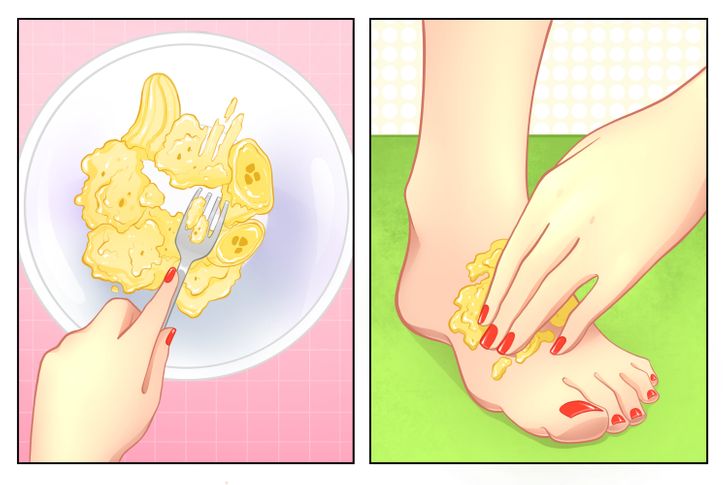 If you feel like your feet are tired and you need a pedicure, the medicine may be in your kitchen. For a banana paste, the recipe is quite simple.
In a bowl or plate, mash a banana to make it into a paste.
Soak your feet in lukewarm water.
Take one foot out of the water and massage it with the paste, covering it up to the calf. Do this in a circular motion for 4 minutes.
Rinse and repeat the same with the other foot.
Which of these tips did you like the most? What is your typical nighttime foot care routine?