If you've ever felt a burning sensation after a meal, you may be one of the millions who suffer from heartburn or acid reflux. This very common condition can be caused by many of the seemingly innocent actions we take on a daily basis, and changing some of your habits might be just what you need to alleviate this problem.
We also experience heartburn sometimes after a large meal, and we decided to find out which habits could make it worse.
You're Wearing Tight Clothes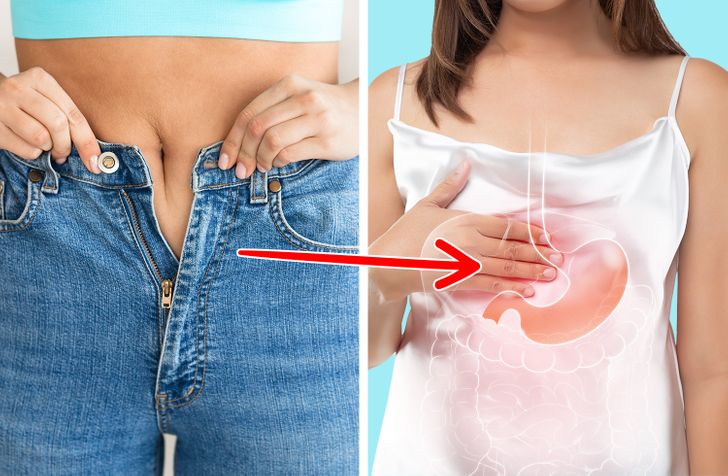 Although tight clothing can make you look very attractive, wearing it too often is not the best option for your health. In addition to causing blood circulation problems, ill-fitting clothing can aggravate acid reflux.
As tight jeans and belts put pressure on your stomach, they can make your unpleasant heartburn symptoms worse.
You're Sleeping Flat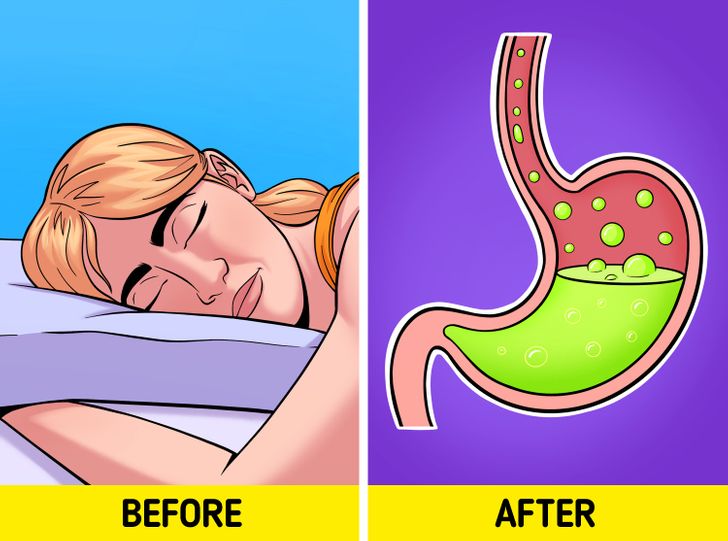 While sleeping without a pillow can be good for your neck and spine, it certainly won't help if you suffer from acid reflux. Medical experts recommend raising the head of the bed up to eight inches, which can stimulate the healthy flow of stomach acid downward while you sleep.
You can use extra pillows or just place blocks under the bed frame to make sure your head is upright.
You're Lying Down After Meals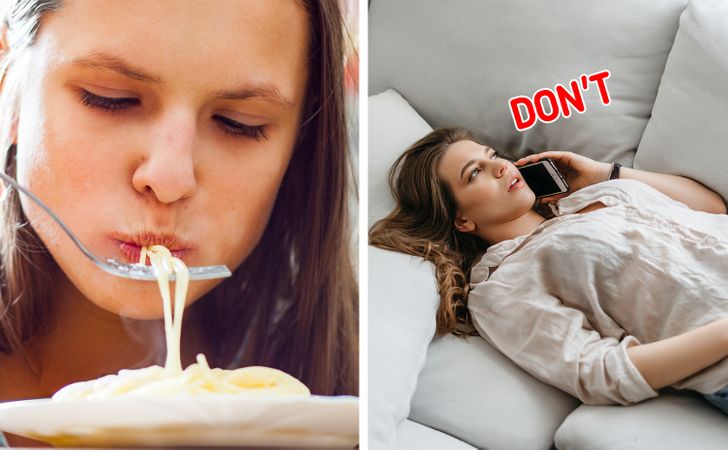 If you want to go to bed after a good meal, we understand perfectly. But if you suffer from heartburn, it might be worth breaking that habit.
When you are lying down, all the food you have just eaten presses on the valve between the esophagus and the stomach. It is better to sit up straight after meals and wait at least 2-3 hours before going to bed.
You're Drinking Water During A Meal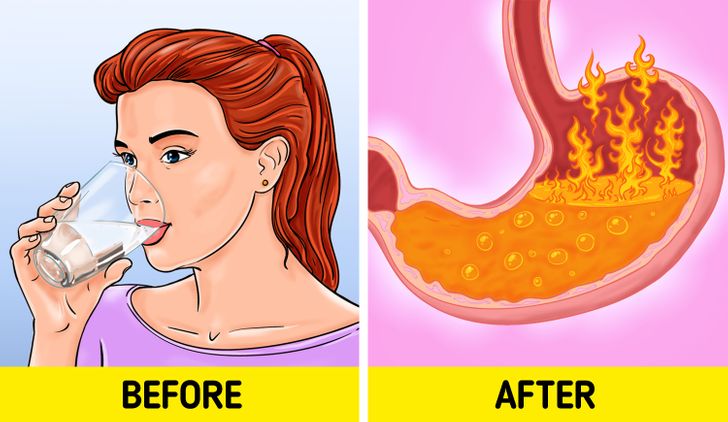 While staying hydrated is absolutely crucial to your health, the timing of your drinking is important too. You may feel the need to drink a glass of water for a large meal, but this can lead to heartburn.
Drinking plenty of fluids during a meal dilutes the stomach acids necessary for proper digestion. And if you like to drink ice water, the cold drink will cause your blood vessels to constrict and solidify fats, making food even more difficult to digest.
You're Drinking Coffee A Lot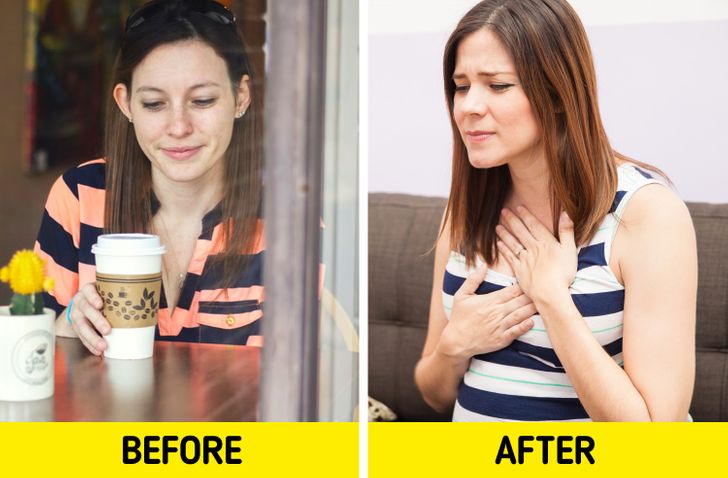 Although coffee has a number of health benefits and many people cannot imagine a day without a hot cup of coffee, you can limit your caffeine intake if you suffer from acid reflux. Coffee can make heartburn symptoms worse, and if you feel bad after drinking it, cutting back may be the right choice.
You're Working Out Too Hard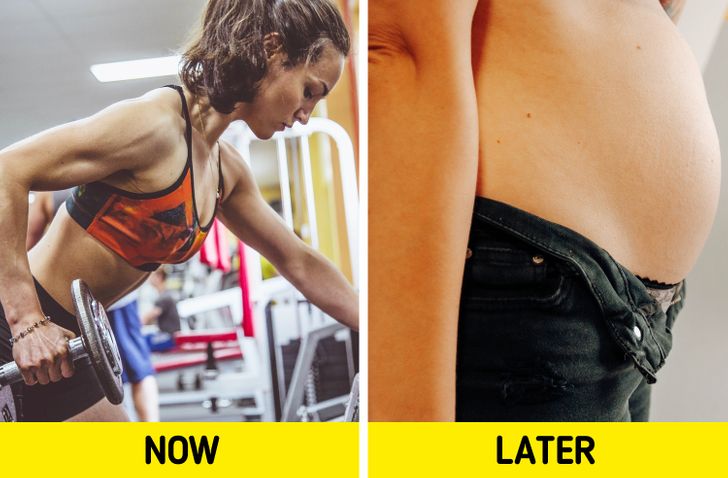 There is no question that being active is one of the best things you can do to stay healthy. But the type of physical activity you choose can make you feel better or worse.
If you suffer from acid reflux, high-impact exercise like cycling, gymnastics, or weight lifting can make unpleasant symptoms of heartburn and bloat worse.
But that doesn't mean you should cancel your gym membership, just opt ​​for moderate, low-impact exercises like yoga or riding a stationary bike.
Have you ever suffered from heartburn? Do you have any of the habits mentioned in this article?