When it comes to exercise, it would probably be fair to say that many of us are guilty of focusing primarily on the front of the body, as this is what we see in the mirror.
But back exercises are just as important as any other, and in this article, you will discover how to stay strong and toned.
We prepared these exercises to help you lose back fat. Don't skip the bonus that reveals why back exercises are so important.
The Best Exercise For Back Fat
8. Arm Circles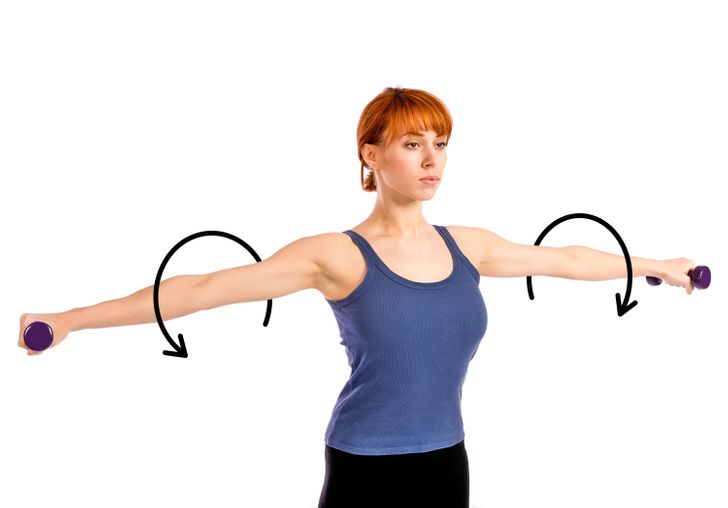 Keep your arms parallel to the ground and begin to rotate, squeezing your shoulder blades. Circle forward for 45 seconds, rest for 15 seconds and then twist backward for another 45 seconds.
7. Bent Over Row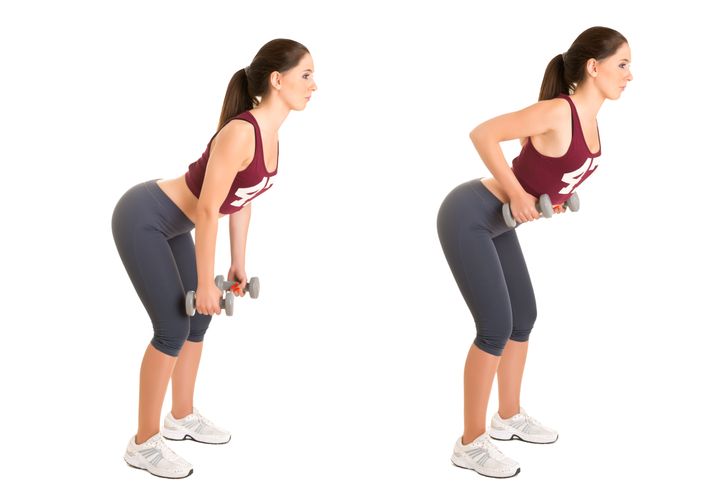 Bend over, roll your shoulders back, and lift your arms while squeezing the shoulder blades. You can use dumbbells or do it without any weight. Keep your back straight, as it is very important not to round your back.
Repeat for 45 seconds. Then rest for 15 seconds.
6. Bent Over Pulses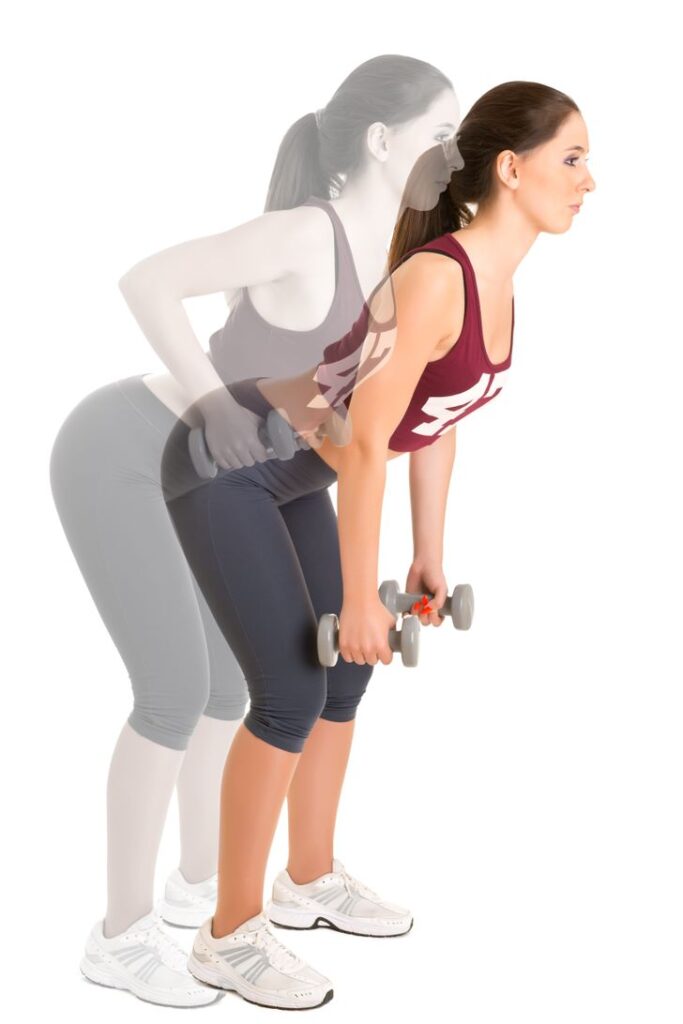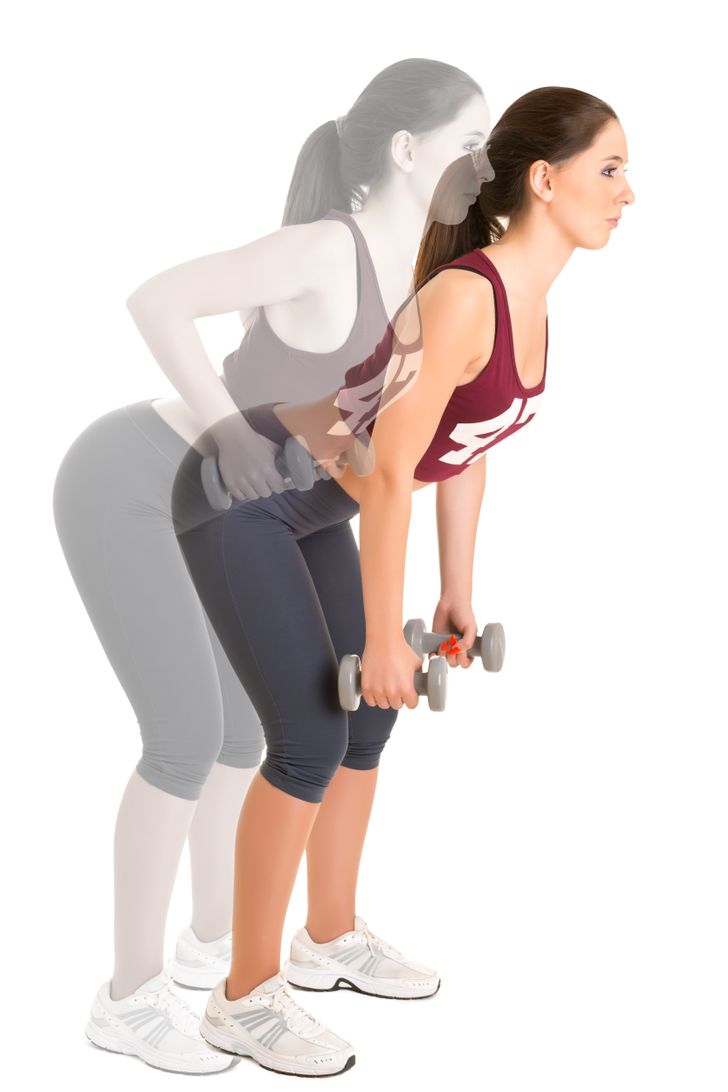 This exercise is very similar to the curved stroke, but this time, you need to press down on your arms 5 times before releasing them.
Repeat for 45 seconds. Then rest for 15 seconds.
5. Wind Fly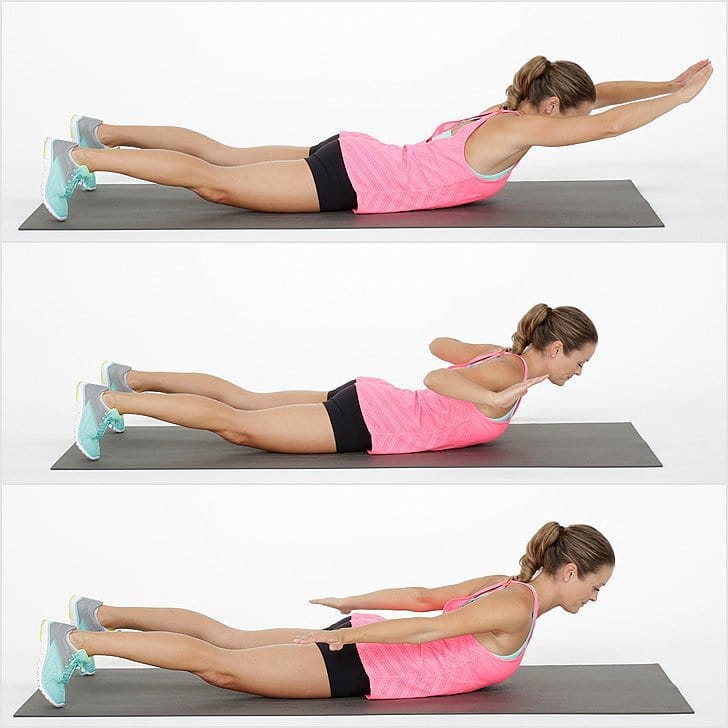 Lie on your stomach and keep your hands next to your body, close to your thighs. Raise your chest and shoulders slightly off the ground.
Contract your shoulder blades and upper back muscles. Complementing the superman fly, this exercise is great not only for the lower back muscles but also for the oblique muscles.
Repeat for 45 seconds. Then rest for 15 seconds.
4. Superman Hold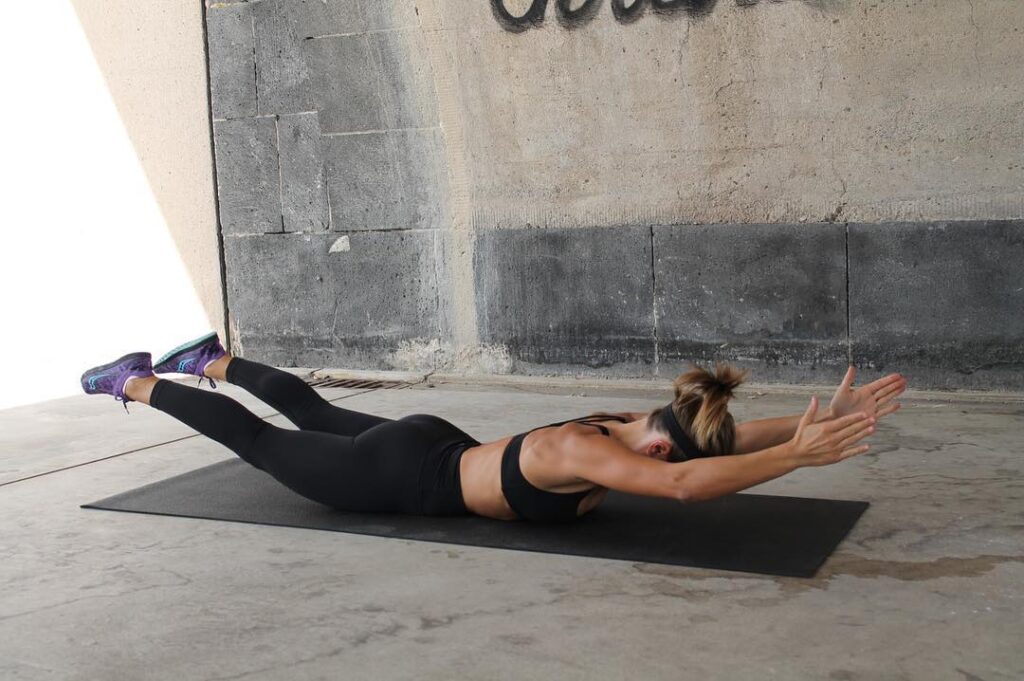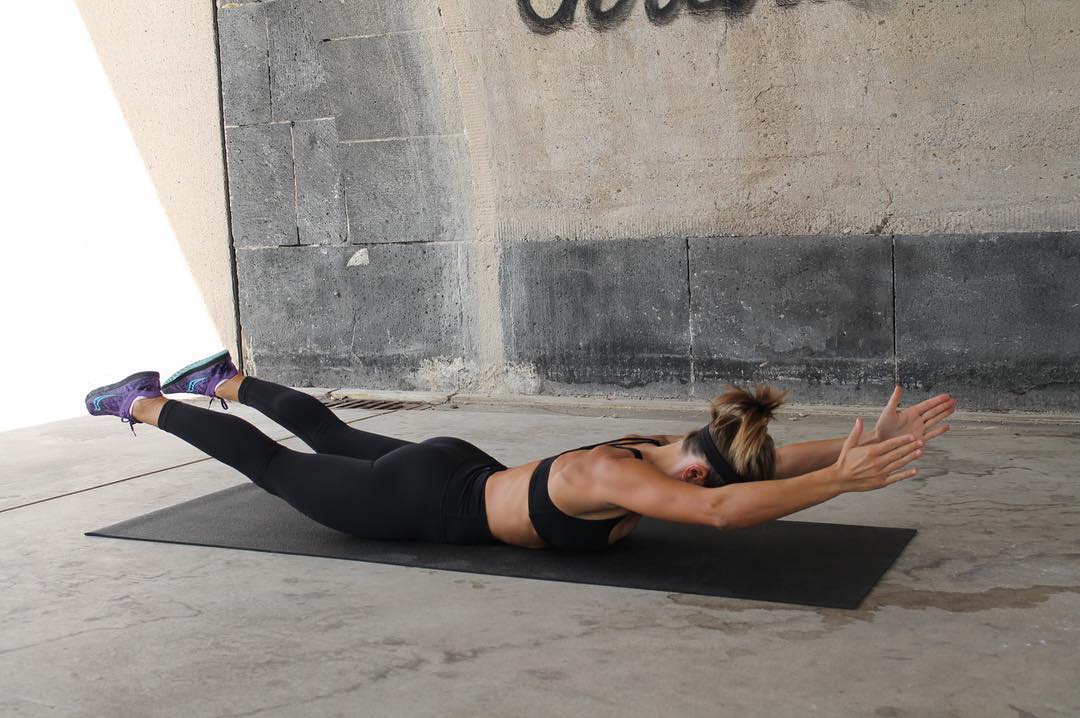 Start out exactly as you would the superman fly, but once you have your arms and legs in the lifted position, hold on for 45 seconds or more.
Do not forget to breathe. Challenge yourself and try to hold out as long as you can. This is a very effective exercise for the back, abdomen, and glutes.
Rest 15 seconds.
3. Windmill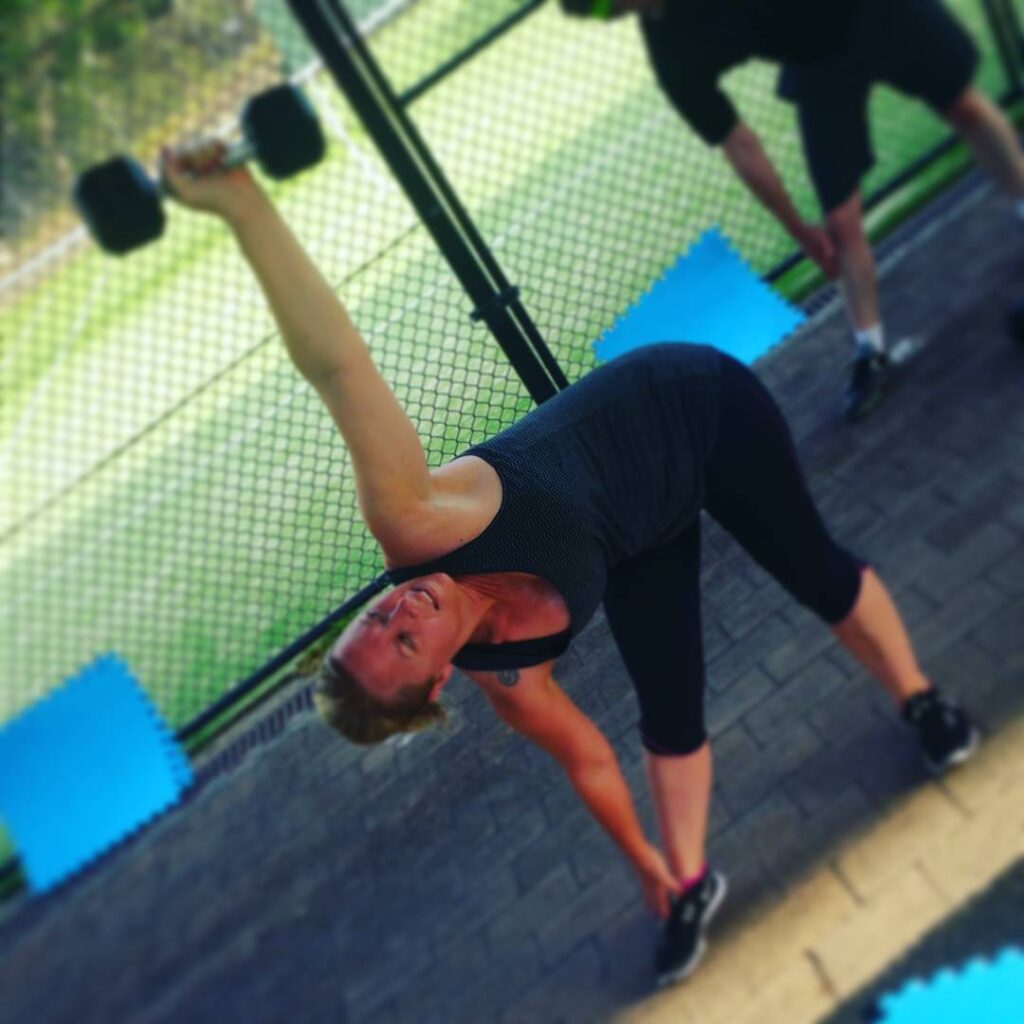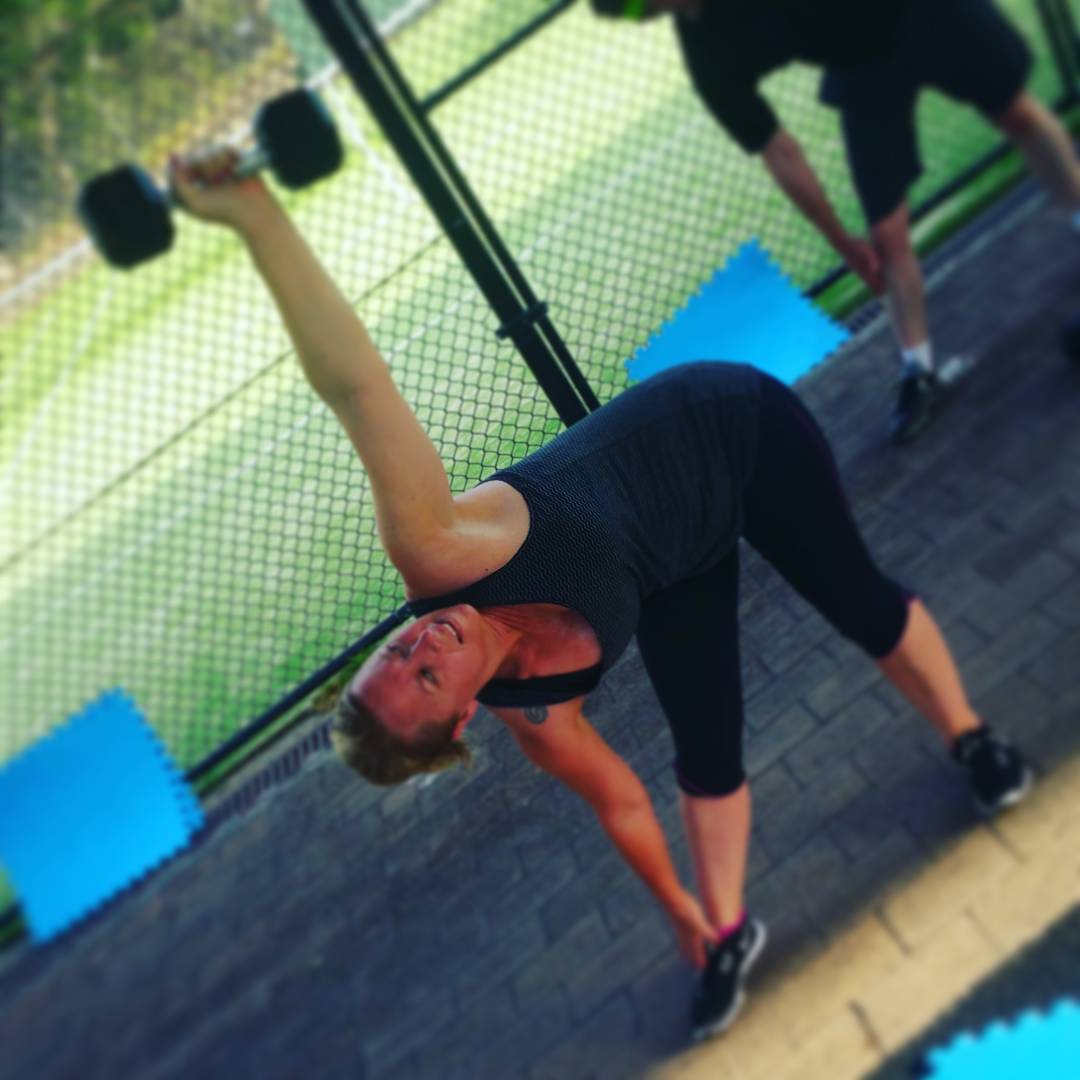 Stand with your feet slightly wider than shoulder-width apart and keep your legs straight.
Rotate your torso from side to side, reaching for the opposite foot; the opposite arm should point toward the ceiling.
Aim for as much rotation as you can. Make sure to keep your back straight and your abdomen engaged.
Repeat for 45 seconds. Then rest for 15 seconds.
2. Back Lift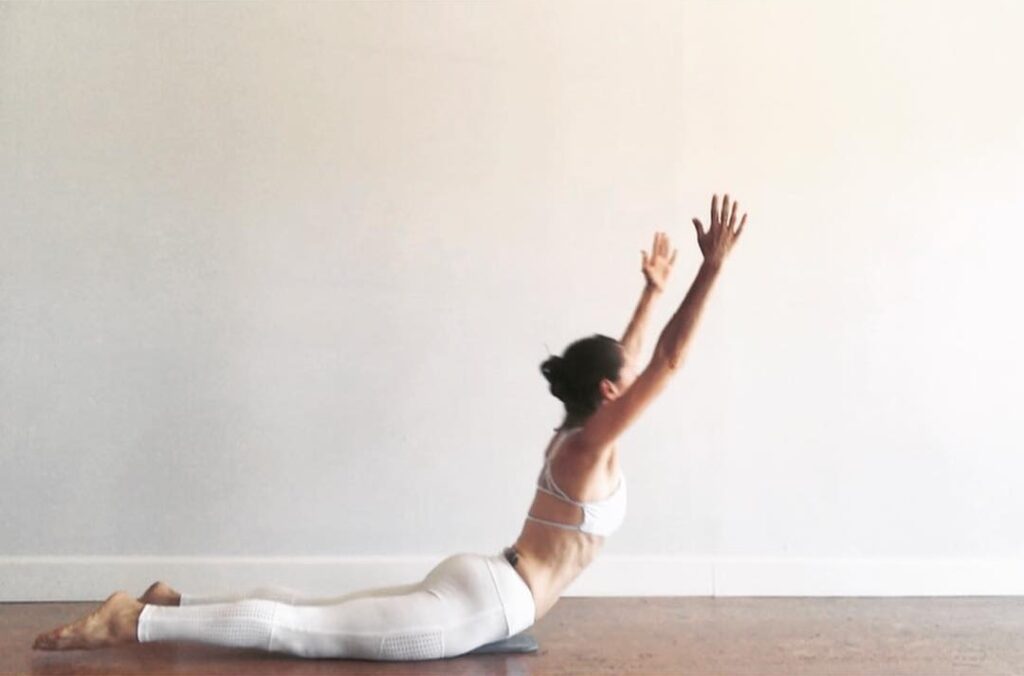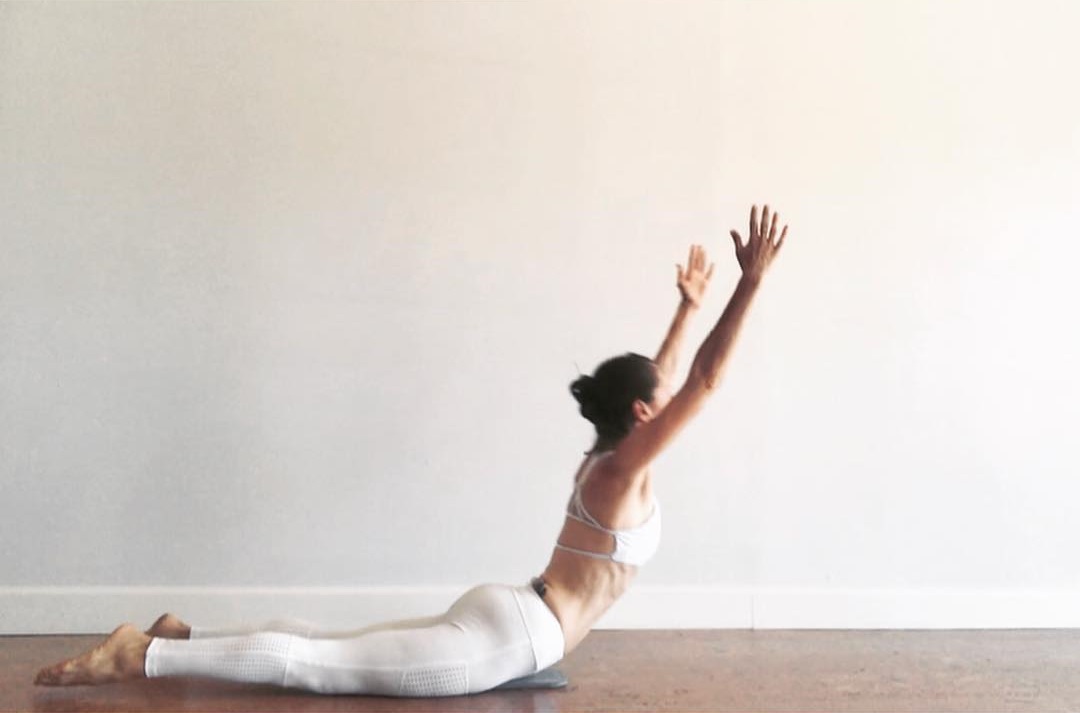 Lie on your stomach and place your fingers behind your ears and elbows on the mat. Squeezing your lower back muscles, lift your upper torso as high as possible, hold it for a few seconds, and then lower it back.
If you feel any pain in your neck, you are not doing it correctly. Make sure to lift your upper torso and not just your head.
Repeat for 45 seconds. Then rest for 15 seconds.
1. Back Squeeze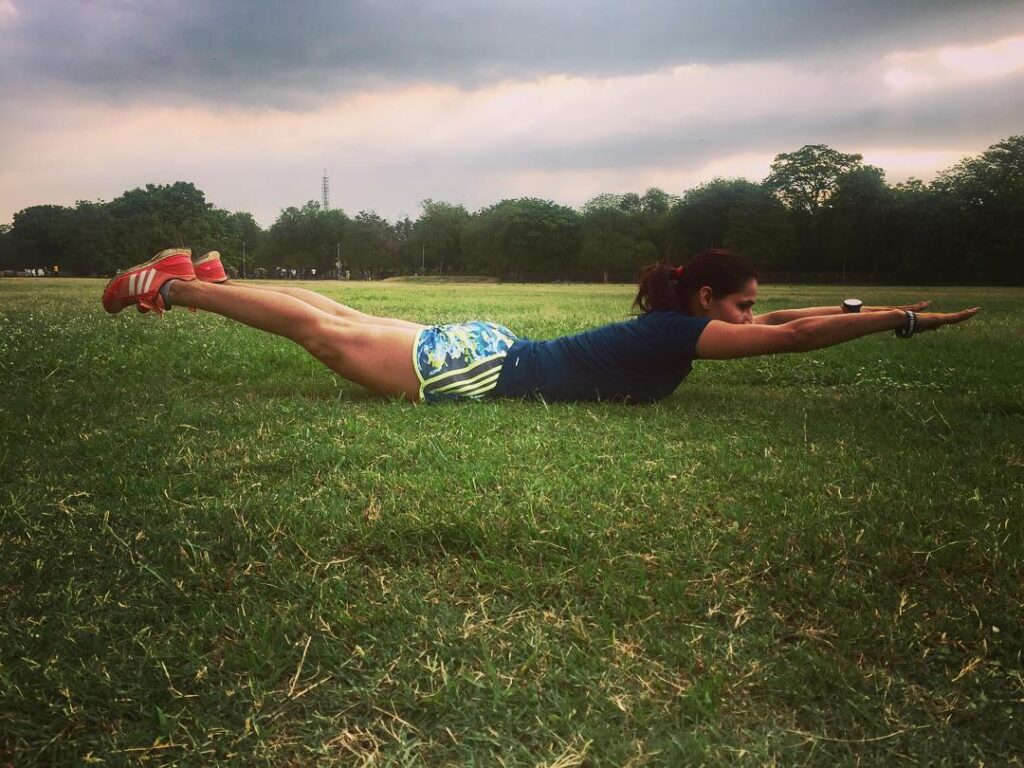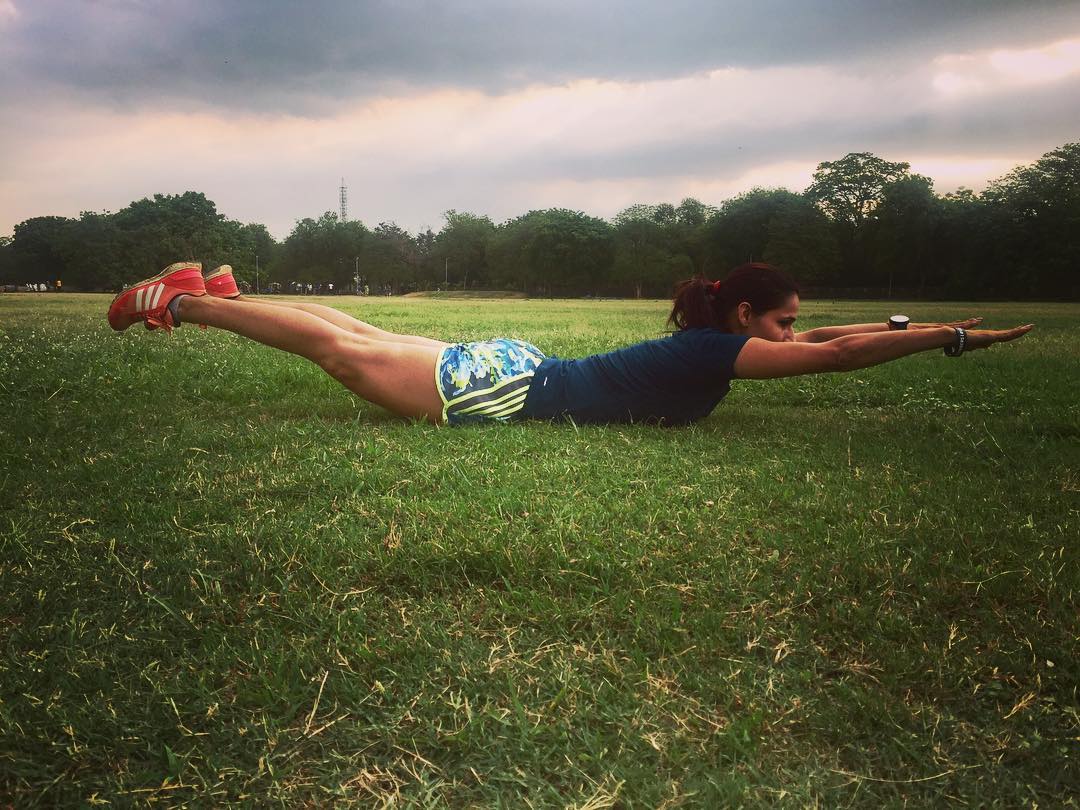 Start from the same position as the rear lift. Raise your upper torso and extend your arms in front of you.
Squeeze the shoulder blades as you bend your arms out to the sides, keeping them close to your body. Contract your back muscles and shoulder blades as much as possible.
This is a very good exercise for your upper back.
Repeat for 45 seconds. Then rest for 15 seconds.
Why Are Back Exercises So Important?
Back exercises have a greater impact on our health and appearance than you might imagine. Scientists have come up with some great names for different parts of the back, so you need to do a series of exercises to cover all areas.
The bottom line is — strong, toned back muscles that will help you maintain good posture and shed uncomfortable back fat.
Back exercises also keep your spine healthy. There is only one trick to this: the technique must be perfect.
If you are new to the world of fitness, you should take some lessons to learn how to do everything correctly.
What are your favorite back exercises? Tell us about them in the comments.