Sometimes finding time to go to the gym seems impossible and we end up stopping exercising. You can still get incredible results by doing standing exercises at home. This will make you use the weight and gravity of your body to get fit, without trying too hard or using special equipment.
The Benefits Of Standing Exercises
While you can do a great workout while lying down, there are great benefits you can get from exercising while standing. First, it will be more challenging because it will work against gravity.
You will have the opportunity to engage your body at a higher level and at the same time avoid falling. In addition, standing exercise will help prevent neck pain, which is usually the result of exercises performed on the floor.
Reverse Chop
Place your feet hip-width apart.
Hold a water bottle, ball, or weight in front of you at chest level.
Now lower the bottle to the side and onto your foot, letting your knees bend naturally.
Lift the bottle over your head on the opposite side.
Do 10 reps on both sides and increase your speed to make it more challenging.
Step Back Jacks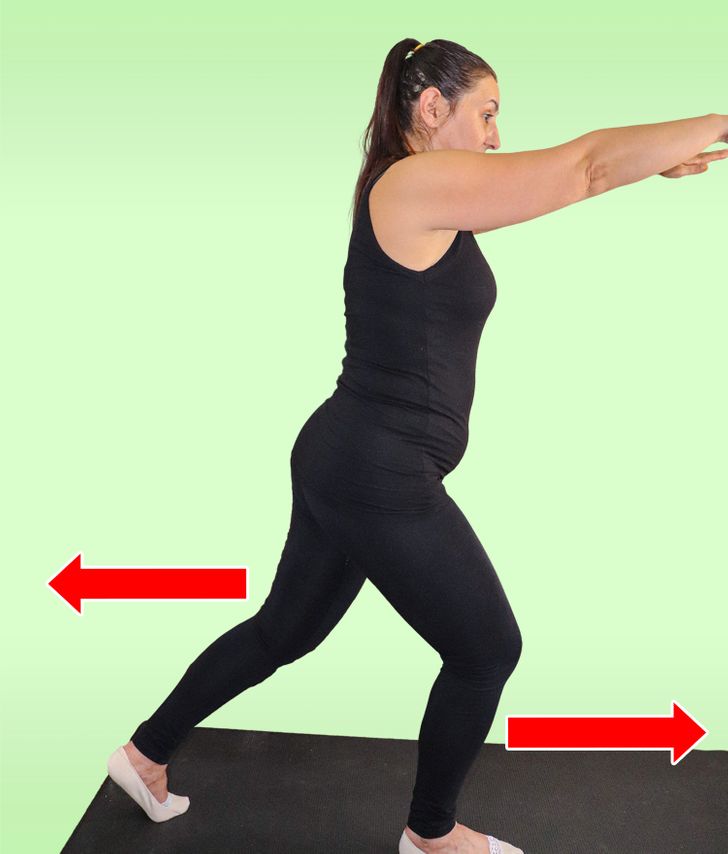 Begin by putting your feet together and standing up.
Take a step back with your right leg and raise your hands.
Return to the starting position and repeat the steps faster.
Make sure that each time you step, you bend your knees.
Leg Kicks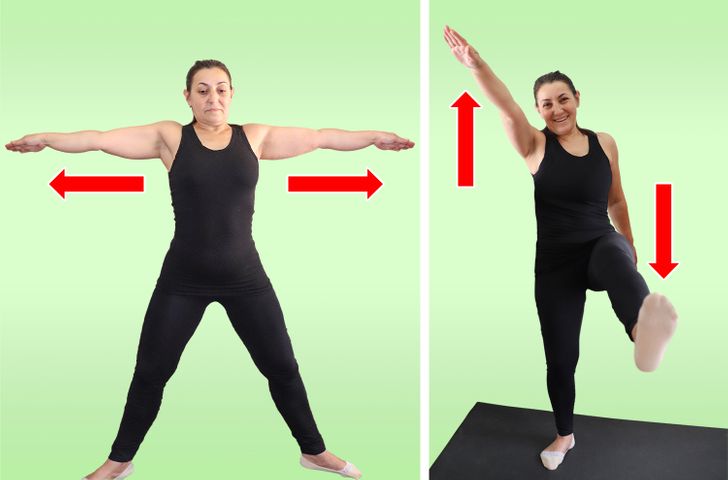 Stand up and kick your left leg out and up.
As you kick it, swing your right arm down, twist, and rise above your head to land on the ball of your foot. It is as if you are making a circle with your arm.
Then lower your leg and kick your right leg, touching it with your left arm.
Repeat 20 reps per side.
Ballet Side Extension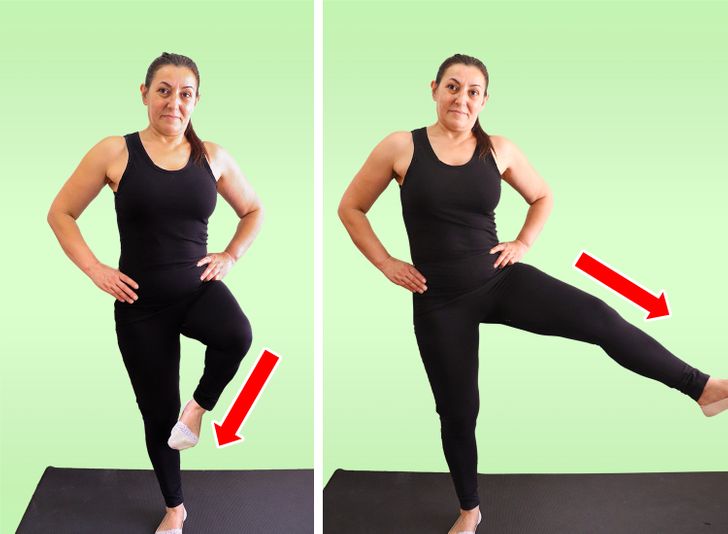 Stand up with your right leg. Slightly bend your knee and place your hands on your hips.
Raise the left leg by bending the knee and lifting the leg over the body.
Now spread your leg sideways and make sure it's straight.
Repeat 15 times per leg.
Standing Reverse Fly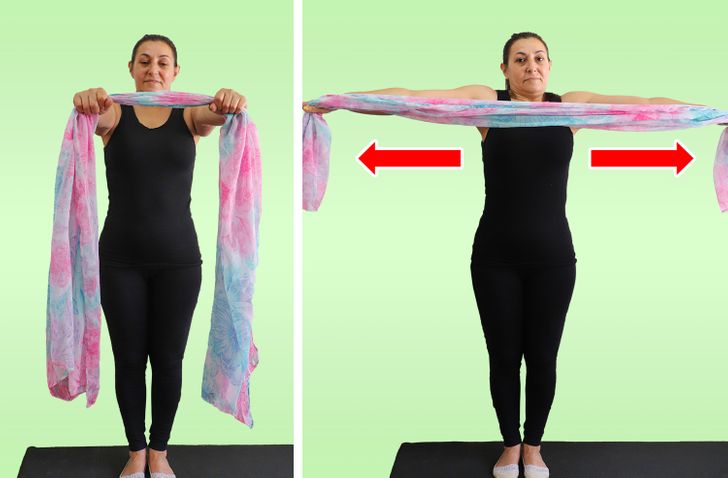 Take a scarf or a band or a band and hold it in the middle.
Make sure to keep your back straight and your torso still.
Now spread your arms and don't bend your elbows.
Return to the starting position and repeat.
Do you prefer standing or posture exercises? Do you know of any different standing exercises? Do you like to exercise at home or in the gym?